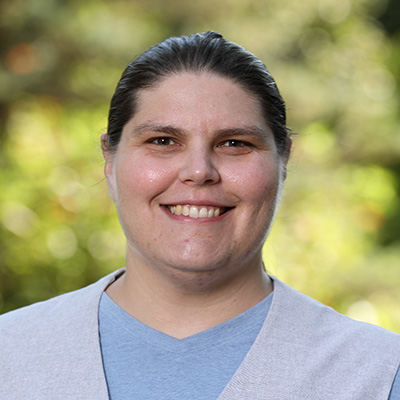 Amy M.
Elliott
Humanities Liaison Librarian
Biography
Amy joined the library staff at Denison having garnered prior experience as a product analyst at the Online Computer Library Center, as a digital repository services librarian at Georgia State University, and as an assistant professor and librarian at Boise State University, among other teaching and research accomplishments.
She holds an M.S. in information sciences with emphases on academic librarianship and publishing from University of Tennessee (2006); an M.A. in English and American literature with emphases in American literature up to 1900, 20th century American literature, medieval literature, Southern literature, and history of the English language from the University of Connecticut (2003); and a B.A., magna cum laude, in English and American literature with a minor in music business from Belmont University (2001). Tennessee; May 2001. Magna Cum Laude.
Amy's research interests include: electronic resources, open access, institutional repositories, intellectual property, scholarly communication and publishing, gender and GLBT issues in libraries and the information industry, and American Southern literature.
Degree(s)
B.A., Belmont University; M.A., University of Connecticut; M.S., University of Tennessee