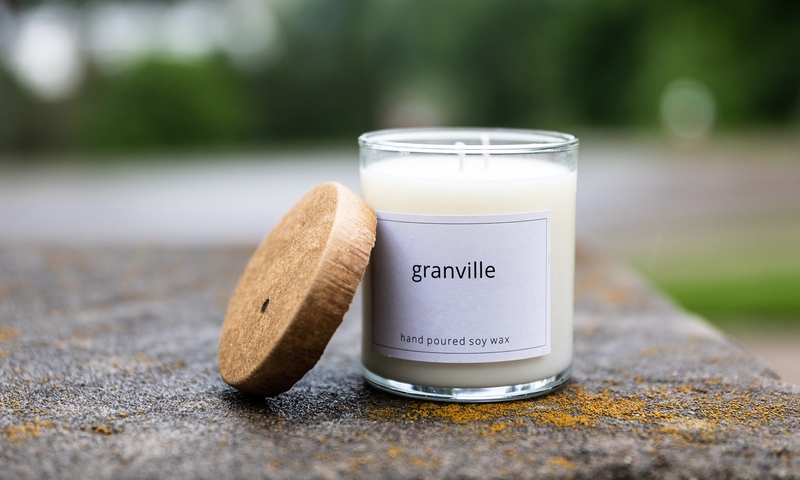 Granville is lit
On the shelves at Goumas Candyland, we discovered an unassuming soy candle labeled "Granville," which naturally raised the question: What does our quaint town smell like? Spark up the wick and you get your answer: subtle, some hints of floral, a gentle scent that brings peace and serenity to any space. Grab one of these and welcome a piece of Granville home.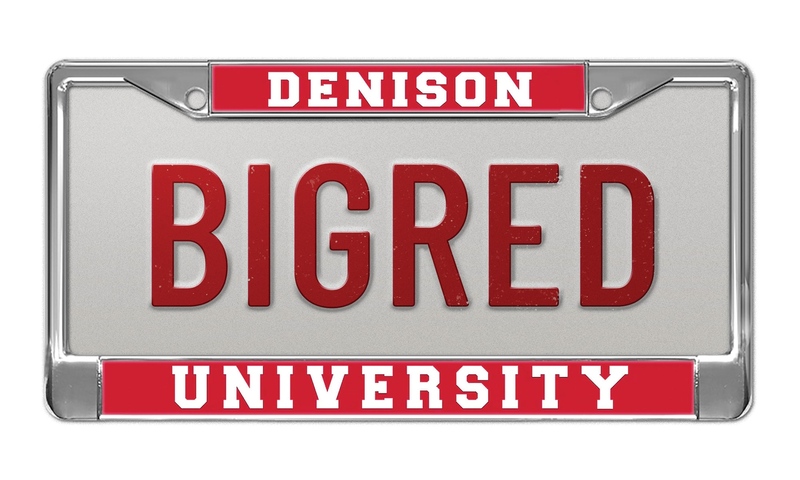 Zhuzh up your plate
Show you're #DenisonProud with a stylish spirit license plate frame. This high-end, perfectly chromed frame comes in two options — a classic frame or an alumni frame. Roll with Denison wherever you go! You can buy one (or both) at shop.denison.edu.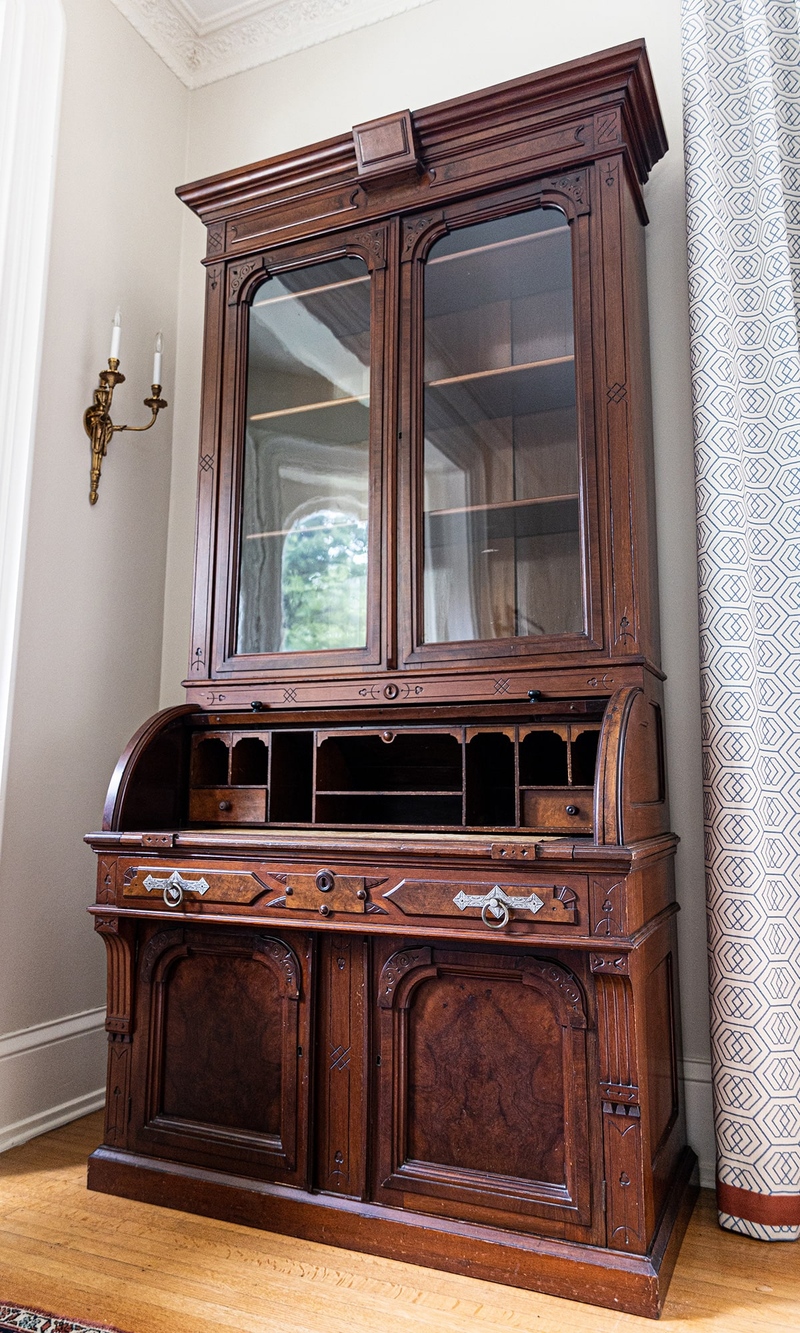 The Jones desk
This Eastlake style desk, with its characteristic carving, paneling, and hardware, was the last word in 1890s furniture when Monomoy Place was at its fashionable peak. That's when John Sutphin Jones first became Granville's Gilded Age tycoon and flaunted it by remodeling his in-laws' house, where he'd been living with his bride, Sarah Follett, and her parents. Jones went on to create his own estate at Bryn Du, east of the village, and when he died in 1927, his widowed sister lived on in Monomoy until her death in 1932. Jones' will stipulated that Monomoy Place would become "a home for elderly indigent ladies" when his sister Maggie died, but that funding withered during the stock market crash in 1929, and eventually, the property was sold to Denison in August 1935.
Denison needed to quickly convert Monomoy into much-needed temporary women's housing in time for the start of classes that fall, so the family contents of the house were sold off to locals to make room for student furnishings.
Forty-five years later, President Bob Good and his wife Nancy saved Monomoy Place from being razed and turned it into the president's residence in 1979. Their budget for this project was thin, and by the time it was made habitable, there was little money left to furnish the enormous house. Nancy Good put out a call to townspeople, asking for anyone who still had original objects from the 1935 estate sale to consider donating them to the historic house. A few objects were donated, including a large glass curio cabinet and some fireplace andirons.
This past winter, local resident Joe Sinsabaugh and his sisters donated to Monomoy Place this desk, which their mother Marie had purchased from local antiques dealer and collector Robbins Hunter around 1972. Hunter confirmed that its provenance was Monomoy. None of the Sinsabaugh children attended Denison, but having grown up in the community, they've appreciated the benefits the college has brought to local culture and prosperity. It seemed right to them that their mother's handsome desk would return to its original setting, where its elegant scale and design look right at home.
Published July 2022