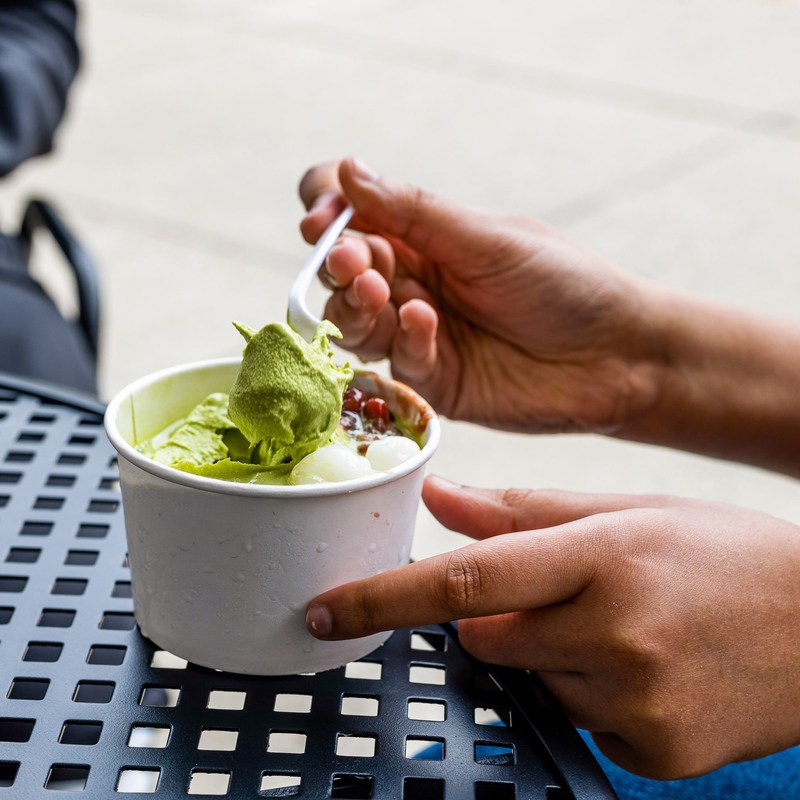 Belle's Bread
Tucked in a strip mall off Old Henderson Road, you'll find Kenny Center Mall, dubbed the "Japan Marketplace." There's a grocery store, sushi to go, a Japanese restaurant, a ramen spot, a gift shop, and the purpose of our visit: a Japanese bakery. At Belle's Bread, the shelves are lined with pillowy milk bread and classic French desserts with a Japanese twist: think matcha cake rolls and Nutella kitty buns.
But we were here for the frozen treats, which were plentiful — and often green.
Since we started our day at breakfast time, we opted to try the ice cream-stuffed crepes along with the classic matcha soft serve and shaved ice options. The treats are delicious and unique — you can take the safe route of vanilla ice cream or venture into the experience of red bean paste and mochi nestled in matcha soft serve.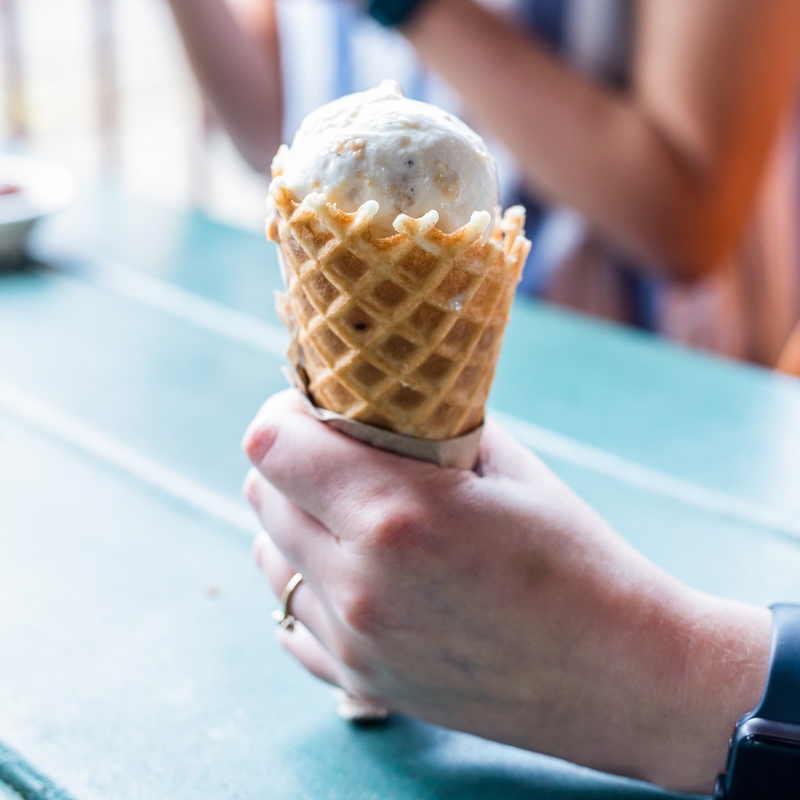 Jeni's Splendid Ice Creams at the North Market
Next up, we visited Jeni's amid the hustle and bustle of the Arena District. A Columbus institution turned n national chain, Jeni's launched its first ice cream shop, called Scream, in 1996 right here in the North Market.
Before getting our next scoop, we cleansed our palette with some food from around the world. The North Market, a collection of diverse merchants and vendors, boasts a variety of cuisines – Vietnamese, Indian, Somali, Nepali, Italian, Moroccan, and more. The spice levels of the food put our stomachs to the test, so we were ready for some ice cream to cool it down.
We tried the adventurous Everything Bagel flavor that broke the internet (and tastes exactly as it sounds) and the more classic Milkiest Chocolate. You can even grab a pint of Sunshine (yes, this is an actual flavor) to turn your day around. Jeni's has something for everyone, making it the perfect treat to enjoy with friends.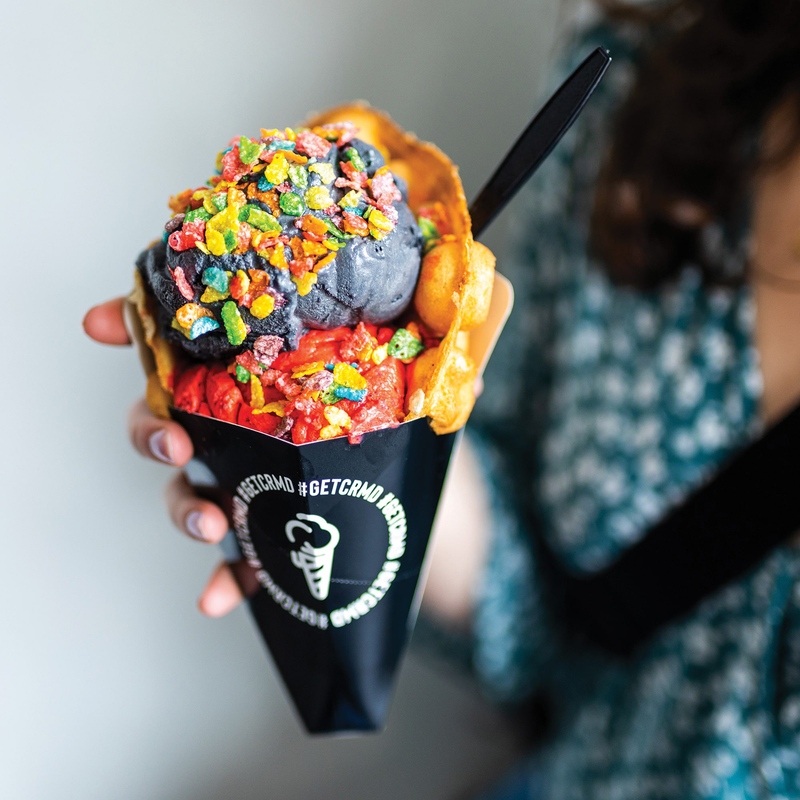 CRMD
Our third stop of the day is a relative newcomer to the Columbus ice cream scene: CRMD opened in the Short North in 2019. The small shop is painted black and boasts cheeky neon signs and vibrant ice cream — think blue cookies and cream, charcoal-infused black vanilla, red fruity pebbles, and more.
We sampled a variety and enjoyed the ice cream — fruity pebbles was a favorite — but the star of the show was the puffle, your new favorite ice cream vehicle. This tasty, puffy waffle takes a few minutes, but it's worth the wait. It arrives warm and slightly crisp on the outside with a pillowy center. The perfect complement to cold, creamy ice cream. If you're looking for some ice cream during an evening out, CRMD can't be beat: They're open until midnight on Friday and Saturday!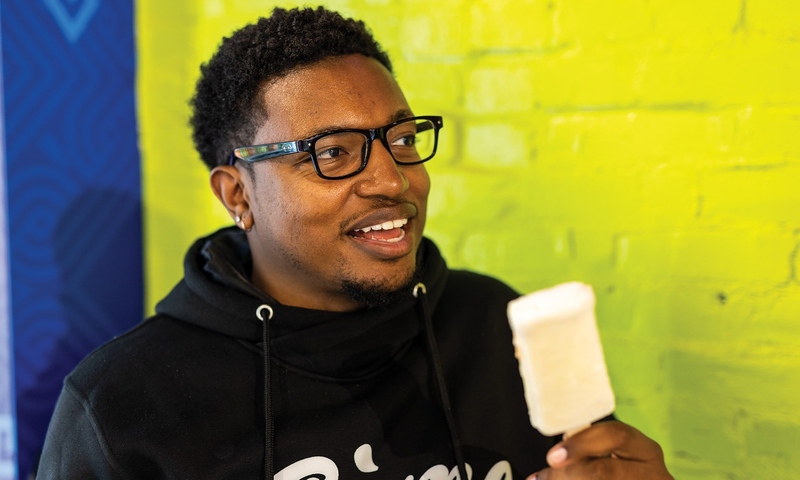 Dulce Vida
We ventured across the street to Dulce Vida, a Mexican artisan ice cream shop, for our final stop of the day. To be honest, we weren't sure how we were going to eat any more ice cream but we knew we had to try it for the sake of this article. Even our dairy-free friend powered through!
With over 40 unique ice cream and popsicle flavors, we had plenty to choose from. We tried the strawberries & cream, mango chile, strawberry, and piña colada popsicles. We're happy to report that these popsicles were remarkably drip-free (aka kid proof). The music in the shop created a happy atmosphere and the staff was warm and welcoming. It was the perfect way to end the day and, believe it or not, the popsicles were so good that we finished them all.
Although we went for the popsicles, Dulce Vida also serves a variety of other treats and snacks including churros, chapurrado, tamales, elote, and more. If you're in Columbus, stop by one of their four locations.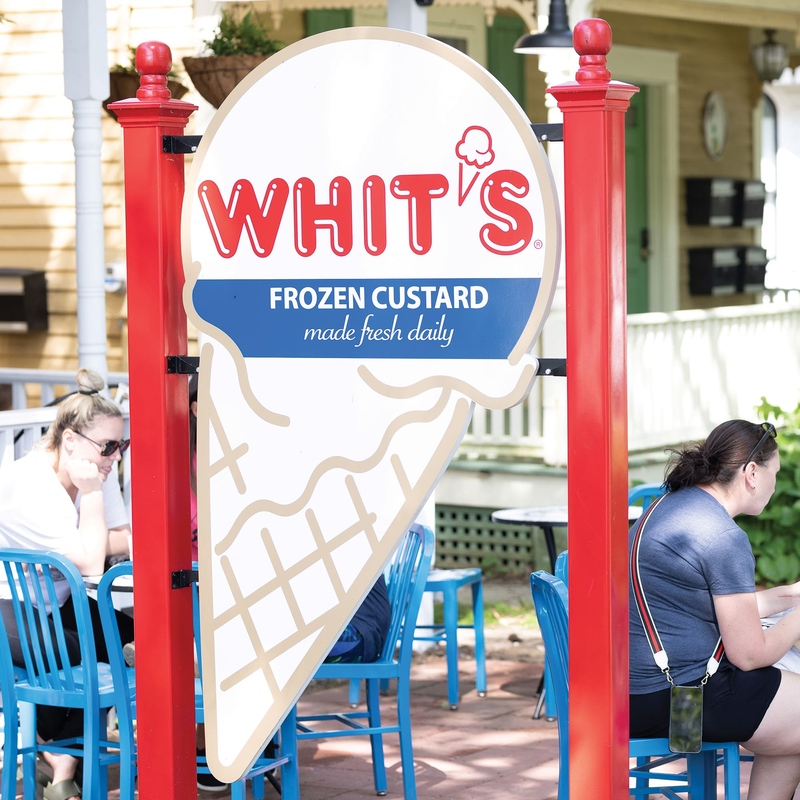 Whit's Frozen Custard
We can't do an article on frozen treats without mentioning Whit's. An oldie but a goodie, Whit's Frozen Custard opened its doors in Granville in 2003. It recently moved down the street from its original location, but don't worry — you can still get all your favorites there. You can try the flavor of the week, wolf down a famous Whitser's, sink your teeth into a Whittie or — if you're feeling #DenisonProud — score a Big Red.
Whit's Frozen Custard is now in 10 states, so you can always have your Whit's about you!
Published July 2022