It's easy to think of a college president as an extension of the institution that he or she serves. It's a president's job after all to be a representative of a school—to tout its strengths, admit its weaknesses, and to ask for students and money to keep the place going. There's not always time to hear about a president's interests and history beyond his or her life in Monomoy Place (the Denison president's home) or on the second floor of Doane Administration Building, and it's possible to miss the human being behind the presidential persona. But sometimes, if you look closely, the objects and artifacts that surround the president tell a much more personal story.
Flower Power: The Henderson Gardens
Tina Knobel wasn't always a gardener, but the move to Monomoy back in 1998 started an intense interest in the world of horticulture. She's taken special liking to amaryllis, which could be spotted throughout Monomoy during the holidays, and she created tribute gardens on the grounds to honor family members who have died, including an all-white garden in honor of Harry Knobel, Dale's father; a colorful garden in honor of her own mother, who loved impressionist painting; and a garden bursting with pink to honor her daughter, Allison Knobel Sitton, who died of breast cancer in 2011.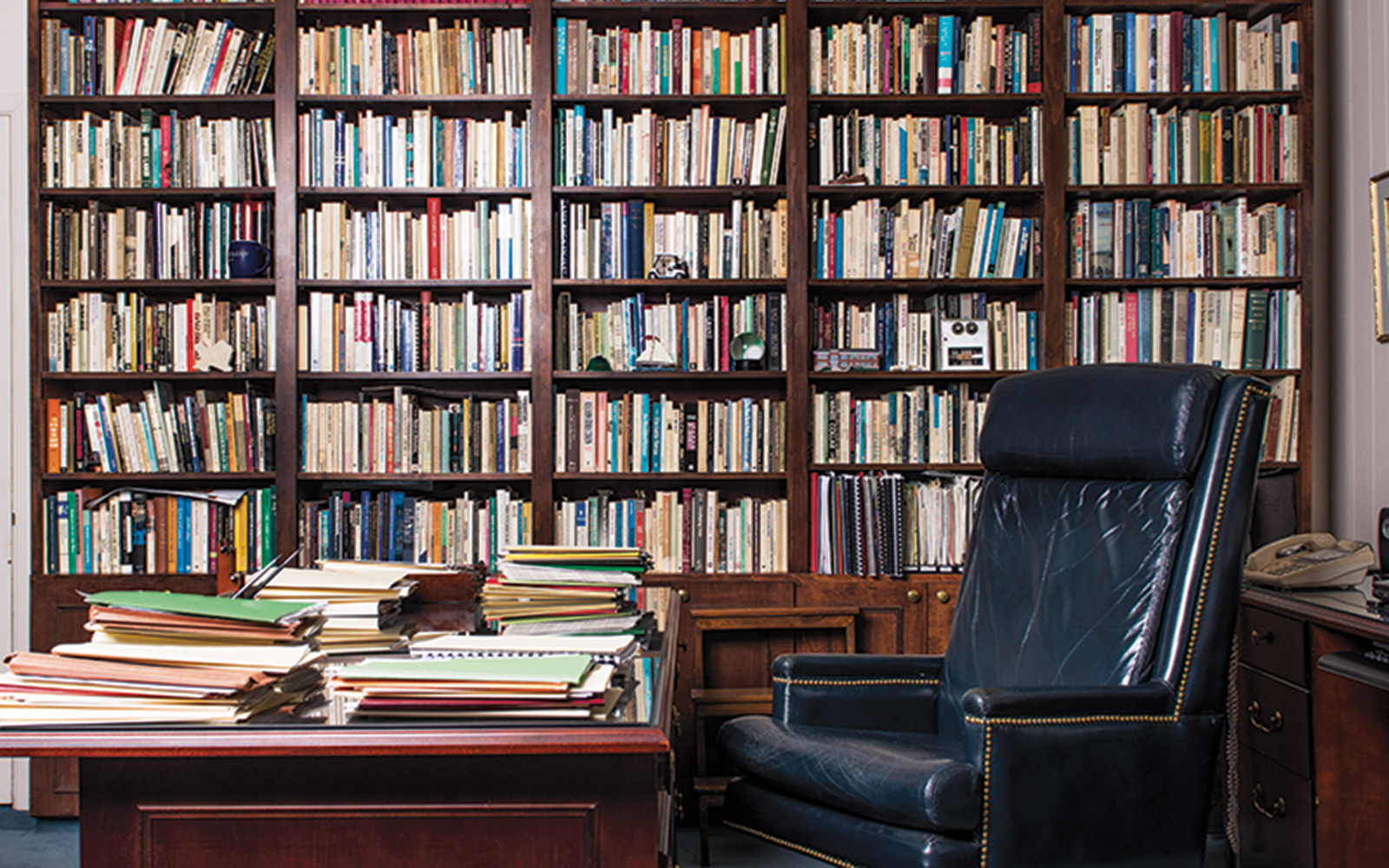 Place of Business: The President's Office
For 15 years, Dale Knobel has climbed the steps of Doane to reach his office on the second floor. On July 1, Adam Weinberg, the college's 20th president, began his tenure here.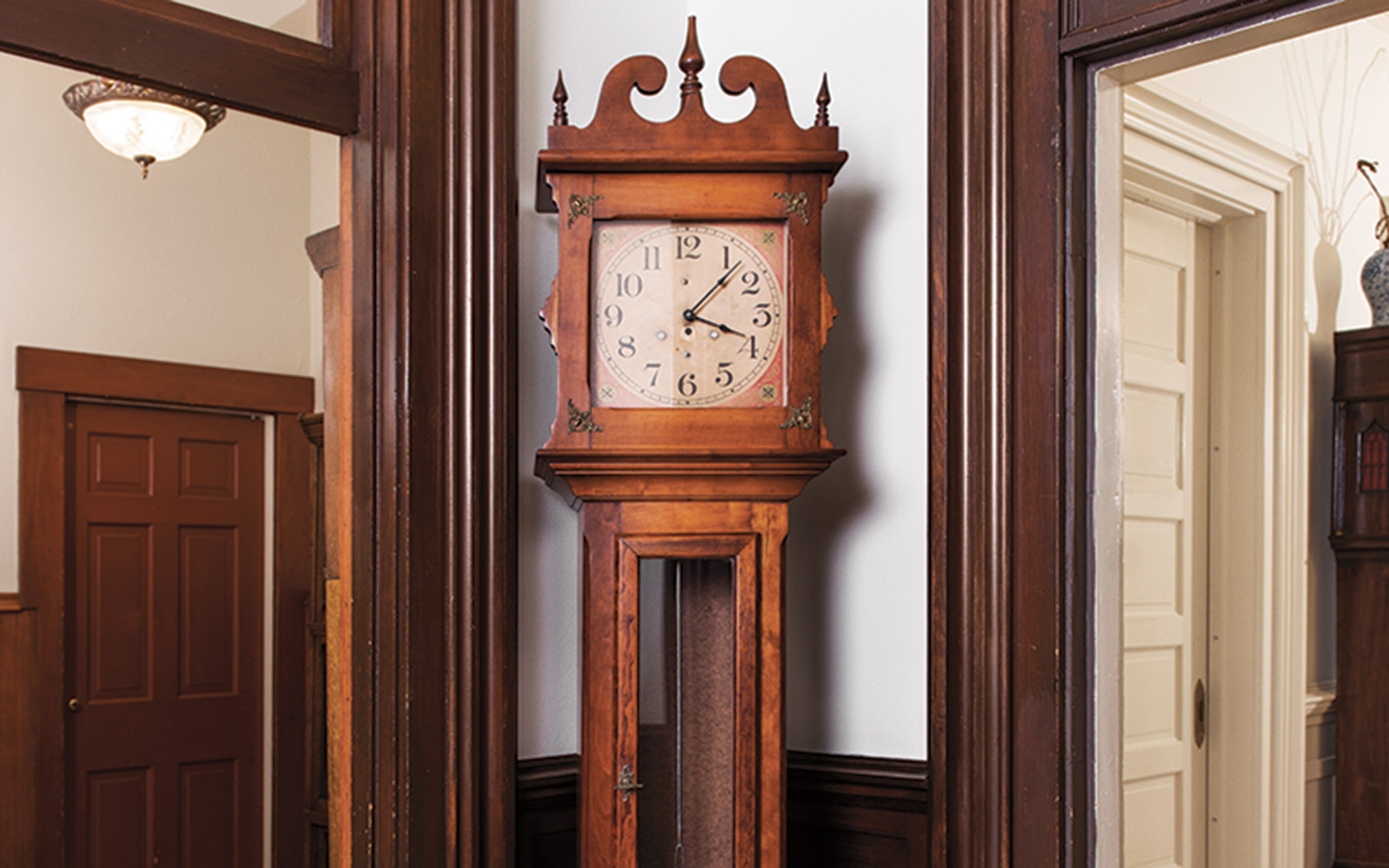 A Love Story: The Clock
There are three grandfather clocks in Monomoy Place, but only two will stay after June 30. This one has traveled with the Knobels throughout Dale's career from Texas A&M, where he was a professor and associate provost, to Southwestern, where he was provost and dean of the faculty, and then to Denison. The clock was a wedding gift to the Knobels from Tina's grandmother when the pair wed back in 1971. The road to the wedding started in high school when Tina asked Dale to a Sadie Hawkins dance. Dale admits that Tina's move gave him the courage to ask for a second date.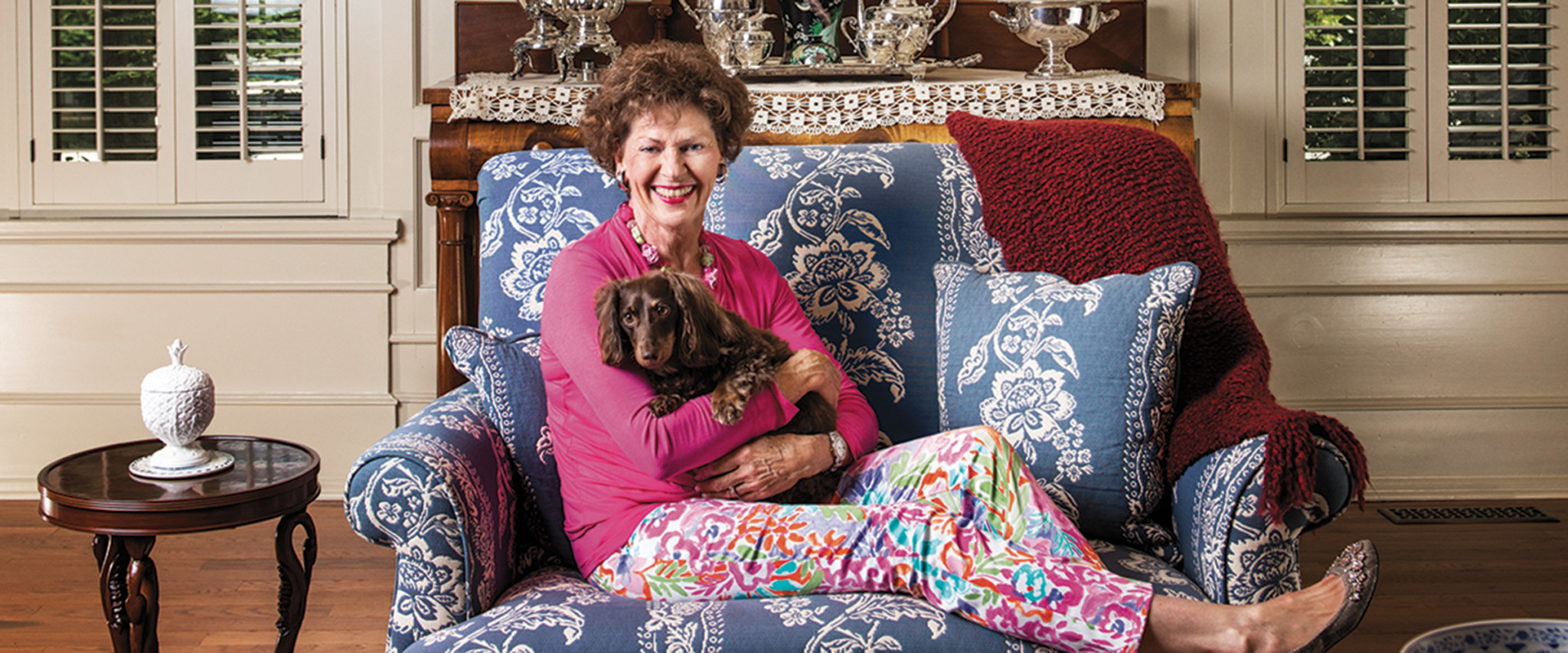 Puppy Love: Ginger, The Presidential Dog
One year, the president's office received a call from a concerned father. His daughter, it seemed, was feeling homesick, and really missed her dog in California. He asked if it would be possible for the student to walk the Knobels' dog, Ginger. Tina Knobel arranged it. Ginger was a gift to Tina from her daughter more than six years ago, and the chocolate dachshund has a penchant for fashion, including rhinestone collars and pink sweaters.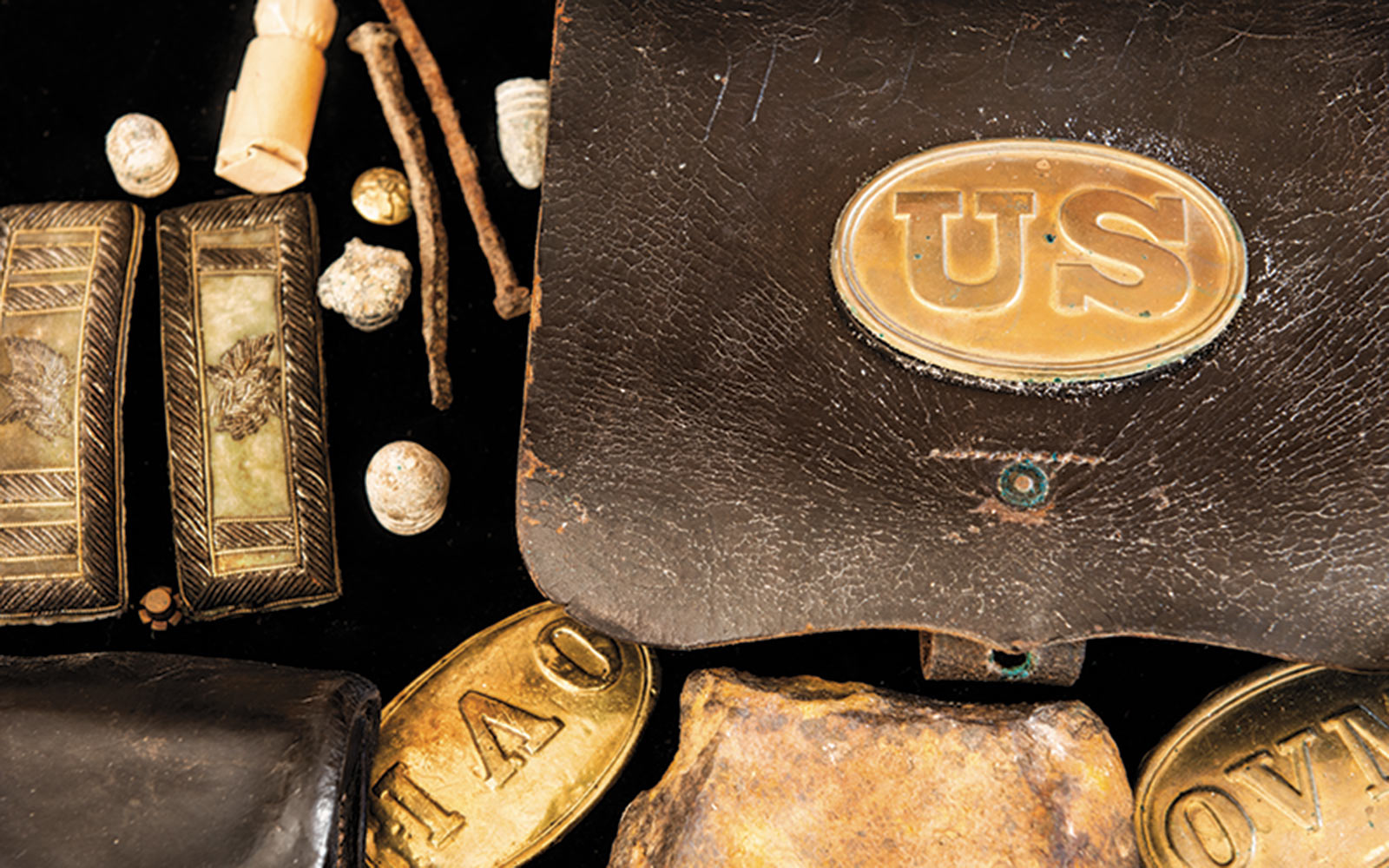 The Things They Carried: Artifacts of the Civil War
As a historian who specializes in American history, it's no surprise that Dale is a Civil War buff. In his study sat a display case that held artifacts of the Civil War, including a box that once held ammunition for infantrymen and a fragment from a cannonball found near the Antietam National Battlefield in Maryland.
Of Presidents Past: Pratt's Wick Trimmer
Dale kept a wick trimmer on the mantel of the first-floor study in Monomoy. It once belonged to Denison's first president, John Pratt, who served the college from 1831 to 1837. Though Dale didn't use it much, it served as a reminder of the presidents who had come before him and the challenges they had faced.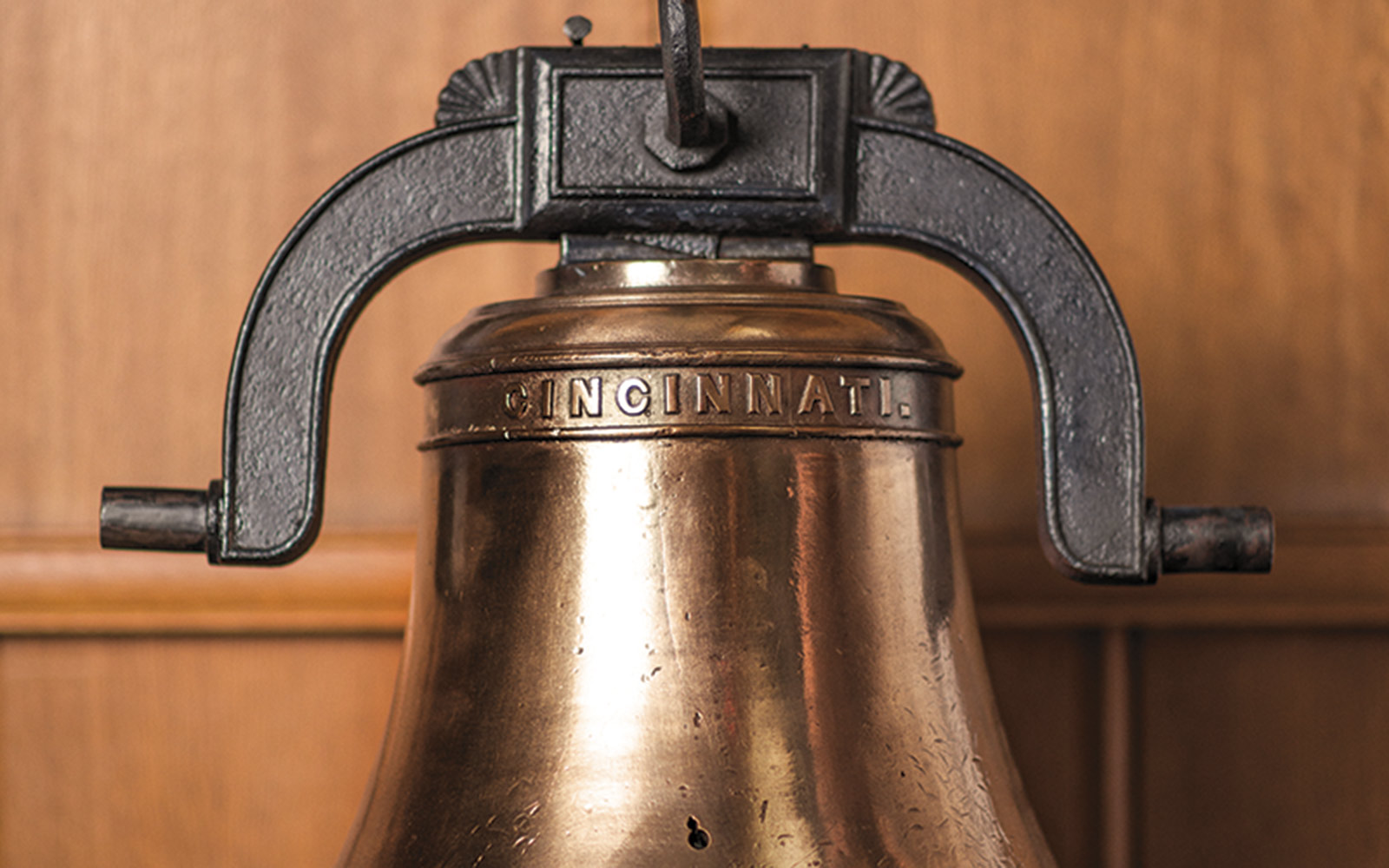 Ring Tone: The College Bell
The college bell orginally hung in Marsh Hall, the college's first brick building, which stood where Higley Hall (the former Life Science Building) stands now. When the Knobels arrived in 1998, the bell hadn't been rung in some time, until Dale pulled it out of retirement. Today the sound of the college bell kicks off Induction and Commencement ceremonies.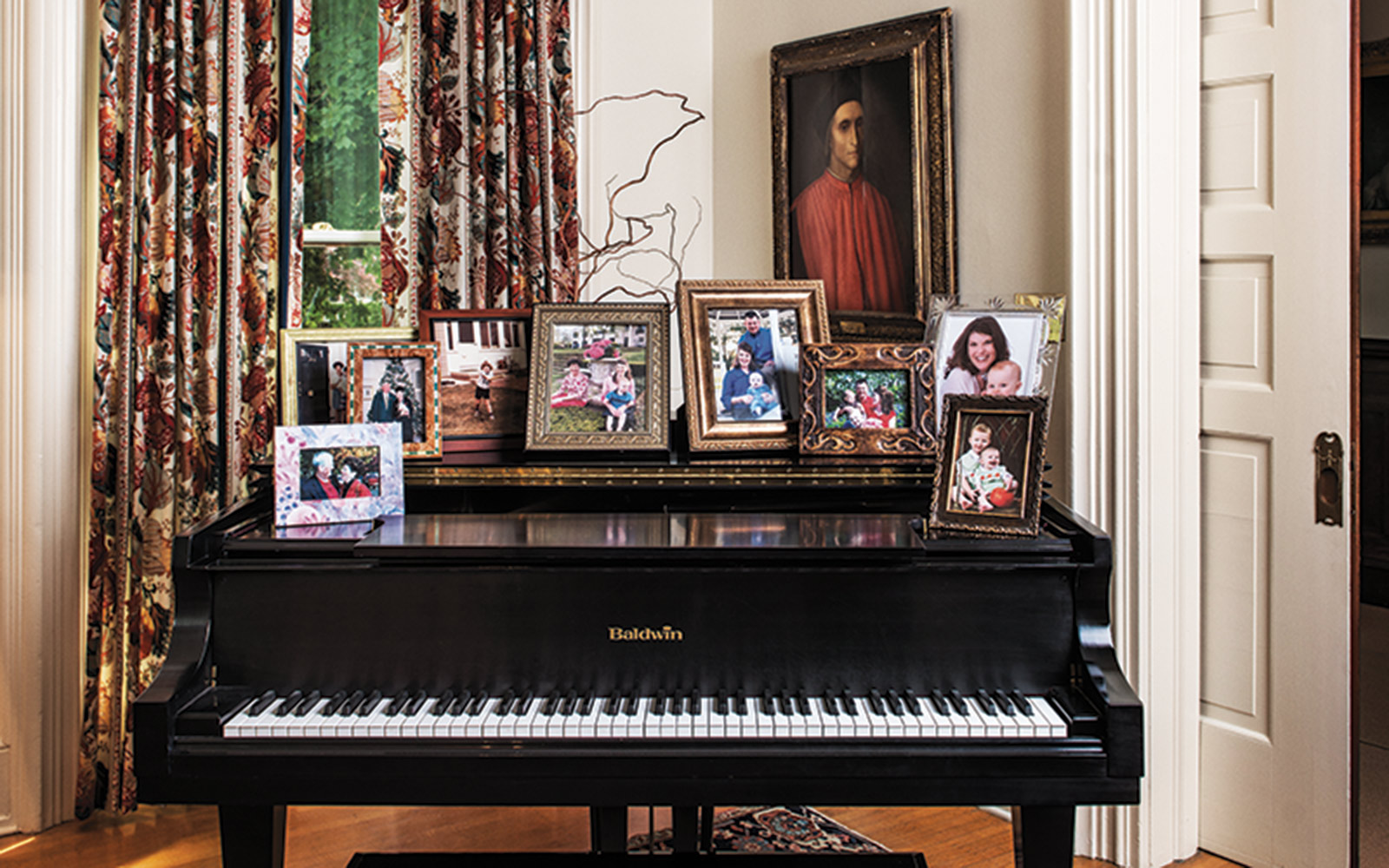 Well Tuned: Monomoy's Piano
Although Monomoy is part museum (many pieces from the Denison Museum grace the walls) and part reception site (the Knobels have hosted faculty, students, alumni, politicians, diplomats, and world-class performers here), it also is the place the Knobels have called home. The grand piano, which was often played by students to provide ambiance at events, held the Knobels' family photos, including pictures of their children, their two grandsons, Grant Matthew and Connor, and their son-in-law, Daron Sitton.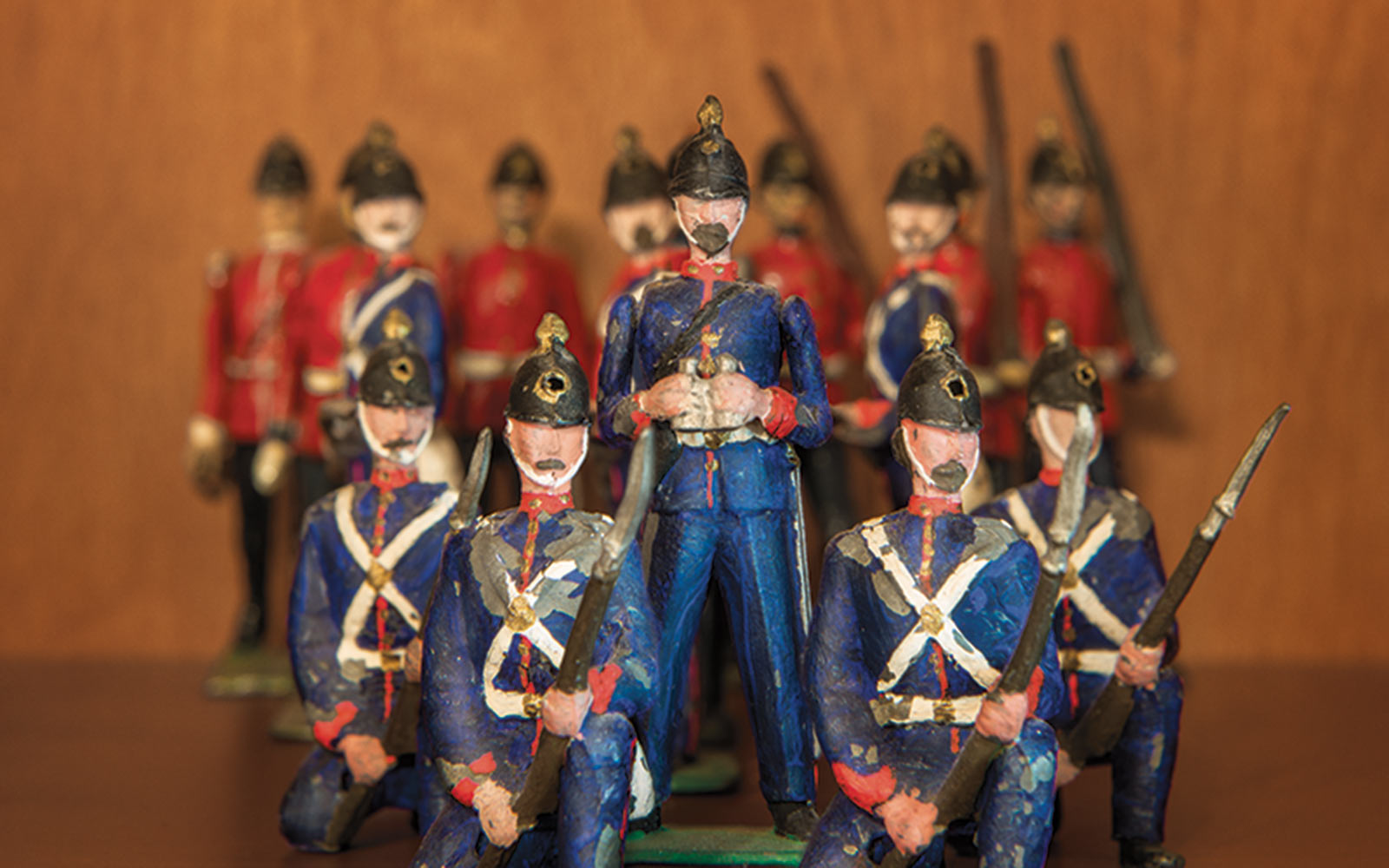 Bookshelf Battles: Toy Soldiers
Dale Knobel spent his childhood studying the Civil War with his uncle Robert Boehm, who taught history at Defiance College for 45 years. The pair would spend summer days touring the battlefields of West Virginia and staging battles with toy soldiers. Knobel still has a collection of these soldiers, many of which have stood guard on the shelves throughout Monomoy.
Published March 2013