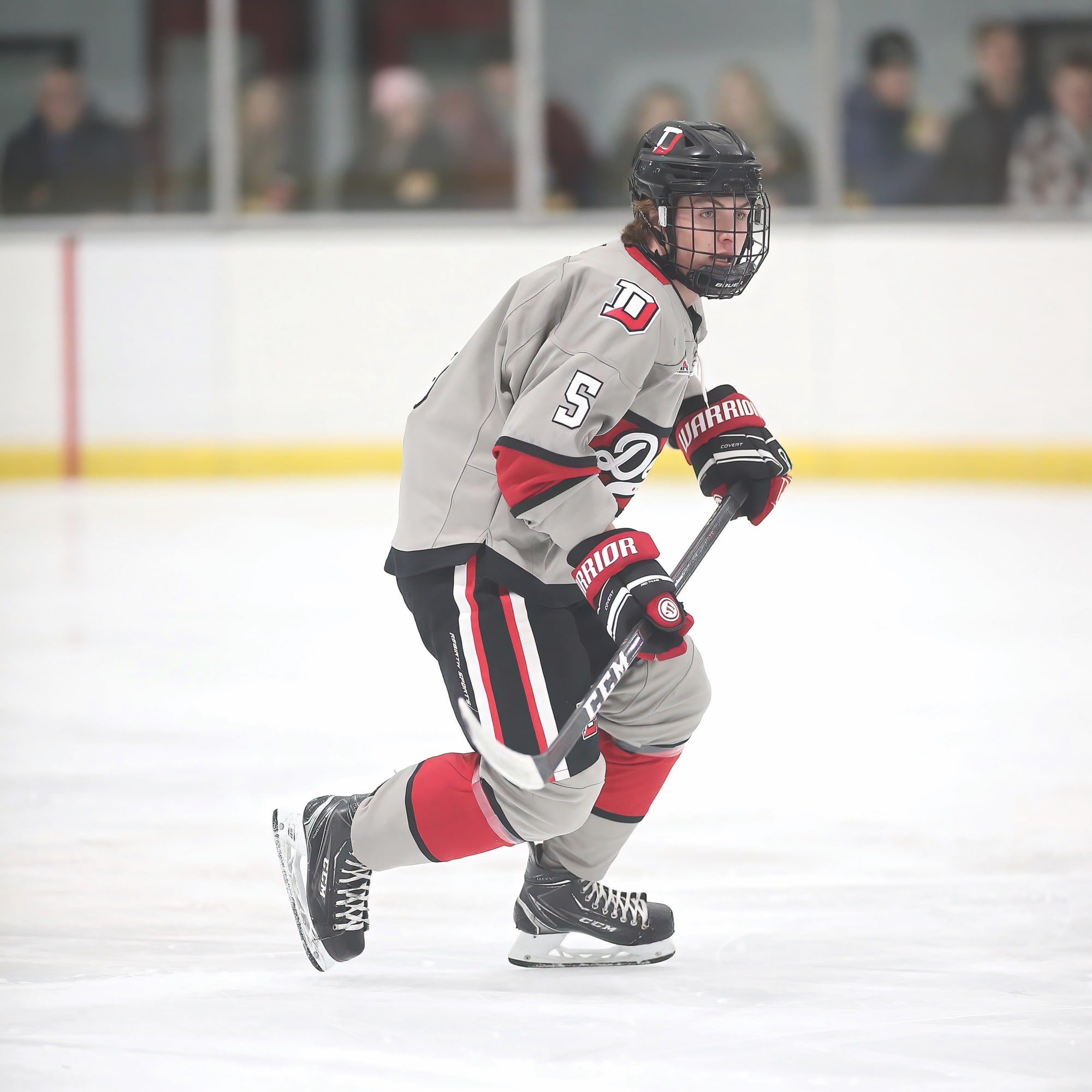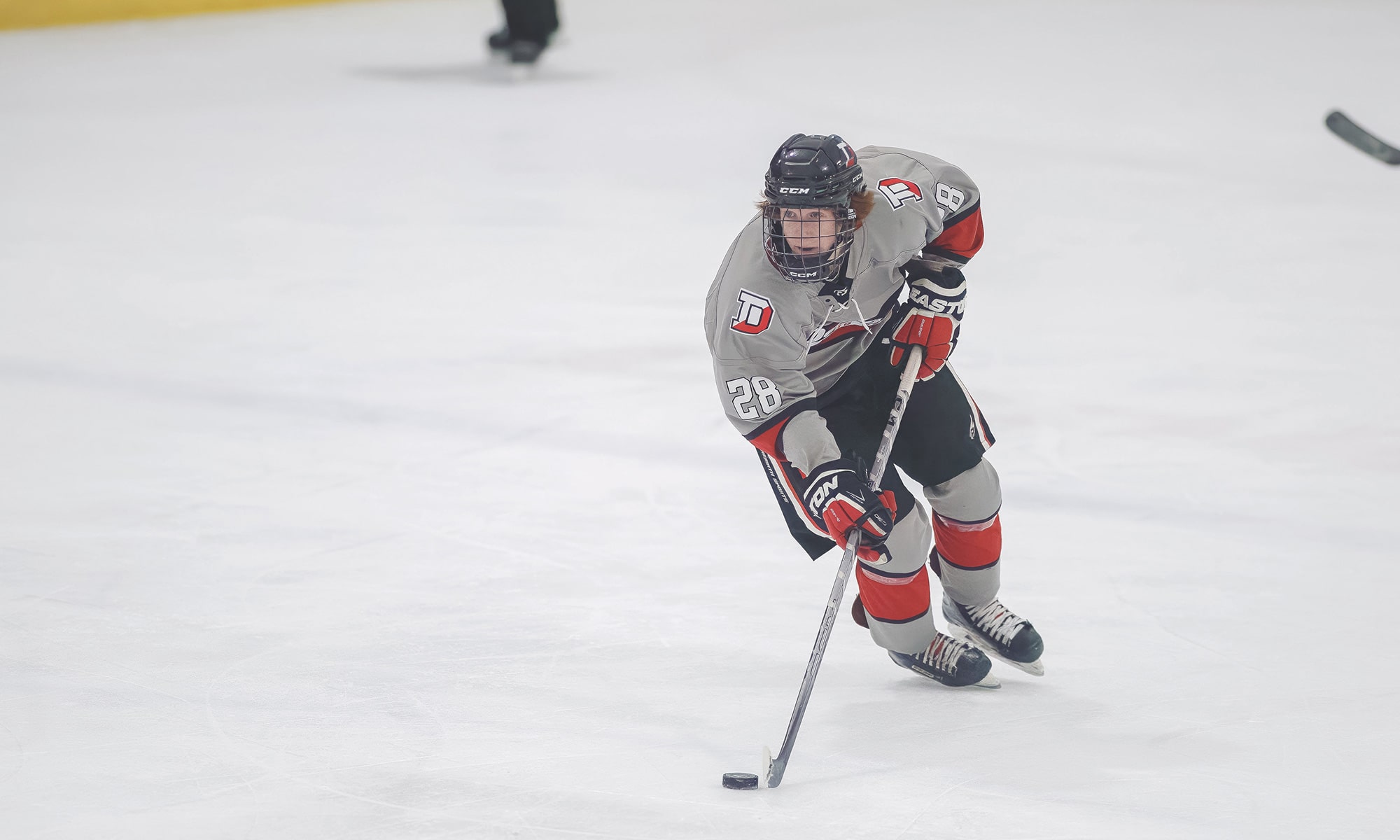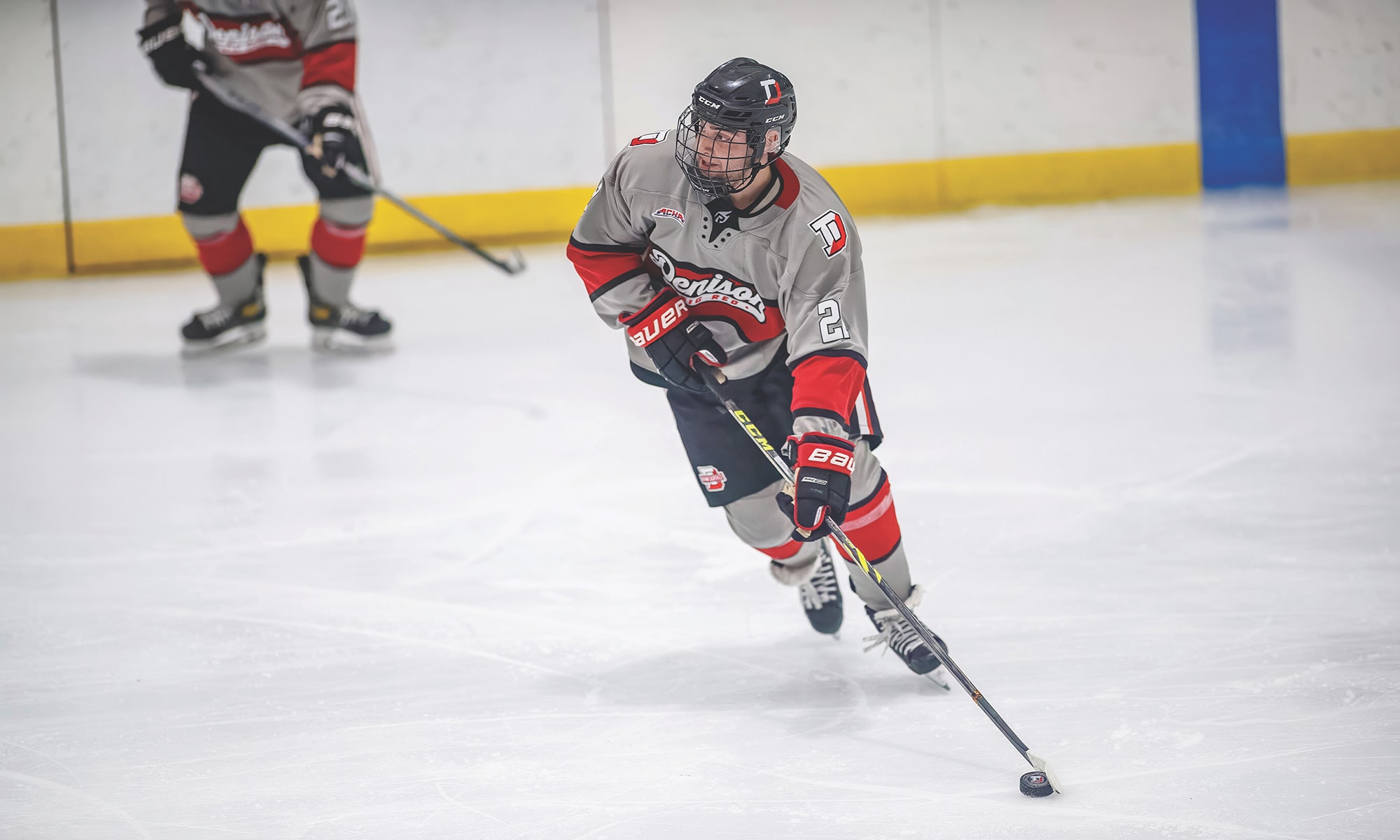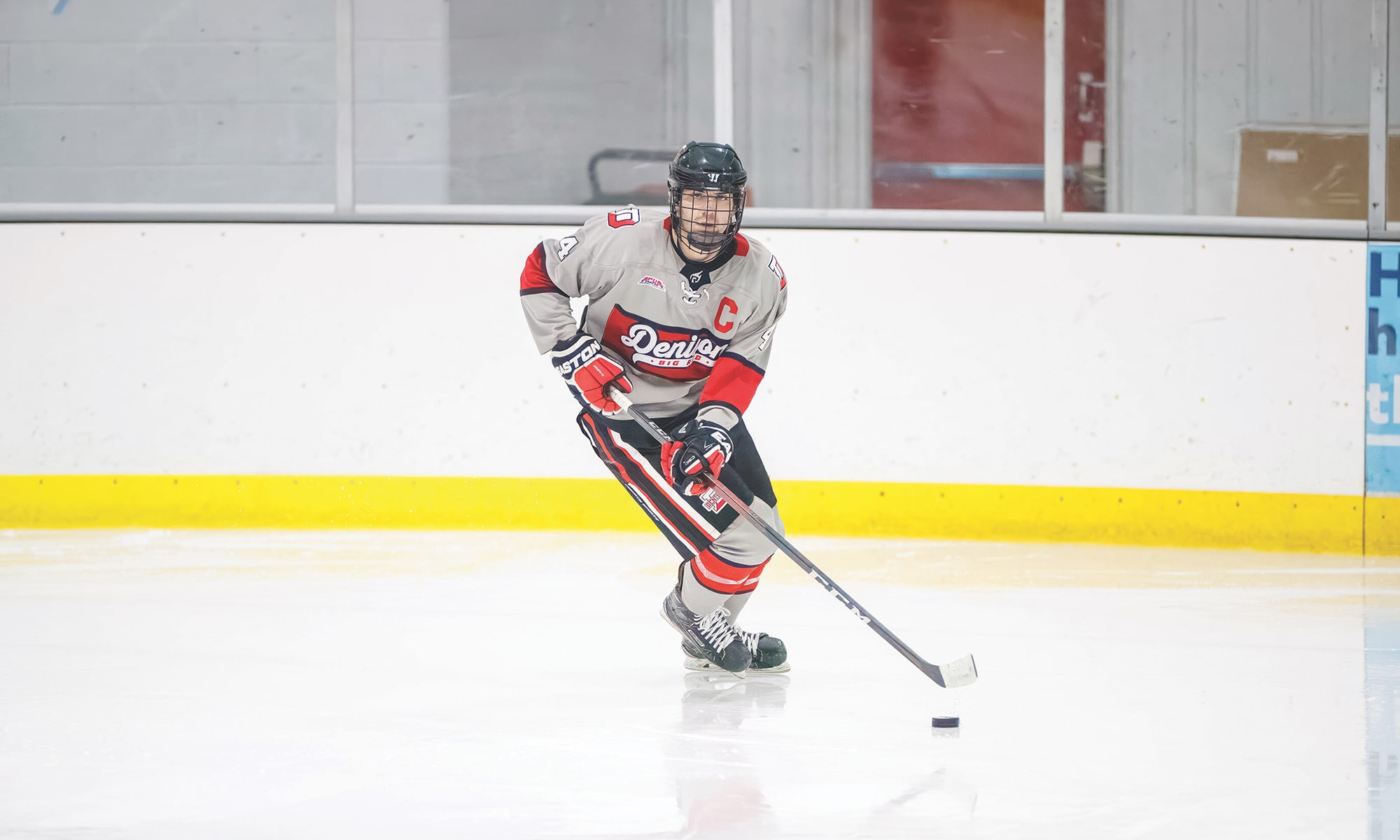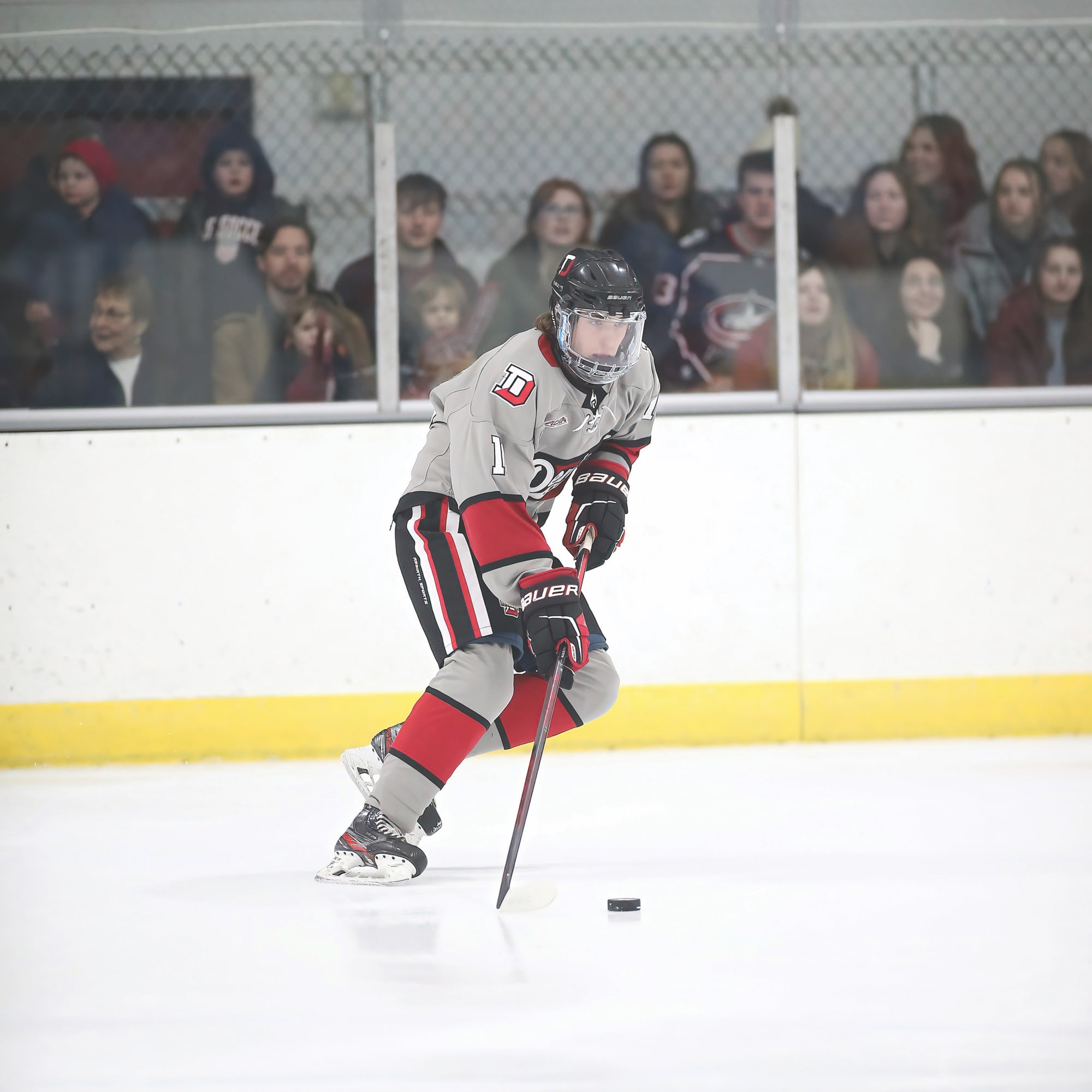 Denison's men's club hockey coach, Jeff German, remembers that gnawing feeling as his team struggled to compete in the 2019-20 season against competition the program wasn't ready for.
The Big Red jumped from Division III to II of the American Collegiate Hockey Association, which meant fewer games against the likes of Case Western Reserve and Saint Vincent College and more versus clubs such as Kentucky, Louisville, and Ohio State.
It didn't go well.
Denison sprinkled in a few wins against DIII opponents but lost all 20 of its DII games.
"Is there a word below humbling?" German said. "It was almost debilitating. It was almost to the point where I was thinking, 'What have I done?'"
The talent wasn't there yet, but the desire to improve was — and the process to turn the Big Red into a worthy competitor began that season with the first-year class.
They were the foundation that led Denison back to prominence this season by finishing No. 22 in the Southeast Region rankings with a 15-9-0 record.
The .620 winning percentage was 51st among 185 DII programs, and the Big Red reached the Atlantic Coast Collegiate Hockey League Elite Division semifinals, where they lost 3-0 to UNC Charlotte.
Senior defenseman Oliver Gignoux recalls his first-year season as a time when the seeds of optimism were planted by German.
"I always joke around with him that he likes to oversell things, but he's kind of a visionary," Gignoux said. "I think he was overselling it to the point that it actually became possible."
With success comes respect, attention and, importantly, money. While the university covers some of the club's budget, the rest comes from alumni donations.
Fortunately, the program has a lengthy list of potential benefactors.
Denison club hockey was founded in 1955 and through the years has seen interest peak and wane. The pendulum swung from operating like a varsity sport to resembling an intramural team.
"We've started an endowment that has commitments getting near half a million dollars," said Bill Eaton, who played for Denison from 1980-84. "Why were we able to raise the money? Because people think what's happening now is good. You've got a lot of alumni that are engaged now."
The players don't have to pay to play because of funding provided by the school and alums. That can't be said at many schools, even large ones such as North Carolina.
"It's super helpful. We wouldn't be able to do it without them," said goalie Jon Svendsen '23. "The school is really behind us, moving along with us as the program continues to grow."
He is appreciative of the opportunity to compete in college.
"I was looking for somewhere that I could play club hockey," he said. "Denison was appealing. Coach German definitely sold me on the program on where it was and what it could be."
The team practices and plays at the Lou and Gib Reese Ice Arena in Newark, about four miles from campus. It was an open-air rink until being enclosed in 2005.
A milestone for the program came in the fall of 2017, when a locker room with 25 stalls was built exclusively for the team. Prior to that, the equipment was stored in a trailer next to the rink.
"We hear the stories of guys practicing at six in the morning and they're coming in and they're using the defroster to get their equipment out of the trailer and they've got a hair dryer warming up their stuff,"
Gignoux said. "We can appreciate the fact that we have our own locker room, our own space, and the support not only of the Newark community but our alumni base. It's pretty special."
The current setup is far better than what Eaton experienced when he and his teammates, among them goalie Steve Carell '84, practiced at Ohio State's rink.
"Tuesdays and Thursdays from 9:30 to 11 (p.m.), and then we'd drive back to campus about midnight," Eaton said. For several years their home games were played in Findlay, Ohio. "We were basically a traveling circus show going to other rinks."
German believes the combination of a nice facility, jumping to Division II, and support from the university and alumni makes it easier to recruit more talented players with an eye on competing in the national tournament next season.
He wants to reach the standards from the glory days of the early 1980s under coach Seth Patton, when the Big Red routinely beat NCAA Division I schools.
"When those alumni come to watch us, they can't believe it," he said. "It's like, 'I had no idea how good at hockey you guys are.' That's what's happened now."
Published June 2023