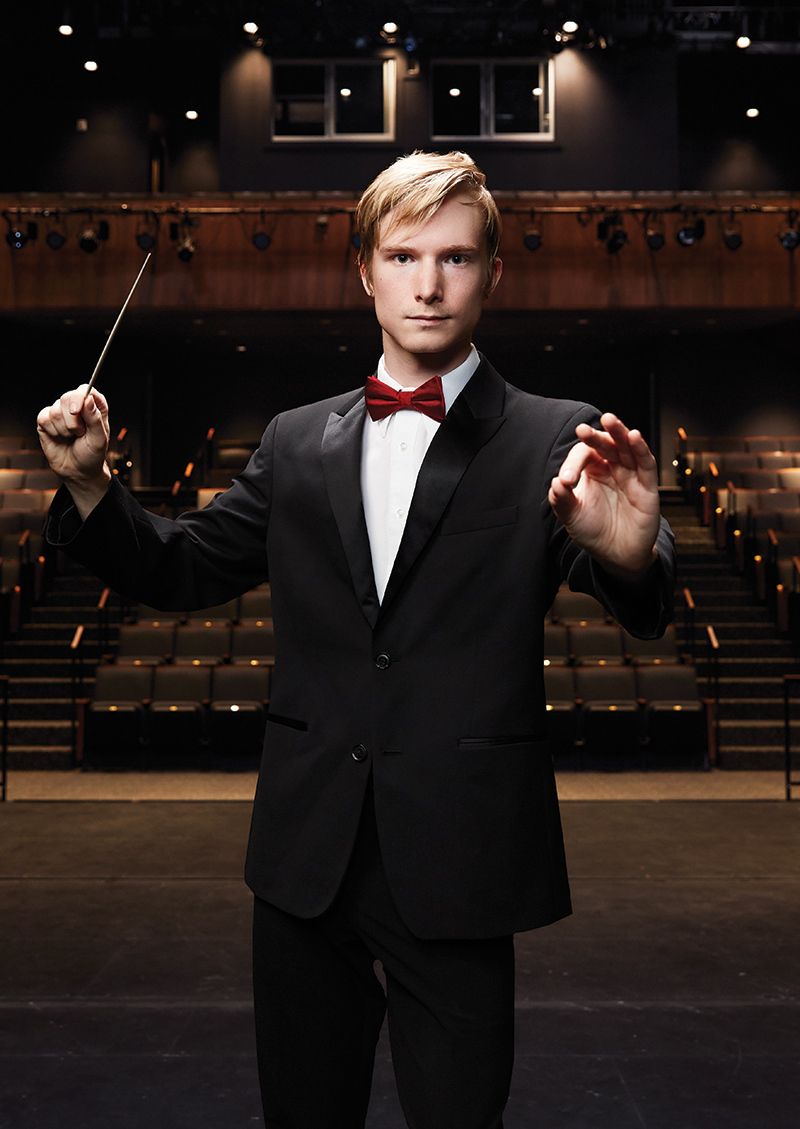 Clem Errol Pearson '20
Major: Music (composition)
Hometown: Berea, Kentucky
Why did you choose Denison?
Because the campus is beautiful and the people are friendly and authentic. I visited several schools where it felt like the admissions office was trying too hard to sell me something, but Denison was able to just "be itself."
What excites you most about the new Eisner Center?
Martin Hall! I'm thrilled to be able to perform on such an incredible stage, and to have the opportunity to play in pit orchestras for opera and theatre productions.
Who is your favorite professor at Denison?
Dr. Philip Rudd, our orchestra director and my conducting teacher. He's thoughtful, dedicated, and passionate about his work, and he's helped me become not only a better musician, but a better person.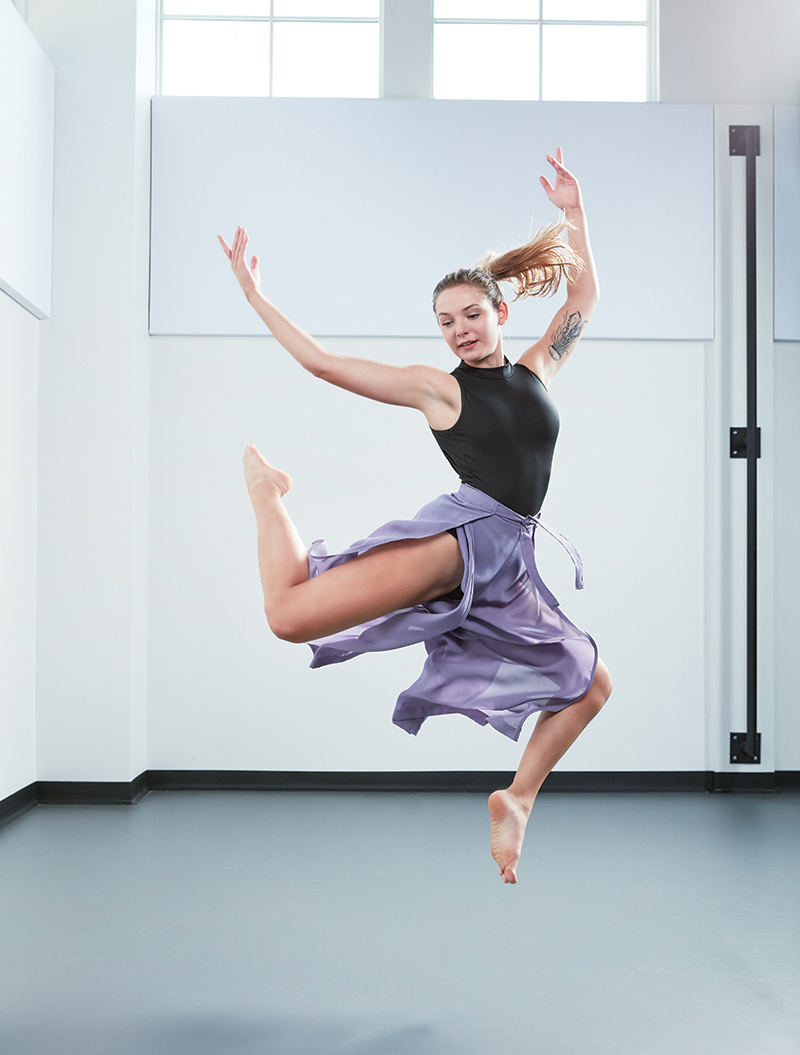 Magdalyn "Maggie" Rene LaMaster '22
Major: Biology and dance double major
Hometown: Cambridge, Massachusetts
Why did you choose Denison University?
I chose Denison because of its beautiful campus, the sense of community I felt when I visited, and the promise of a beautiful new arts building!
What excites you most about the new Eisner Center?
I love Thorsen Dance Studio in the new Eisner Center, especially the heated floors.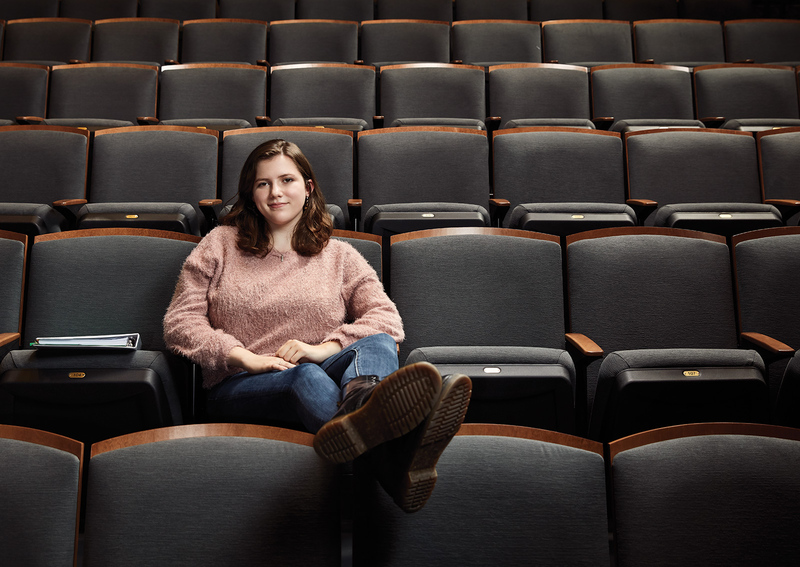 Sophia Menconi '20
Major:  English (creative writing) and theatre double major
Hometown:  Potomac, Maryland
Why did you choose Denison?
When I was looking at colleges, I was really only interested in schools with strong and involved creative writing programs within their English departments. Denison's curriculum—with the year-long senior writing project—really piqued my interest. After that, I had a really successful overnight visit, and ended up applying Early Decision. Once I got to campus, I stumbled into involvement with the theatre department and was welcomed with open arms.
What excites you most about the new Eisner Center?
The Eisner Center provides our performing arts communities new opportunities to collaborate and support each other. The building also presents a great opportunity for students to continue to develop their own work and skills with the most up-to-date and advanced materials possible. I mean, have you seen the floors in the new dance studio?
What's your favorite part about seeing your work performed on stage?
As a theatre student, my work focuses mainly on playwriting and directing, and for me, the most exciting part of working on a show through rehearsals to its final stage is to see the way the actors come to fully embody their characters. To see that growth throughout the process is really wonderful, and to see it all come together with the lights and costumes, that is what makes making theatre really magical.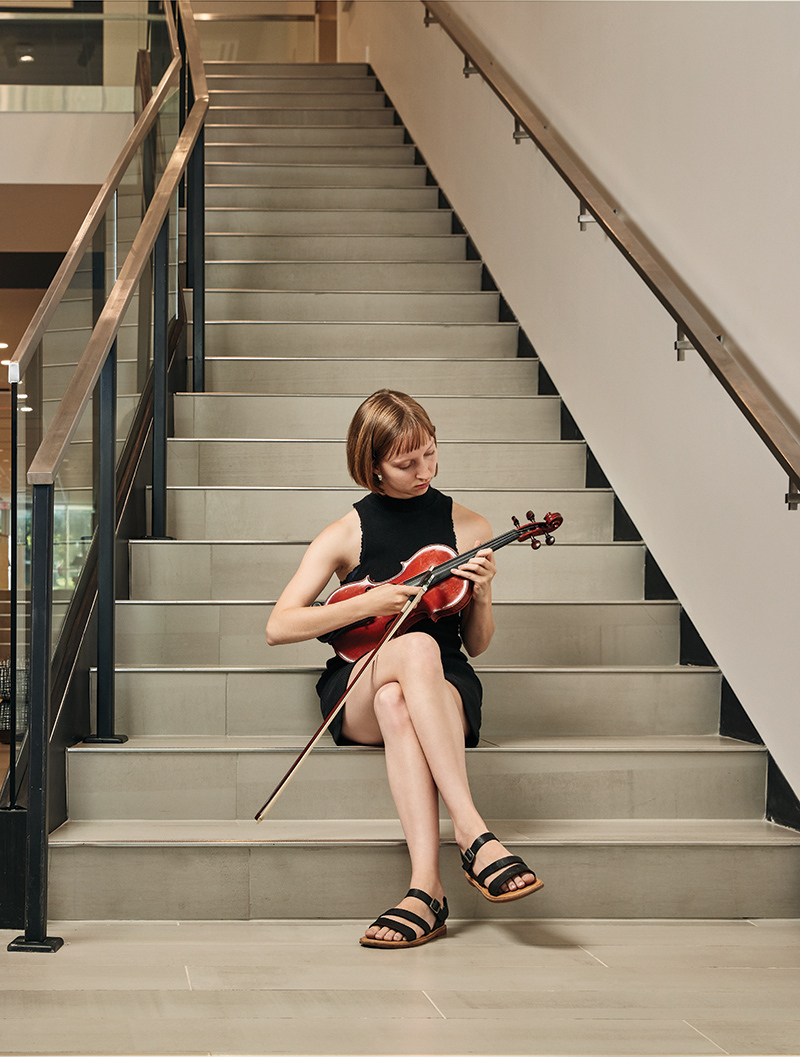 Bebe Blumenthal '20
Major: Music (performance) and bluegrass double major
Hometown: Chicago, Illinois
Why did you choose Denison?
I was deciding between Denison and another similar school, but it was a pretty easy choice. I was really attracted to the bluegrass program and the Homestead, which were both unique to Denison. The bluegrass program was a major factor, probably the most important one in making my decision.
How many instruments do you play?
I play the violin/fiddle, banjo, mandolin, and guitar.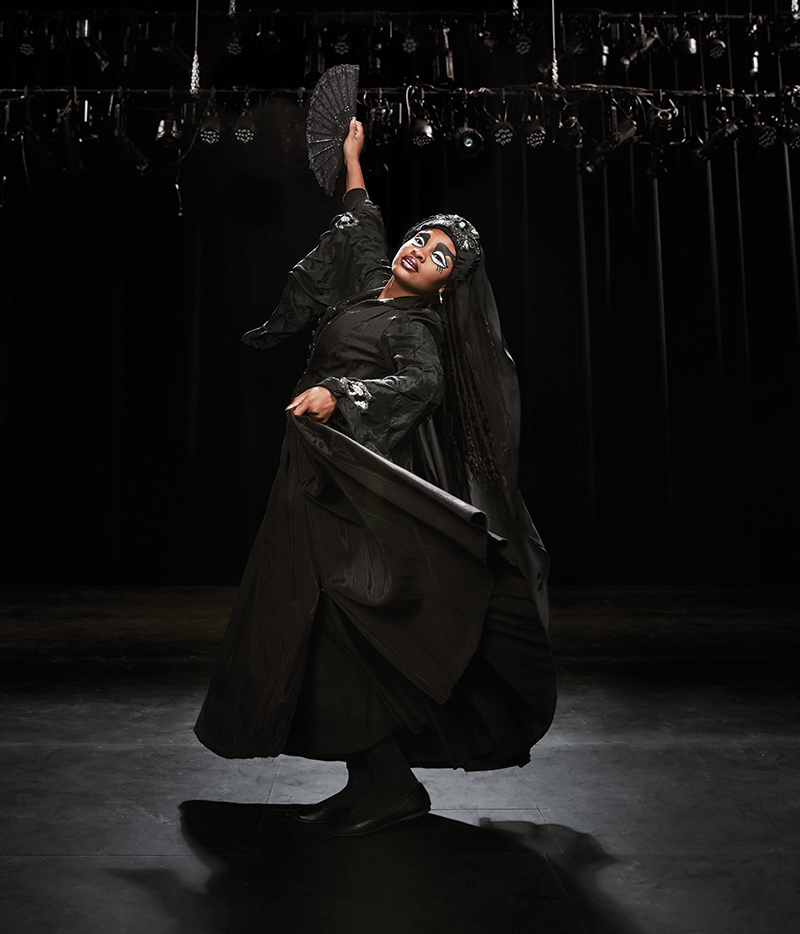 Destiny Mack '21
Major: Theatre & black studies double major
Hometown: Chicago, Illinois
How long have you been interested in theatre?
I have been interested in theatre since the fourth grade. Growing up, art was not always prioritized in my community. I am very grateful to have been connected to theatre at such a young age and to use theatre as an outlet to express my imagination.
Why did you choose Denison?
I wanted to explore my interests and open my mind to new ideas and experiences through the liberal arts. I also wanted to live in an environment that was different from my hometown and allowed me to engage with diverse minds. I thought the campus was beautiful and could present me with great opportunities.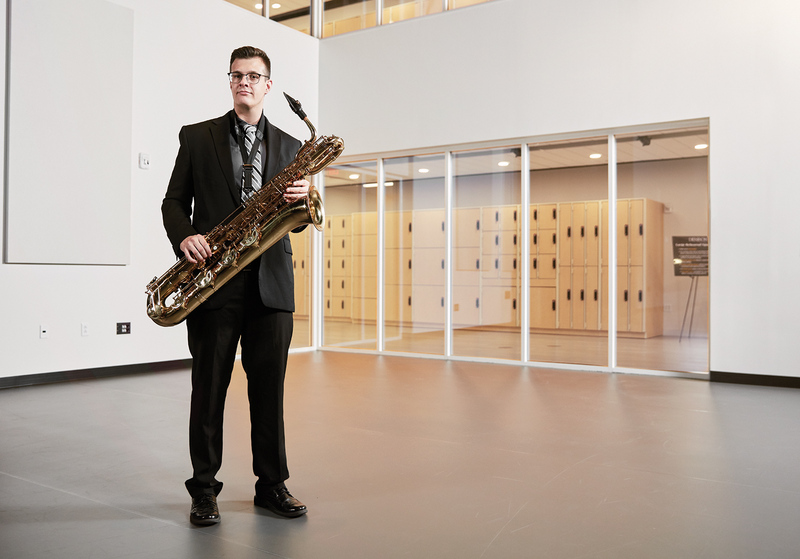 Anthony Bruno '20
Major: Psychology
Hometown: Youngstown, Ohio
Why did you choose Denison?
Within minutes of exploring campus, I knew it was the right school for me. Pete Mills, the saxophone and jazz instructor, also impressed me with his dedication to the music department and his interest in helping me grow as a musician.
Why sax?
My school district had students choose between band, orchestra, or chorus prior to entering fifth grade. Upon mustering my way to playing three notes on the saxophone, I decided it was the instrument for me.
As a senior, what advice would you give to incoming first-year music students?
Be intentional and passionate with everything you do. Appreciate the little things, and acknowledge how special the atmosphere is here on The Hill.
What are your plans after Denison?
I am applying to graduate programs in psychology, and hope to find a program that helps me conduct further research dealing with music and psychology.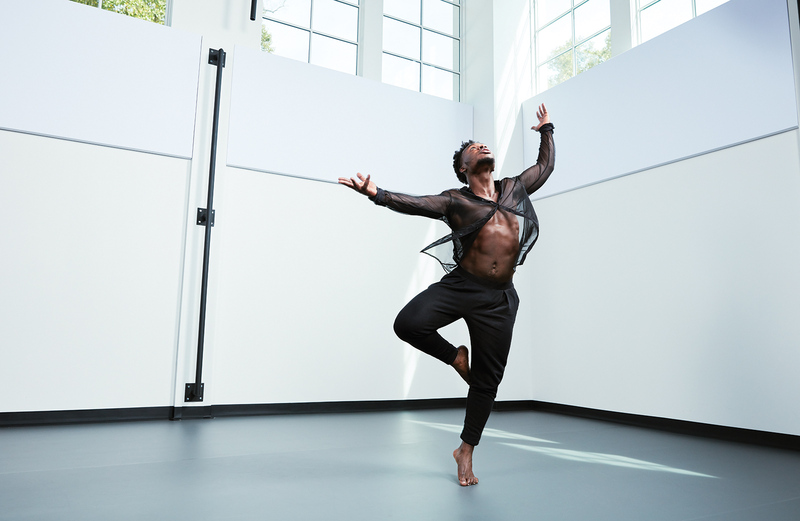 Vaval Victor '20 
Major: Anthropology/sociology and dance double major 
Hometown: New Orleans, Louisiana
How long have you been dancing?
I have been dancing since I was 9. I'm interested in a lot of music videos from artists like Chris Brown, Michael Jackson, Usher, and Neo. I also was influenced by praise dancers from the southern black church.
Why did you choose Denison?
I fell in love with the beautiful campus when I visited. There was an atmosphere at Denison that made me feel like this place was home.
What excites you most about the new Eisner Center?
What excites me more than the Center itself is that the arts at Denison finally have up-to-date resources. I look forward to more inter-departmental collaborations. Art is a powerful thing, and this new space gives us the tools to share that power.
How do you feel the Eisner Center will strengthen Denison's dance experience?
I know it will help young artists really understand the ins and outs of the art world on a professional level, as well as an educational level. It also is a chance for the student body to come together through the arts. I am happy to get the opportunity to witness the Eisner's success during my time here at Denison.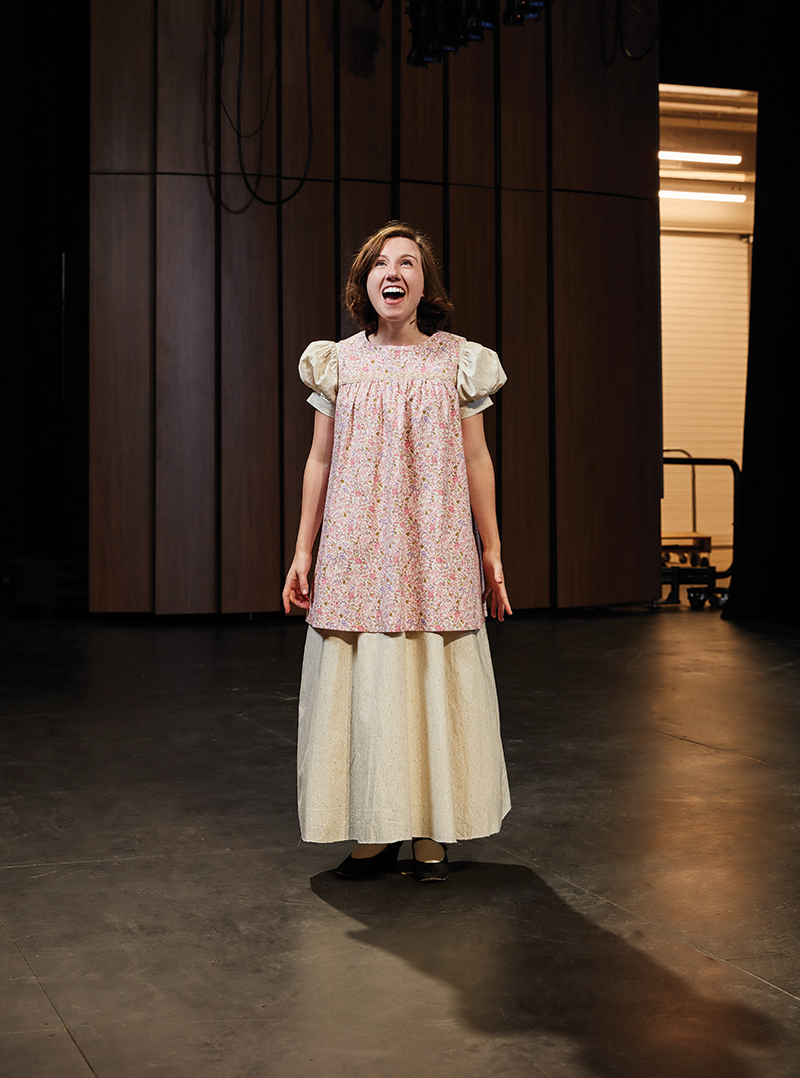 Sarah Wilson '20
Major: English (creative writing) and theatre double major
Hometown: Pelham, New Hampshire
Why Denison?
Everyone I spoke to, from my overnight host to my admission counselor to the professors I met, seemed genuinely interested in me. I realized that if I was going to become a capable, employable adult in four short years, I needed caring people in my corner. Denison was where I found that.
What would be a "dream" performance for you?
I don't know if I have a dream role/performance as much as people I want to work with. I would love to go back to Shakespeare's Globe and be part of the ensemble that taught me when I studied abroad there.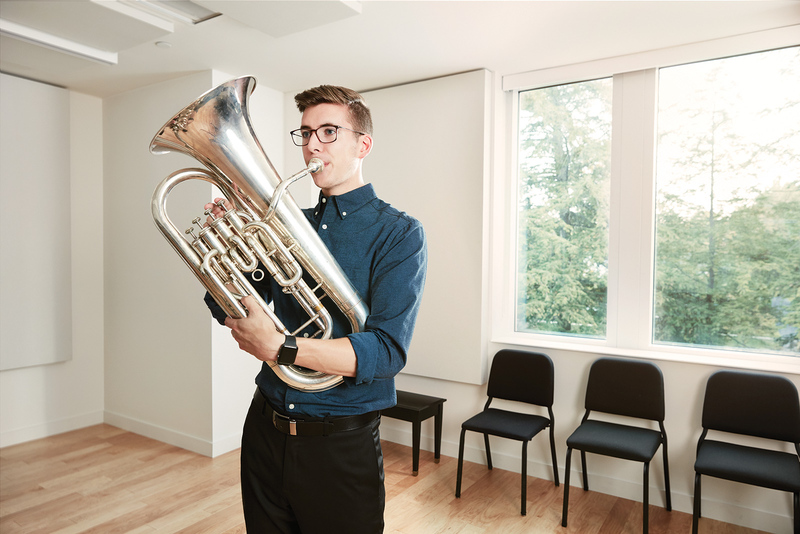 Thomas Hellman '21
Major: Environmental studies major
Hometown: Albion, Michigan
What instruments do you play?
The euphonium is my primary instrument, but I also play the trumpet.
How old were you when you started playing?
I started playing the trumpet when I was 11 and in the sixth grade. I started playing the euphonium at 15 when I was a sophomore in high school.
Who is your favorite professor and why?
Dr. Chris David Westover is a professor that has played a huge role during my time at Denison. He is director of the Wind Ensemble, of which I am a part, and I have had him in a music class on Beethoven that I really enjoyed. He often expresses to myself and others in the Wind Ensemble that we are not just playing music for the sake of the art, but we play music for our own sake and for those around us.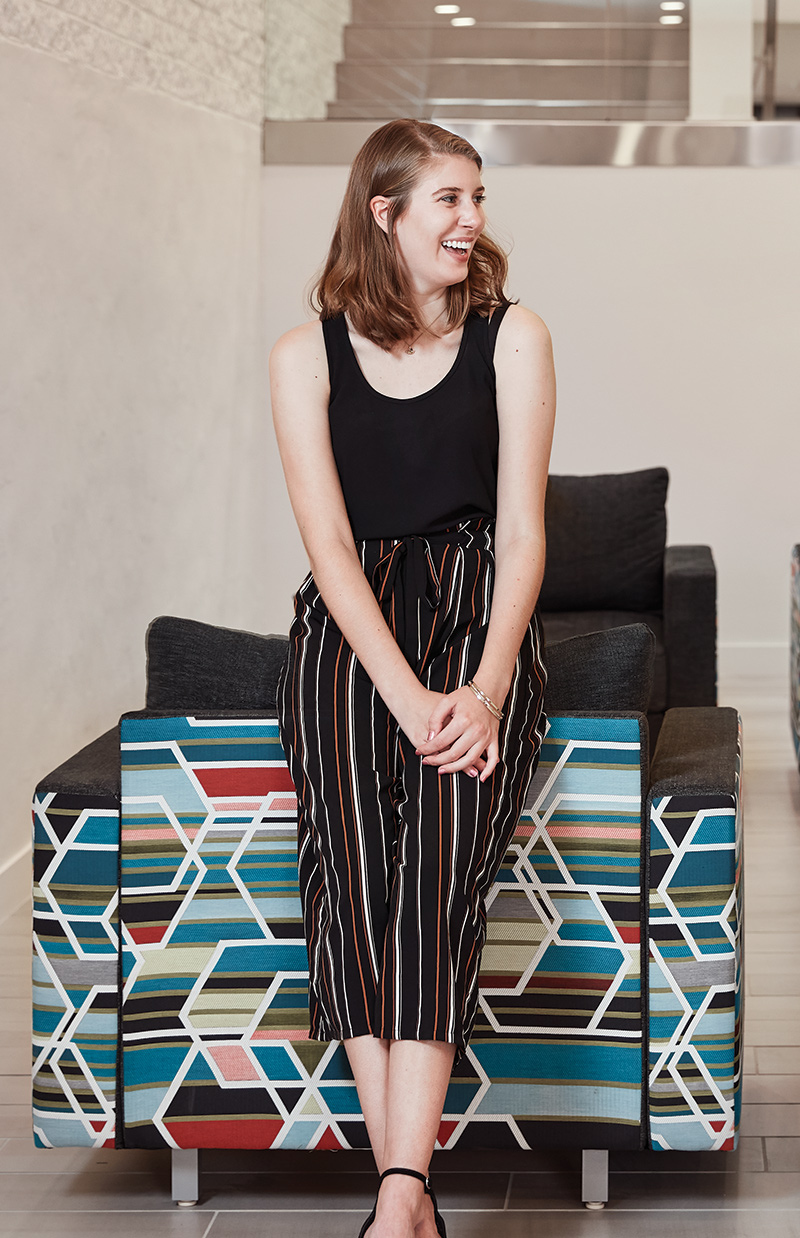 Sophie Gilson '22 
Major: Political science and economics double major 
Hometown: Cleveland Heights, Ohio
What excites you most about the Eisner Center? 
When you have a beautiful, professional space in which to work, you are motivated to work even harder to improve as a musician or artist.
You're a twin. Do you enjoy singing with your sister?
I have sung in choirs with my sister since we were both young, and it has always been a special aspect of our relationship. At home, we could always tell when we had learned our music well, because we would spontaneously start singing together. It's wonderful that we have been able to continue to make music together in college.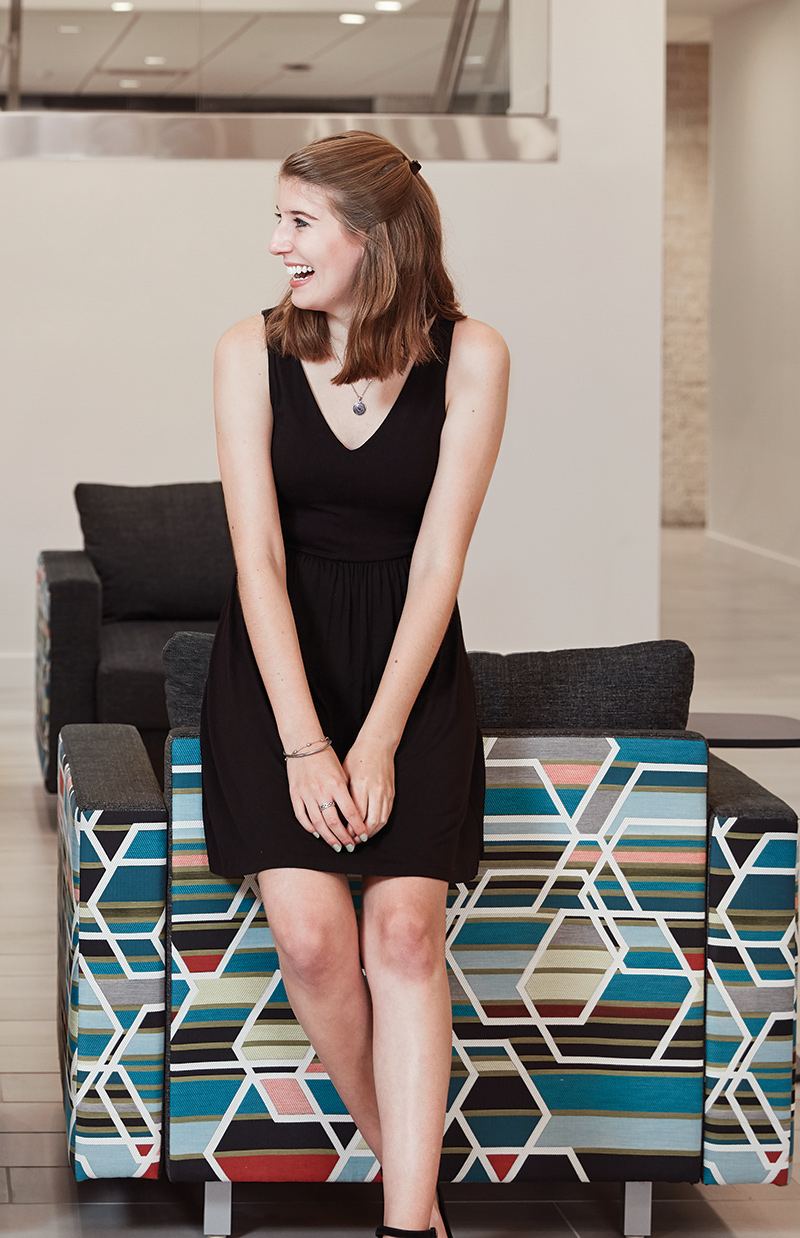 Hannah Gilson '22
Major: Political science and economics double major
Hometown: Cleveland Heights, Ohio
What are your first memories of singing in front of an audience?
I do not have a specific memory of the first time I sang in front of an audience. However, I do have a very vivid memory of being cast as an animal in an opera production at the Cleveland Institute of Music when I was in third grade, though no singing was involved. I still remember how exciting it was to be around professionals in costume, in an atmosphere where everyone was passionate about what they were doing.
Do you get nervous when you are singing for large crowds?
I always get nervous before singing in front of large crowds, particularly if I am performing a solo! The nerves go away quickly once I am on stage, however, as I get caught up in doing what I love.
Published December 2019