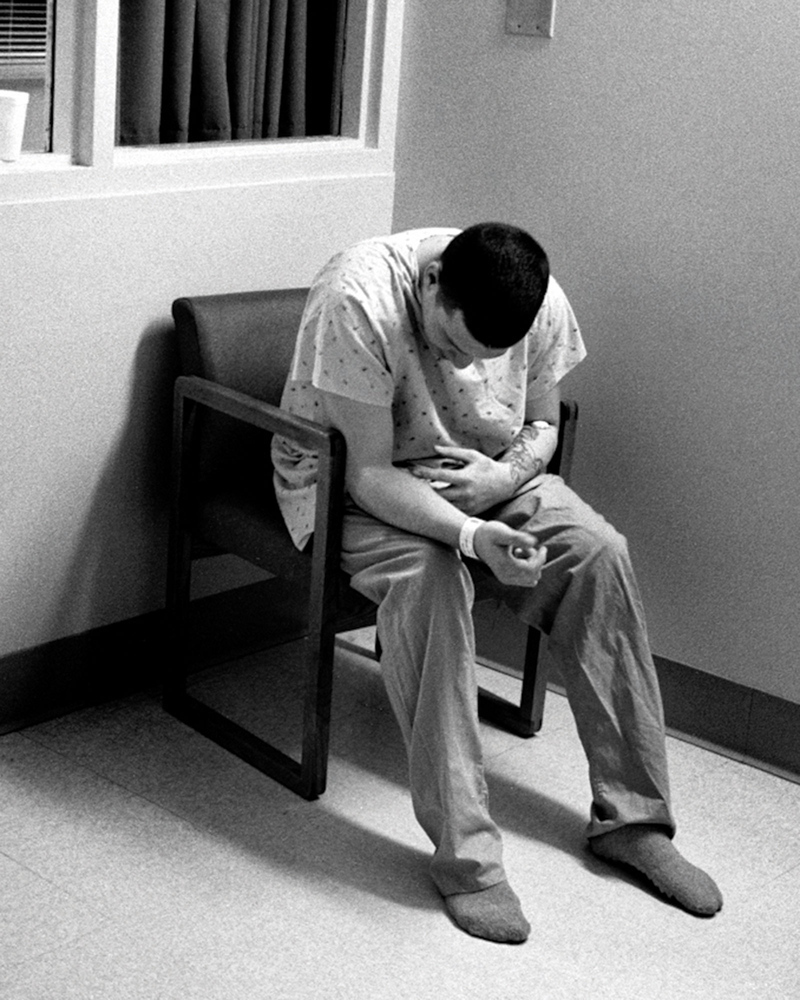 Over the next several months, Trieb learned that at least three of the soldiers she had photographed while in Afghanistan faced mental health issues, including post-traumatic stress disorder (PTSD), following their deployment. Trieb picked up the camera again–this time to document the mental toll of war. Two of those men would die during the coming months–one by his own hand and another of natural causes. The third would check himself into a mental facility to deal with suicidal thoughts. All three came from the same combat brigade.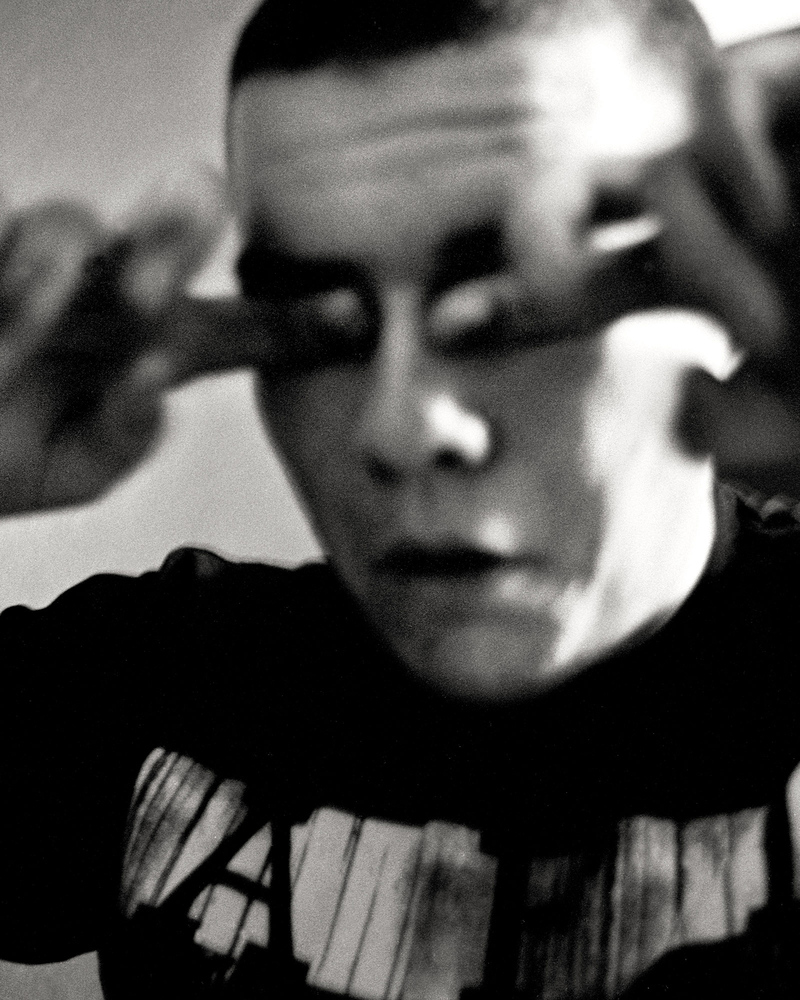 Specialist Adam Ramsey, 22
Carson City, Nevada
1st Battalion, 32nd Infantry Regiment, 3rd Brigade, 10th Mountain Division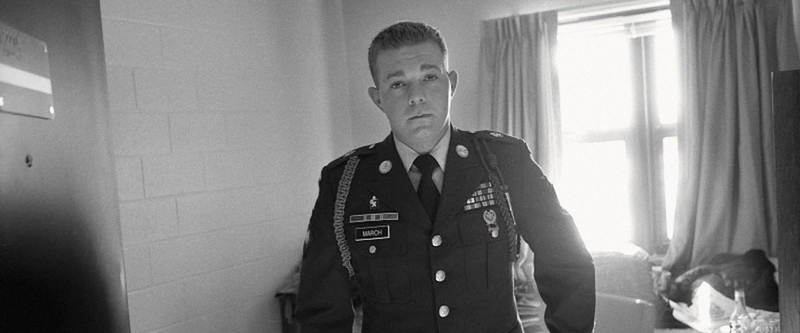 "
Specialist James March, 27
Geneva, Ohio
1st Battalion, 32nd Infantry Regiment, 3rd Brigade, 10th Mountain Division
"
After photographing the soldiers at war, Trieb wanted to capture them at home. "My initial thought was, 'I've seen the war, but what does life look like when these guys get back to the states?' ... I also felt like it was one-sided to only photograph them as soldiers at war, and not regular American guys, some living in the barracks, others with houses, families, kids, a pet dog." At Fort Drum in New York, she caught up with Specialist James March, donning his Class A dress uniform in preparation for going home on leave. "The soldiers were elated to be back," says Trieb. "It was an exciting time, and I was excited for them." Although the cases of post-deployment issues among soldiers are on the rise, most returning from overseas have few to no mental complications.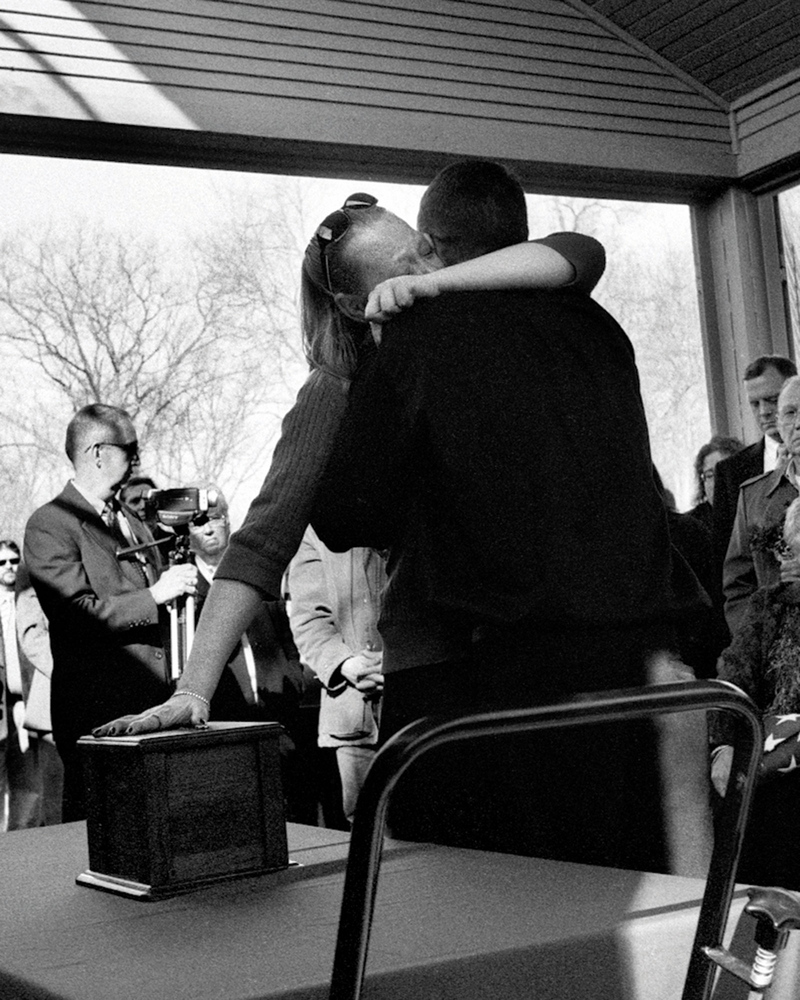 "
Specialist Dirk Terpstra, 26
Kalamazoo, Michigan
1st Battalion, 32nd Infantry Regiment, 3rd Brigade, 10th Mountain Division
"
Specialist Dirk Terpstra, known as "Terp" to his fellow soldiers, returned home to Michigan last February following a 12-month deployment in Afghanistan. After a night of heavy drinking with his buddies, he became intoxicated and shot himself in the head in a family friend's yard. Terpstra had experienced depression before his deployment and had made previous suicide attempts after witnessing a car accident that killed his pregnant girlfriend, but his family believes his depression worsened after his deployment.
Upon hearing of his death, Trieb set out for the Terpstra family home in Michigan to ask his mother, Gail, if she could photograph the funeral. "I sat at the Terpstra house for hours that night, and listened to Gail and family friends talk about Dirk," says Trieb. "I don't know why Gail opened up her door to me that evening ... but I am grateful she did. She said, 'If sharing my story with the world can prevent this from happening to another soldier and his family, then I want to talk about it.'"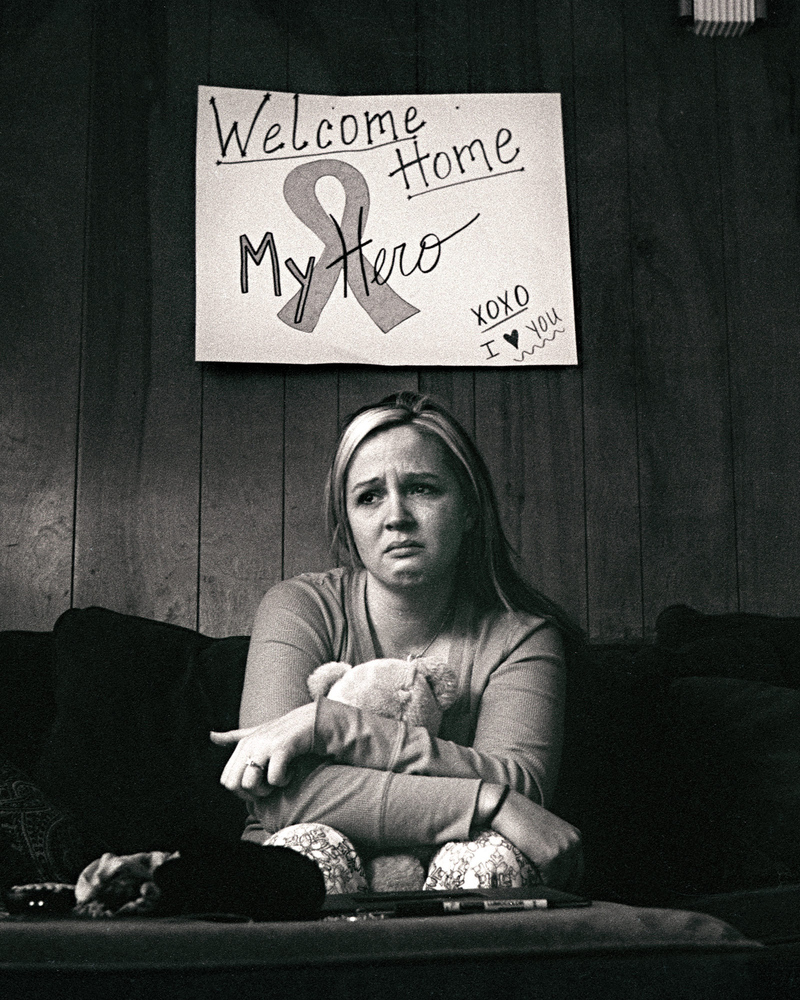 Staff Sargeant Cody Anderson, 25
Watertown, New York
2nd Battalion, 87th Infantry Regiment, 3rd Brigade, 10th Mountain Division
The day after he returned from Afghanistan, Staff Sergeant Cody Anderson went out for a bout of drinking and assaulted his fiancee, Stephanie Strausser. "I saw the look on his face and [heard] the names he was calling me, and it wasn't him," says Strausser, who points out that the names he was calling her were Afghan. "He just snapped." After spending a weekend in jail for the incident, Anderson was able to see the damage he had caused when he met with Strausser. "He asked me 'Did I do this to you?'" Strausser recalls. "He cried and cried. Right after he got back [from Afghanistan] he said several times to me, 'I'm not normal' I would say to him, 'You are normal. You've just been through hell and back.'"
Published November 2010