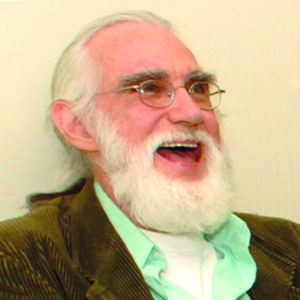 William D. Clarke
Volunteer/Human Rights Activist Canton, Ohio
As a founding member of Habitat for Humanity, Bill Clarke was on the Habitat board that approached Jimmy Carter for his involvement. Bill's interests in ecumenical religion-based activities, peace, and children are reflected in his avocation choices: he was instrumental in bringing the Young Life program to Ohio schools, served 10 years as chair of Refugees International, and is very interested in world religions.
Bill was featured in the Summer 2006 issue of Denison Magazine, which chronicled his world travels: "He's comforted refugees in a crowded Croatian camp, broken the law to save the lives of desperate Salvadorans, and persuaded the government of Thailand to aid a hungry hill tribe." His efforts to establish Habitat for Humanity programs around the globe sometimes involved negotiating with rebel groups for the safety of Habitat projects.
Bill's roots in Canton are deep. From 1951-2005, he worked for Hilscher-Clarke Electric, the firm started by his father. As chair/CEO/owner, Bill oversaw growth that resulted in annual sales of approximately $25 million. Bill combined his business and civic interests during the construction of the Pro Football Hall of Fame: Hilscher-Clarke wired the building and Bill chaired the committee that gathered exhibit memorabilia. In 2005 Bill received the Canton Regional Chamber of Commerce Award of Merit for his volunteerism and philanthropy with the YMCA, Habitat for Humanity, Young Life Christian outreach organization, local colleges, and other organizations.
Bill has a broad record of philanthropic involvement elsewhere as well. He is a 40-year member of the Museum of Northern Arizona, serving on their board's finance and development committee 1998-2002, and chairing the management committee 2001-02. He served as a director of Habitat for Humanity 1977-94, director/chair of Refugees International 1985-96, and director of Young Life International 1981-85. He has served on the boards of both Mount Union College and Malone College. He was also a part-time instructor of Business Law and Introduction to Business courses for eight years at Stark State College of Technology in Canton.
Bill's volunteer service to Denison includes serving on the 1951 Golden Anniversary Committee. He had the good fortune to meet his wife, Joan, when they both worked at AC Neilson in 1952. Married in 1954, they have four wonderful daughters, all deeply involved with youth and education. The oldest, Sue, graduated from Denison in 1979. Joan is an integral part of Bill's life and work.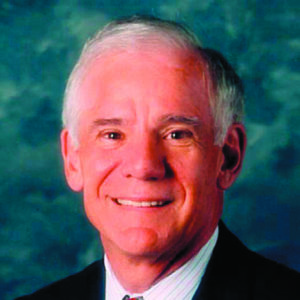 John N. Taylor, Jr.
Business Executive (Retired) and Entrepreneur
Dayton, Ohio
John is a consummate entrepreneur, a highly successful businessman, and an involved alumnus. Following his service in the Air Force, he earned an MBA, started in the work world at Dayton Typographic, then moved on to WE Hutton as a stockbroker. In 1974, he bought control of Kurz-Kasch, a specialty manufacturer of plastic and electromagnetic products. The company was sold to Dover Corp in 2001. In another venture, he was founder/chair/CEO of Component Technology Corporation, a publicly-traded specialty manufacturer of zero-defect plastic assemblies.
John was a sought-after director for a number of companies: LSI Industries Inc., Robbins & Myers Inc., First National Bank of Dayton, Van Dyne Crotty, Mike Sells Potato Chip Co., and Neff Folding Box Inc. He served on the Cleveland Federal Reserve small business advisory council 1989-91, and then chaired the Federal Reserve, Cincinnati Board 1994-96. John was on the National Boards of the Young Presidents Organization (YPO) and Chief Executives Organization (CEO).
John's support of Dayton is strong as well. He was a member of the governing board of the Dayton Foundation and a founder of the Dayton Development Coalition Venture Fund. He has been a trustee of Sinclair Community College and its foundation as well as Goodwill Industries.
For Denison, John has always been an enthusiastic and dynamic volunteer. He served as a trustee for 12 years before being elected a life trustee in 1997. He is still in high demand for any volunteer post with a fundraising component and currently serves as a member of the President's Leadership Council and cochair of his 50th reunion committee. During the Sesquicentennial Campaign, he established the John N. Taylor, Jr. Endowed Lectureship in Free Enterprise. Since then, he underwrote the creation of Taylor House, an honors residence hall, and established a second endowment, The Taylor Family Fund, honoring his wife, Connie Smith Taylor '58, and his children Lisa '82; triplets Anne, Greg, and Tony, '86; and Margaret '91.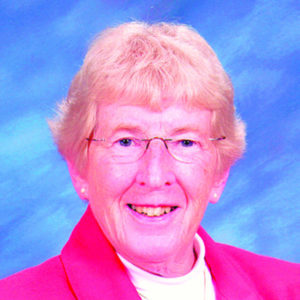 Donna Lewis Tegtmeyer
Denison Staff (Retired)
Granville, Ohio
Denison's widely respected May Term program is the virtual child of Donna Lewis Tegtmeyer, who engineered the 1989 transition from the required January Term program. She used multiple sources to find and encourage new sites: former J-Term participants, Denison parents and alumni, personal vacations (yes, she signed up a fellow passenger on an airplane!), friends, business contacts, and other attendees at conferences. Her catalog grew each year, featuring selections that prompted impressive levels of student participation.
The May Term program (now called the Denison Internship Program) has had a broad impact on Denison. The primary beneficiaries, of course, are the participating students and their faculty, who report a renewed interest in learning as students return from internships. The program raises the profile of Career Services, provides additional touchpoints for development efforts, is a featured part of Admissions materials, and helps reconnect alumni to the college. Additionally, Denison's national reputation benefits when an internship host is introduced to the college through the strong performance of a Denison intern.
Two of our most high-profile alums with long histories of May Term involvement have high praise for the program and Donna's role. Senator Richard Lugar '54 has come to love the "…magical time in May when the students come to Washington and spend their time absorbing all we can give them." And George Bodenheimer '80 of ESPN/ABC, is convinced that the network of Denison alumni is our greatest asset and credits Donna's top-notch selection process for having provided him with outstanding interns.
Donna's enthusiasm has also benefited the communities where she lived. In Indianapolis, she helped establish a preschool co-op that evolved into a full-time pre-kindergarten educational system. In Granville, she served on a citizens' advisory committee for the Granville Board of Education. Shortly thereafter, she was elected to the first of four terms on the school board. She received the Granville Rotary "Service Above Self" award in 1995. She, along with her late husband, John '56 , was instrumental in securing local, then statewide support from Rotary for Operation Smile. An accomplished musician, Donna continues to be involved in many community activities as well as her 50th reunion committee.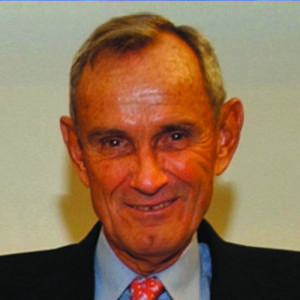 Louis A. "Earp" Mitchell
President, First Financial Group, Inc. Columbus, Ohio
Lou Mitchell's strongest bonds to Denison University were forged on the basketball court. In fact, the 1957 Adytum devotes half the description of the basketball team to Lou's accomplishments: all-time high points scored, most field goals, most free throws, most rebounds, and the only Denison player ever to score 300 or more points per season for four years. Lou, who still holds a number of Denison basketball records, was inducted into the Denison Athletic Hall of Fame in 1975.
Lou's interest in sports has never waned. He has served as a director of the NBA Cleveland Cavaliers for ten years, and is currently the sponsor of the Licking County Settlers in the Great Lakes Collegiate Baseball League.
At Denison, Lou's involvement in funding the $7 million project for a new recreation/fitness facility led to the Mitchell Recreation and Fitness Center being named for his family. New seats in Livingston Gymnasium as well as new bleachers, lights, and a press box for the Denison baseball field are two more examples of Lou's lifelong impact on Denison athletics.
In his hometown of Newark, Ohio, signs of his interest and generosity in sports and education are everywhere, including a recently constructed gymnasium for the YMCA. In 1991, Lou, while serving as president of County Savings Bank, established and provided the original funding for A Call to College, an access program for Newark High School students. A Call to College now has an endowment of approximately $5 million and provides funding and financial aid counseling for some 200 NHS students annually as they enter college. Lou's commitment to Columbus has included being actively involved for many years in the Big Brothers/Big Sisters Program, where he has not only been president but also has a long record of serving as a big brother himself.
Throughout the years, Lou has given yeoman service to Denison, volunteering to be an active part of every capital campaign since he graduated. He served on class reunion committees through almost all his previous reunions, and for the last two years has been co-chair of the 1957 Golden Anniversary Reunion. Finally, he has served as a valued member of the college's board of trustees since 1978 and was elected to life trustee status in 1998.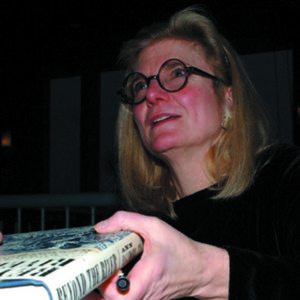 Ann E. Hagedorn
Writer/Journalist
Ripley, Ohio
Ann Hagedorn's award-winning talents have taken her through successful stints at The Wall Street Journal and the New York Daily News to significant independent writing. During the 1990's she wrote two books requiring extraordinary investigative reporting: Wild Ride: The Rise and Tragic Fall of Calumet Farm, and Ransom: The Untold Story of International Kidnapping. Her skill resulted in appearances on NPR's All Things Considered, Weekend Edition, and the Tavis Smiley Show, as well as in Time, Entertainment Weekly, People, The Washington Post and USA Today. Wild Ride is now in the final draft of a screenplay at Paramount.
Beyond the River: The Untold Story of the Heroes of the Underground Railroad was published in 2003. It tells the true story of men and women who worked on the front lines of the Underground Railroad along the Ohio River, focusing on a narrative about the remarkable town of Ripley, a gateway for slaves fleeing the South. The late Arthur M. Schlesinger, Jr., called Beyond the River "vivid in its narration and scrupulous in its scholarship." The book was named one of the ALA's 25 Notable Books of 2004.
A stunning look at American democracy under pressure, Savage Peace: Hope and Fear in America 1919, was published earlier this year by Simon and Schuster. The Dayton Daily News described the book as "brutally brilliant, wrenchingly informative, and a work for the ages." Of Ann, another reviewer says, "Now we have a historian who is up to the challenge of vividly demonstrating not only 1919's historical significance, but also its political and cultural relevance to us in the era of 9/11 and the Patriot Act." And Nick Clooney, writing in The Cincinnati Post, puts it this way: "Why in the world would anyone read fiction when there are people like Ann Hagedorn out there telling us true stories that beggar anything the imagination can produce?" It is no surprise that she was recently elected to the Society of American Historians.
Ann has taught narrative nonfiction writing at Columbia University's Graduate School of Journalism and at Northwestern's Medill School of Journalism, and has been a Beck Lecture Series speaker at Denison several times. She currently serves on the boards of the Ohio Humanities Council and the Mercantile Library, a literary society in Cincinnati where she is working to establish the Late Bloomers School of Writing.
Edith Holmes Love
Theater Producer/Executive
Portland, Ore.
Edith began her career as a designer and costumer with the Atlanta Children's Theatre. She later served as business manager for Atlanta's Alliance Theatre. After a two-year stint in Los Angeles as a production accountant for David Gerber Company, she returned to the Alliance Theatre in 1981, serving as administrative director, then general manager, then managing director.
Over the course of her career, she has earned a national reputation as a respected and accomplished theatre director. When she moved to the Dallas Theater Center in 1997, the company heralded her arrival in Dallas as "one of the best theater managers in the country." In 2003, Edith headed to the West Coast again, this time as a producer and executive with Portland Center Stage.
Edith served as an officer of the League of Residence Theatres (LORT) for 13 years and has represented the association on ten teams that negotiated national contracts with various theatrical labor unions.
In Atlanta, Edith was active in numerous civic and cultural organizations including the Atlanta Theater Coalition, the Metropolitan Atlanta Arts Fund and the Cultural Olympiad Task Force for the 1996 Summer Games. She was elected to the board of Theatre Communications Group (TCG) in 2001 and served until 2003. She received the DECA award for Outstanding Business Women in Atlanta in 1992.
She serves as a site reporter for the National Endowment for the Arts, and has been a member of grant review panels for the City of Dallas Board of Cultural Affairs, the NEA Theater and Challenge Grant programs, and for the Pew Charitable Trust.
In academe, Edith has taught courses and seminars on arts administration for the Yale School of Drama, the University of Georgia School of Management, Duke University, and the University of Alabama.
At Denison, Edith has served as a Fellows Volunteer and Career Advisor.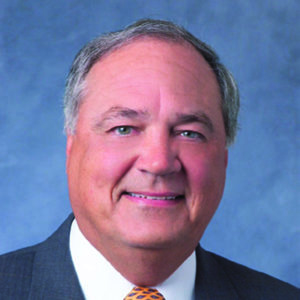 Philip S. Jacobs
President of Business Communications Services, AT&T – Southeast
Atlanta, Ga.
Phil began his 34-year telecommunications career in BellSouth's marketing and consumer services organization before being named marketing manager for Atlanta in 1979. In 1983, he was named operations manager of strategic planning in the newly-formed BellSouth Corporation. Moving back to sales in 1984, he was appointed regional sales manager of BellSouth Advanced Systems, where he was responsible for the Georgia, North Carolina, and South Carolina operations until he was promoted to vice president. Phil was elected an officer of the corporation in 1993, assuming control of BellSouth Business Systems, the $4 billion multi-state large business services marketing unit. In 1996, Phil was named chief operating officer of Optus Communications, a local competitive telephone company headquartered in Sydney, Australia. At Optus he was responsible for overseeing all operations of the $3 billion Australian company, of which BellSouth owned 24.5%. Upon returning to Atlanta with the sale of Optus in 1998, Phil was named president of Georgia Operations, a position he held until 2005. He then served as president of the newly formed BellSouth Community Technologies group, leading the development and implementation of BellSouth's competitive sales and distribution strategy focused on multi-dwelling units. Now, with AT&T Southeast, he is focusing his considerable skills on regional business customers, including government offices as well as regional healthcare and educational entities.
For his leadership in BellSouth and extensive community involvement, Georgia Trend magazine named Phil the "Most Respected CEO" in Georgia for 2005. Phil currently chairs the boards of the Georgia Department of Economic Development and the CDC Foundation, and serves on the boards of the Georgia Chamber of Commerce, the United Way of Metropolitan Atlanta, Georgia Aquarium, the Woodruff Arts Center, and the Georgia Historical Society. He previously served on the boards of the High Museum of Art, Atlanta Neighborhood Development Partnership, Smart Start Georgia and the Governor's Task Force on Tourism. He was honorary chairman for the 1998-2001 Empty Stocking Fund Campaigns chair of the 1999-2001 UNCF Corporate Campaign.
For Denison, Phil has served as a Career Advisor, a member of the President's Leadership Council, and host for the 2006 Atlanta Higher Ground Campaign Kickoff at the Georgia Aquarium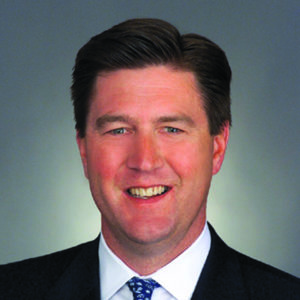 James T. Glerum Jr.
Financial Services Executive, UBS Kenilworth, Ill.
Jim began his career in investment banking immediately following graduation from Denison when he joined the Boston office of Blyth Eastman PaineWebber as a Financial Analyst. After graduating from Harvard Business School, Jim rejoined Paine Webber as an associate in Dallas and was then lured away to the First Boston Corporation in 1988. While at First Boston (later renamed CSFB), Jim worked in Dallas and New York. During his tenure in New York, he was named a managing director in 1997. He moved to Chicago in 2000 where he established CSFB's diversified industrials practice.
In 2004, Jim moved his practice to UBS and he co-founded their midwest regional office. As co-head of the Chicago office and midwest region, Jim manages the strategic direction of the office as well as several important industrial relationships around the country and several large regional relationships in the Midwest. The UBS Investment Banking Division is ranked as one of the top five investment banking firms in the world today. With over 20 years in investment banking, Jim is widely known for his transaction experience and for the many corporate relationships he has created and maintained over time.
Jim is affiliated with several civic and charitable organizations in Chicago including: the Civic Committee of The Commercial Club of Chicago, The Economic Club of Chicago, The Executives Club of Chicago, and The Chicago Club. Jim is also a member of the Executive Committee of the Ravinia Festival and has been featured in Crain's Who's Who in Chicago Business.
Jim has taken on increasingly demanding volunteer responsibilities for Denison since he graduated: Fellows volunteer, career advisor, reunion gift committee, DART, Annual Fund volunteer, chair of the Barney Family gift circle, reunion leadership gifts chair, and President's Leadership Council. In May 2006 Jim hosted an Organizational Studies group at his office at UBS and an event at his home the same evening. In August of that same year he co-hosted an event featuring Yo Yo Ma at Ravinia. He also hosted a truly outstanding President's Leadership Council meeting in Chicago in December 2006. He joined Denison's board of trustees in July of this year.
Published October 2007