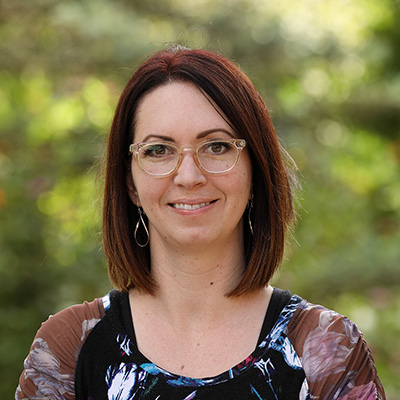 Tressa Riddle

'07
Senior Administrative Assistant
Biography
My goal is to be a friendly face for Human Resources. I enjoy welcoming new faculty and staff to our beautiful campus. I help them find their footing and feel at home at Denison. I am a resource for everyone, but especially our newest members of the Denison team.
Though I am a relatively recent addition to Human Resources — especially compared to my colleagues — my background in social work and property and health insurance has prepared me well to both assist people and understand and communicate a lot of detail. I really enjoy my team members. We collaborate, problem-solve, and support one another throughout the day.
As a Denison alumna, I have a real love of the university. Denison enabled me to get a good education and help me succeed in life. Denison provides great benefits to its employees and truly cares about the campus community.
Outside of work, I love spending quality family time with my husband and my young daughter. I also enjoy taking my Frenchie, Thor, on long walks and being outdoors.