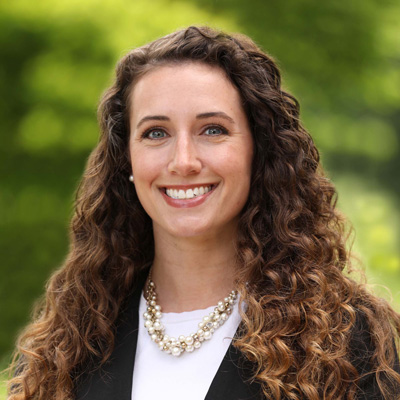 Sarah Burns

'12
Senior Assistant Director of Admission
Biography
Hometown: Sunbury, OH
Undergraduate major: Anthropology & Sociology and Spanish
Hobbies/activities: I am an avid reader and Netflix binger, and I am always down to share book, movie, or show recommendations! Although I'm not much for the outdoors, I like to snowboard and have recently gotten into hiking at local parks. I love trying new restaurants and hitting up old favorites. I also have two cats, Daniel-Tiger and Timón, who keep me company when I'm watching the Cleveland Browns or the Buckeyes!
Fun fact: I'm the only person in my family who is left-handed!
Something I love about Denison: I love the Denison community! It's an incredibly diverse group of people who all encourage you to push your limits academically and through campus involvement.
Advice to prospective students: VISIT, VISIT, VISIT! Do whatever you can to get on the campuses of the schools that you are interested in. Being able to see and feel the environment around you will help you be sure it's the right-fit school.
Degree(s)
B.A. (Denison University), M.S. (Robert Morris University)