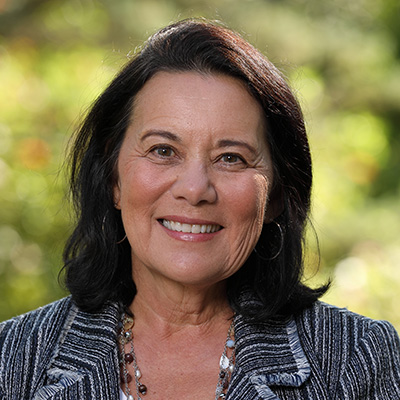 Sanda L.
Gibson
Ph.D., LPCC-S
Biography
My biography is a retrospective connect-the-dots story. While I was fortunate to be the first college graduate in my family, my career path was definitely a winding sort of journey. I did not identify a passionate career interest until midlife. One graduate internship led me to work in a college counseling center, where I realized that I loved working with young adults.
While my style is theoretically integrative, I believe in a strengths-based positive psychological approach. Client wellness is the cornerstone of my work and I think positive change can be achieved with learning, practice, and good therapeutic support. My professional area of focus is adult ADHD, both individual and group interventions, but I have many areas of interest such as art and alternative evidence-based therapies. Currently, I am completing my professional certification in a somatic cognitive therapy called Emotional Freedom Technique (EFT).
The experience at a liberal arts residential college like Denison is a unique opportunity for students to mature, explore self, develop life skills, and build resiliency in addition to earning their academic degree. I believe counseling can change lives for the better, and it is an honor to serve the student community here at Denison.
Degree(s)
B.A., Wheaton College; A.S., Columbus Community College; M.A., Ashland Theological Seminary; Doctor of Philosophy, Ohio University
Learning & Teaching
Courses
Co-faciliator for Advising Circle
Research
Dissertation: Counseling College Students with Attention Deficit Hyperactivity Disorder (ADHD): A Consensual Qualitative Research (CQR) Study Examining the Experiences of College Counselors
Details
College students with ADHD
Service
Professional Memberships
Board Member, The Center for Balanced Living, Columbus, OH
American Counseling Association (ACA)
Association for Spiritual, Ethical & Religious Values in Counseling (ASERVIC)
Association for Creativity in Counseling (ACC)
Association for Specialists in Group Work (ASGW)
American College Counseling Association (ACCA)
Ohio Counseling Association (OCA)
Other
Honors & Awards
Peg Carroll Scholarship - Association for Specialists in Group Work
Innovative Program Award in Recognition of the Productivity Circle - Ohio College Personnel Association