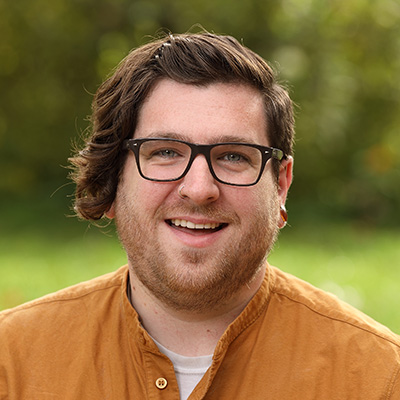 Patrick
Fina
Biography
As an Associate Director of the Alford Community Leadership and Involvement Center, Patrick Fina works with Denison's campus organizations, large scale campus traditions, and signature Denison events.
Before arriving to Denison, Fina was the Director of Campus Life for the Illinois Institute of Technology. Additionally, he coordinated LGBTQ+ and social justice programs at Loyola University Chicago, and Cal Poly, San Luis Obispo, the latter where he served as an AmeriCorps Fellow.
Fina is originally from Easton, Pennsylvania, and Savannah, Georgia. Outside of work, he collects vinyl records, plays tenor saxophone, and dabbles in traditional photography.
Degree(s)
B.S., California Polytechnic State University, M. Ed., Loyola University Chicago
Service
Professional Memberships
National Association for Campus Activities
Mid-America Region Special Events Coordinator