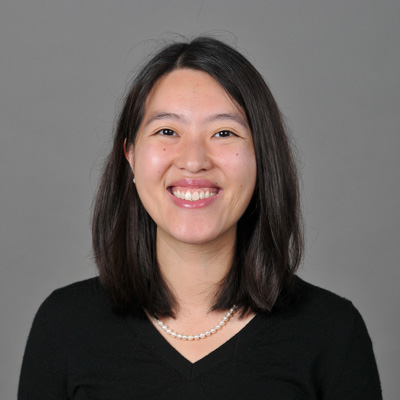 Patricia
Xi
Consortium for Faculty Diversity Postdoctoral Fellow
Biography
Dr. Xi is a cognitive psychologist whose research program focuses on two different topics in aging: the tip of the tongue phenomenon and financial decision-making. She graduated with a Ph.D. from Claremont Graduate University after obtaining an M.A. in Psychology at Boston University and B.A. in Psychology at Whitman College. She is especially interested in language production processes and conversational skills in later adulthood. Her work in financial decision-making in older adults primarily focuses on understanding what makes us vulnerable to sweepstakes fraud and other types of financial exploitation.
Degree(s)
B.A., Psychology (2011), Whitman College; M.A., Psychology (2012), Boston University; Ph.D., Applied Cognitive Psychology (2019), Claremont Graduate University
Learning & Teaching
Courses
PSYC 100 Introduction to Psychology
PSYC 300 Language Production and Aging.
Works
Publications
Wood, S., Liu, P., Hanoch, Y., Xi, P. M., & Klapatch, L. (2018). Call to claim your prize: Perceived benefits and risk drive intention to comply in a mass marketing scam. JEP: Applied, 24, 196-206. https://doi.org/10.1037/xap0000167
Liu, P., Wood, S., Xi, P., Berger, D., & Wilber, K. (2017). The role of social support in elder financial exploitation using a community sample. Innovation in Aging, 1, 1-11. https://doi.org/10.1093/geroni/igx016
Hollis, A., Ducanson, H., Kapust, L., Xi, P. M., & O'Connor, M. G. (2015). Validity of the mini-mental state examination and Montreal cognitive assessment in the prediction of driving test outcome. Journal of American Geriatrics Society, 63, 988-992. https://doi.org/10.1111/jgs.13384
Herbranson, W. T., Xi, P. M., & Trinh, Y. T. (2014). Spatial variability in serial response learning and performance by pigeons (Columba livia). International Journal of Comparative Psychology, 27, 280-294.
Herbranson, W. T., Trinh, Y. T., Xi, P. M., Arand, M. P., Barker, M. S. K., & Pratt, T. H. (2014). Change detection and change blindness in pigeons (Columba livia). Journal of Comparative Psychology, 128, 181-187. https://doi.org/10.1037/a0034567