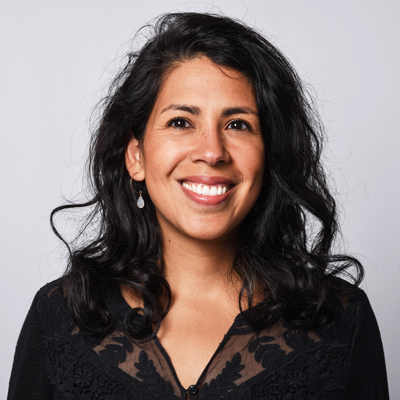 Olivia
Aguilar
Biography
Dr. Olivia Aguilar completed her B.S. and M.S. in Horticulture Science at Texas A&M University where she studied children's gardens and their effect on youth environmental attitudes. After teaching in public schools, she went on to receive her PhD in Natural Resources at Cornell University in 2009, studying environmental and science education. In 2007, Dr. Aguilar received a Consortium for Faculty Diversity Fellowship to teach in the McPhail Center for Environmental Studies at Denison University and was hired into a tenure track position in 2011. She teaches a broad spectrum of ENVS courses, including all four core courses: People and the Environment (ENVS 101), Science and the Environment (ENVS 102), Junior Practicum (ENVS 300), and Senior Project (400). In addition, she teaches Sustainable Agriculture (ENVS 330) and Environmental Education (220) which both capitalize on her interests in community, environment and food systems. Her scholars hip similarly examines issues at the intersection of environment, education, race/ethnicity, and community. Specifically, her work examines how sociocultural learning theories help to account for learning of marginalized groups in environmental and science contexts through community approaches. Her recent endeavors also involve a critical analysis of inclusive practices in the environmental arena.
Degree(s)
B.S., M.A., Texas A&M; Ph.D., Cornell University
Learning & Teaching
Courses
ENVS 101, People and the Environment
ENVS 102, Science and the Environment
ENVS/EDUC 220, Approaches to Environmental Education
ENVS 334, Sustainable Agriculture
DS 251 Sustainability and the Apocalypse
Research
My research interests include environmental education and education for sustainable development (particularly with under-represented groups), environmental attitudes and behavior, environmental justice, multi-cultural education, theories of learning, and science education reform.