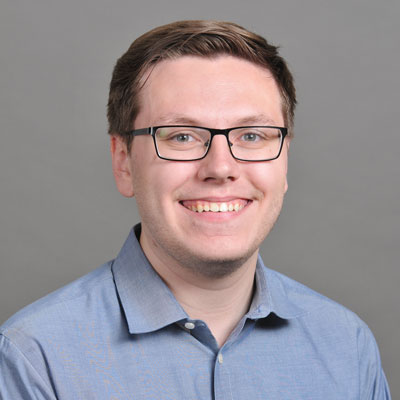 Nick Radmer

'18
Assistant Director of Admission
Biography
Hometown: Naperville, IL
Undergraduate Major: Theatre & English Literature
Hobbies/activities: I visited France last summer, and got the impulse to try Duolingo for the first time. I've become addicted to keeping up my streak (as of this writing, 88 days strong!)
Fun Fact: When I was 12, I was on the David Letterman show!
Something I love about Denison: Opening yourself up to new experiences and perspectives isn't just encouraged, it's expected.
Advice for prospective students: Keep in mind that your plans might change (in fact, they probably will), and that's okay!
Degree(s)
B.A. (Denison University)