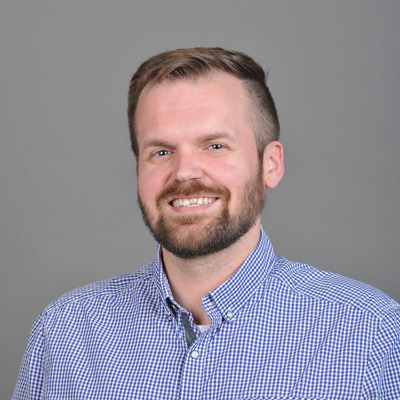 Nick
Gilbert
Biography
I grew up in the central Ohio area and attended The Ohio State University, where I completed my B.A. in Sexuality Studies and International Studies. I wanted to have an experience outside of Ohio, so after completing my undergrad, I went to the University of Georgia for my M.Ed. in College Student Affairs Administration. I enjoyed my two years away, but quickly realized that the Midwest is Best, and lived and worked in Indiana for three years. Denison brought me back Ohio, and I am so grateful to have returned to the Great State.
One thing that drew me to Denison University was its proud liberal arts tradition. My college at OSU was a liberal arts program, so I was able to experience first-hand the impact of an education that intentionally has students engage with a wide breadth of study. Denison's commitment to educating the future change-makers and promoting civic engagement in local, national, and international communities excites me and allows me to continually grow in my role of supporting students.
While I've worked closely with LGBTQ+ offices, international student services, and student conduct offices, the residence halls always draw me back in! As a first-generation college student, I arrived at a massive campus with little direction and an overwhelming number of options. It was through my residential community that a big campus was made to feel small, and I eagerly applied to be a Resident Advisor. Through building relationships with my residents, educating outside the classroom via programs and events, and assisting students in times of crisis, I found my passion for student affairs. Because of this formative experience in undergrad, I've cultivated a career focused on building communities where everyone can fully show up as their authentic self. I am particularly interested in residence halls as a space for allyship development and learning about equity, diversity, and inclusion.
Degree(s)
M.Ed. in College Student Affairs Administration from the University of Georgia; B.A. in International Studies and Sexuality Studies from The Ohio State University