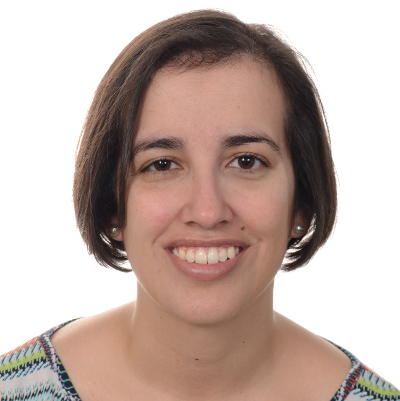 Nausica
Marcos Miguel
Biography
The main focus on my research is to facilitate language learning, in particular, instructional practices and learning processes relative to learning morphology and vocabulary in the second language classroom. For me, integrating research with teaching practices is fundamental. For example, given our current knowledge about the significance of vocabulary depth, I aim for working on different areas of lexical knowledge in my classroom. Reciprocally, these teaching experiences inform my research. Knowing how decisive language textbooks are for instruction, I am further exploring their role and influence. 
My university career started at the Universidad Complutense de Madrid where I pursued undergraduate studies in German Philology. My enthusiasm for language learning and teaching led me to complete my doctoral studies in Hispanic Linguistics and Second Language Acquisition at the University of Pittsburgh.
Degree(s)
PhD Hispanic Linguistics (with focus on Second Language Acquisition), University of Pittsburgh, PA (2013); MA Hispanic Linguistics and TESOL certificate, University of Pittsburgh, PA (2010); B.A. (licenciatura) in German Philology, Universidad Complutense de Madrid, Spain (2006)
Learning & Teaching
Academic Positions
2015-present       Assistant Professor of Spanish
                                           Department of Modern Languages, Denison University, OH
2014-2015            Lecturer
    Language Center, Universidad Europea de Madrid, Madrid, Spain
2013-2014            Visiting Lecturer/Language Coordinator
                                          Department of Hispanic Languages and Literatures
                                          University of Pittsburgh, PA
Works
Publications
Peer-Reviewed Publications
Marcos Miguel, N. (2015). Textbook consumption in the classroom: Analyzing classroom corpora. Current Work in Corpus Linguistics: Working with Traditionally- conceived Corpora and Beyond. Selected Papers from the 7th International Conference on Corpus Linguistics (CILC2015). Procedia-Social and Behavioral Sciences, 198, 309-319. 
Marcos Miguel, N. (2012). Grapho-morphological awareness in L2 Spanish: How do L2learners use this metalinguistic skill? Language Awareness, 21(1-2), 195-211.
Other Publications
Peters, M.J., Calzas Hernández, M., Jara Maroto, C., Díaz Garrido, A.I., Fernández Chaves, I., López Lago, M. Á., Marcos Miguel, N., & Rivas Reyes, M. (2015). Teachers' perspectives on flipping the language classroom: More than creating materials. Proceedings of the XII Jornadas de Innovación Universitaria, Educar para transformar: Aprendizaje Experiencial, 141-149.
Edington, C., Henery, A., Marcos Miguel, N., Martin, K., Miller, R., Philips, A., Tuninetti, A Walter, D.(Eds.). (2014). Selected Proceedings of the 2012 Second Language Research Forum: SLA in Many Contexts. Somerville: Cascadilla Press.
Book Reviews
Marcos Miguel, N. (2015, July 19). [Review of the book Grammatikunterricht zwischen Linguistik und Didaktik. DaF/DaZ lernen und lehren im Spannungsfeld von Sprachwissenschaft, empirischer Unterrichtsforschung und Vermittlungskonzepten, by S. Dengscherz, M. Businger & J. Taraskina]. LINGUIST List 26.3429