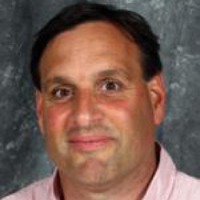 Mike
Caravana
Assistant Professor
Head Men's Lacrosse Coach
Biography
Michael Caravana has been the head men's lacrosse coach at Denison on two separate occasions. He began at Denison in 1990 and coached the team until 2005.  He would return three years later and resume his post.  Under Caravana's direction Denison men's lacrosse has become one of the elite programs in all of NCAA Division III. A 1983 graduate of the University of Virginia, Caravana was a four-time All-American attackman for the Cavaliers. He earned a bachelor's degree in education and was a captain during his senior season. Caravana led Virginia in scoring three times and in assists all four seasons.
Following graduation, Caravana spent two seasons as an assistant coach at Brown University, then returned to Virgina., where he served as assistant head coach under Jim "Ace" Adams before accepting the head coaching position at Denison in the fall of 1990. In 1998, Caravana earned his master's degree in sport management from the United States Sports Academy. Caravana ranks second in all-time victories at Denison, trailing only his predecessor, Ferris "Tommy" Thomsen, Jr., who guided DU to 255 wins over the course of 25 seasons (1966-1990). In 1994 he was named the United States Intercollegiate Lacrosse Association's Division III Coach of the Year. He has also been the recipient of the NCAC Coach of the Year award on multiple occasions.  In 2003 he began a four-year commitment as the assistant coach for the United States lacrosse national team which earned a silver medal at the 2006 International Lacrosse Federation World Championships.
He is a member of the Charlottesville Chapter Lacrosse Hall of Fame, the Ohio Lacrosse Foundation Hall of Fame and the Long Island Metro Chapter Lacrosse Hall of Fame.
Degree(s)
B.S., University of Virginia; M.S.F., U.S. Sports Academy