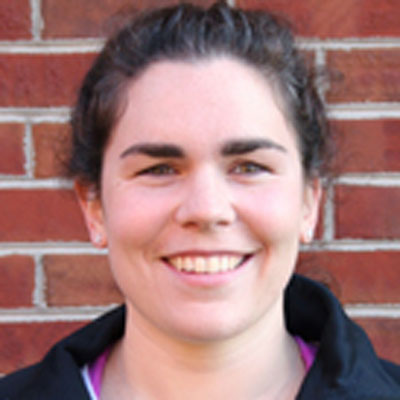 Maddie
Coleman
Assistant Women's Lacrosse Coach
Biography
Maddie Coleman begins his first season as the assistant women's lacrosse coach at Denison in 2013-14.
Coleman comes to Granville from Glenalmond College in Perth, Scotland where she spent the last year as a girls lacrosse coach and sports assistant after a four-year playing career at the perennial powerhouse Gettysburg College.
During her time at Glenalmond, Coleman was responsible for coaching lacrosse throughout the fall and winter terms, while also working for the athletic department.  Her responsibilities included preparing practice and travel plans, and teaching physical education classes. In addition, Coleman was the assistant lacrosse coach for the U19 Scotland National team while touring in Canada during the 2013 FIL Women's Lacrosse World Cup.
While at Gettysburg, Coleman started 37 of 40 games in goal over her final two seasons with the Bullets. In 2011, she finished 4th in the nation with a .534 save percentage and 10th in goals-against average.   The following year, Coleman's .534 save percentage ranked 10th in the country, while her GAA was 11th-best in Division III.  She was a two-time first-team Centennial Conference selection and a two-time All-Metro Region honoree.  As a tri-captain in 2012, Coleman earned IWCLA All-American status after helping the Bullets capture the Centennial Conference Championship.  Coleman was the starting goalie on Gettysburg's first Division III Women's Lacrosse National Championship team in 2011. She was also named to the NCAA All-tournament Team that year.
A native of Lexington, Va., Coleman graduated in May of 2012 with a bachelor of arts in political science and minor in health science.
Degree(s)
BA. Gettysburg College, MEd. Virginia Commonwealth University