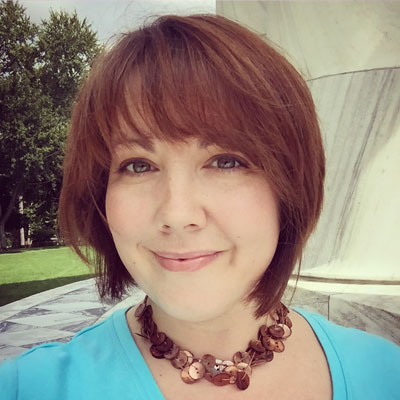 Kimberly
Creasap
Biography
As Director of the Office of Gender & Sexuality my job is to provide leadership in the areas of gender and sexuality for the campus community, support student leadership in these areas, and create programs and events that promote student learning and a healthy campus climate. My vision for the Office of Gender & Sexuality is that it will be a vehicle for collaboration and community-building across campus and a place bustling with activity and energy.
As a sociologist, I love data, so it shouldn't be any surprise that my vision for the Office of Gender & Sexuality is shaped by research. My most recent research focuses on women students' activism around racism, sexual violence, and "safe space" debates on campuses. Co-curricular programs, student-led initiatives, community- and relationship-building are important to making students feel like campus is their "home away from home." This is particularly important for first generation and low-income students who cannot afford to go home as often as their middle-class counterparts.
My research on women students' activism informs my work as Director of Gender & Sexuality by making me attentive to how gender and sexuality intersect with race and social class in ways that are specific to the lives of students at residential liberal arts colleges. In addition to broad programming for women, gender non-conforming, and LGBT students, I'm eager to tailor programming that speaks specifically to Black, Latinx, first generation, and international students, among other groups, in collaboration with students, staff, and faculty partners.
Before coming to Denison, I was a faculty member in Sociology and Women's & Gender Studies at Wake Forest University, Colgate University, and the University of Pittsburgh, where I taught courses on gender, sexuality, social movements, and culture. Mentoring and supporting students was my favorite part of my job as a professor, so I'm excited that my new role will allow me to continue that work with Denison students.
I'm originally from Marion, Ohio and I'm delighted to call Central Ohio home again. Outside work, I like to spend time with my family, check out new eateries and craft breweries, kayak, travel and hike with my rescue dog, Annie.
Degree(s)
B.A., Bowling Green State University; M.A., Eastern Michigan University; Ph.D., University of Pittsburgh
Works
Publications
Creasap, Kimberly. 2016. "Finding the Movement: The Geographies of Social Movement Scenes" International Journal of Sociology and Social Policy, 36 (11/12).
Creasap, Kimberly. 2014. "Zine-Making as Feminist Pedagogy." Feminist Teacher. 24(3): 155-168.
Creasap, Kimberly. 2013. "Punk Politics." Contexts, 12 (1): 4
Creasap, Kimberly. 2012. "Social Movement Scenes: Place-Based Politics and Everyday Resistance." Sociology Compass, 6 (2): 182-191.
Blee, Kathleen M. and Kimberly Creasap. 2011. "Conservative and Right-Wing Movements." Annual Review of Sociology, 36 (1): 269-286.