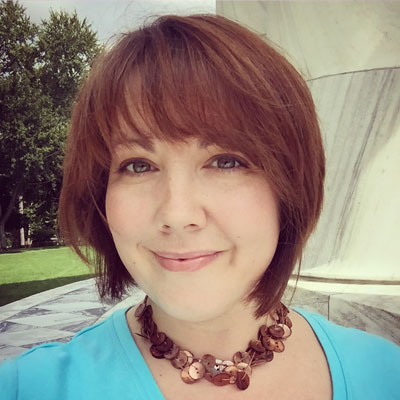 Kimberly
Creasap
Biography
Dr. Kimberly Creasap is a sociologist and Director of the Office of Gender & Sexuality. In addition to gender and sexuality, her areas of expertise include social movements, space and place, and culture. As Director of the Office of Gender & Sexuality, Dr. Creasap works as a thought partner with students, faculty, and staff to ensure processes and policies that are equitable for students of all sexual orientations and gender identities create programs that promote student learning.
The thread that runs through Dr. Creasap's work is creating more participatory social institutions. As a researcher, she has studied how urban social movements create opportunities for local residents to have a voice in the processes of neighborhood change. Her current research project, "Small Town Pride," looks at how LBGTQ+ Pride movements participate in the local political system and "queer" public space in small Midwestern towns.
Prior to working at Denison, she was a faculty member in Sociology and Women's & Gender Studies at Wake Forest University, Colgate University, and the University of Pittsburgh, where she taught courses on gender, sexuality, social movements, urban studies, and culture.
Outside work, Dr. Creasap likes to spend time with her family (which includes her rescue dog, Annie), read, travel, kayak, and explore new restaurants and craft breweries.
Degree(s)
B.A., Bowling Green State University; M.A., Eastern Michigan University; Ph.D., University of Pittsburgh
Works
Publications
Creasap, Kimberly. 2020. "'Building Future Politics': Projectivity and Prefiguration in a Swedish Social Center." Social Movement Studies. 19(1): 1-17.
Creasap, Kimberly. 2016. "Finding the Movement: The Geographies of Social Movement Scenes" International Journal of Sociology and Social Policy, 36 (11/12).
Creasap, Kimberly. 2014. "Zine-Making as Feminist Pedagogy." Feminist Teacher. 24(3): 155-168.
Creasap, Kimberly. 2013. "Punk Politics." Contexts, 12 (1): 4
Creasap, Kimberly. 2012. "Social Movement Scenes: Place-Based Politics and Everyday Resistance." Sociology Compass, 6 (2): 182-191.
Blee, Kathleen M. and Kimberly Creasap. 2011. "Conservative and Right-Wing Movements." Annual Review of Sociology, 36 (1): 269-286.