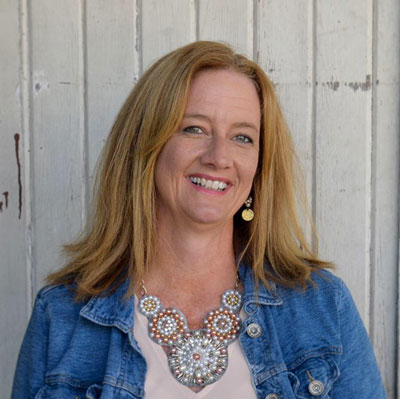 Kerry Shea
Penland
Biography
I joined the Denison Student Development team in November 2017. My professional background has been all about start-ups and empowering others. After completing my MBA, I joined my husband in a cross-country journey that saw us settle in the Bay Area near the start of the tech boom. There I got my first taste of working in a start-up environment. When we were expecting our first child we moved back East eventually settling in the DC suburbs. For ten years I pursued various opportunities ranging from non-profit work to partnering with for-profit software startups.
After moving our family to North Carolina, I decided to take advantage of my experiences by starting my own company, All'asta, a lifestyle brand that provided business opportunities through a social forum centered around in-home auctions of items and specially curated collections from artists and craftspeople around the world. All'asta started with two full-time employees in rented warehouse space. Understanding that we needed access to more human and capital resources we moved All'asta to Columbus in 2012 and eventually grew the company well beyond early expectations.
Recently I directed my attention to my local Licking County community. After seeing a huge need for recovery housing in response to the overwhelming drug epidemic, I started Whole Living Recovery which obtained 501c3 status in the summer of 2017. Whole Living Recovery provides safe housing for women in early recovery.
Following my passions wherever they may lead has led to a fulfilling professional life. I'm excited to use my ability to be effective and creative as an entrepreneur and my connections with local business owners to help Denison students bring their dreams to life.
Degree(s)
B.B.A., M.S.B.A., East Carolina University