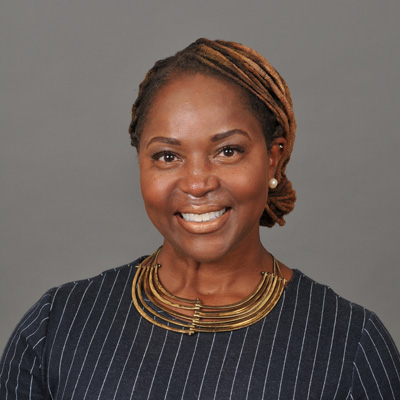 Karen
Powell Sears
Biography
I am a quantitative sociologist with research concentrations in social psychology, educational achievement and health disparities.  I value a mixed methods approach, as ethnographies uniquely reveal the nuanced experiences within a population. My work stems from the desire to understand the processes through which social constructs such as race, ethnicity, social class, gender, and sexuality help to shape human experiences.  My teaching professional and personal background experience in Jamaica, West Indies allows me to investigate these issues within a United States and Caribbean context.
Research
Details
My dissertation research explores several contextual and social psychological factors related to achievement among middle class high school students. I examine student perceptions of active academic stereotypes and their impact on self concept, attitudes and behavior. The research provides a unique insight into psychological and educational consequences of school based inequality. It also reveals interesting relationships between student motivation, coping mechanisms, and other factors which promote academic and personal resilience.
I have also done research to understand the ways that social background factors can shape health service experiences and contribute to health disparities. Much of this work involves examining the dynamics of communication between patients and health providers. In a recent study I investigated the relationship between patient assessments of physician trustworthiness, and patterns of follow up care after a health service visit. Based upon my research and experience as a health equity consultant I have published recommendations aimed at improving physician cultural competency through education.
Currently, I am involved in two research projects. The first is a quantitative analysis of the role that trusting the physician plays in promoting patient adherence and positive health behaviors. The second is a mixed methods study investigating diverse LGBT (lesbian, gay, bisexual, and transgender) individuals' health related attitudes, behaviors and experiences with providers. This work will be useful for improving education and training for health providers, and enable more effective advocacy for traditionally under-served populations.
Works
Publications
Recent publications
Improving cultural competence education: the utility of an intersectional framework. Powell Sears, Karen. Medical Education vol. 46 issue 6 June 2012. p. 545-551
The Impact of Different Types of Intimate Partner Violence on the Mental and Physical Health of Women in Different Ethnic Groups. Lacey, Krim K.; McPherson, Melnee Dilworth; Samuel, Preethy S.; Powell Sears, Karen; Head, Doreen. Journal of Interpersonal Violence vol. 28 issue 2 January 2013. p. 359-385