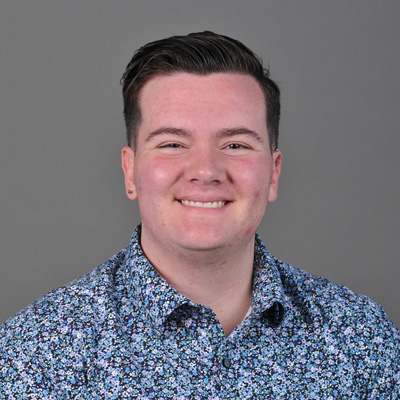 Jordan Ashton
Smoot
Biography
As a Central Ohio-native, I grew up in Columbus and I graduated from The Ohio State University in May of 2019 with a B.A. in Political Science as well as minors in Leadership Studies, History, and Environment, Economy, Development, and Sustainability. While at Ohio State, I spent a majority of my time outside of academic pursuits working as a Resident Advisor, facilitating leadership development and team building workshops, and running a student organization that centered supporting and creating space for transgender, nonbinary, and gender nonconforming students.
I am excited to continue working with students in a higher education environment as I develop as a young professional. This year I am working with our upperclassmen communities on East Quad in Beaver, Sawyer, and Shepardson Halls. I will also be working as a liason to the Austin E. Knowlton Center for Career Exploration to help students discover the type of life they want to lead on and beyond the Hill.
Feel free to stop by my office on the Garden Level of Huffman Hall (next to the Huffman Service Center) or join me for coffee/lunch in Slayter. I look forward to learning more about you and what brought you to Denison.
Degree(s)
B.A. Political Science