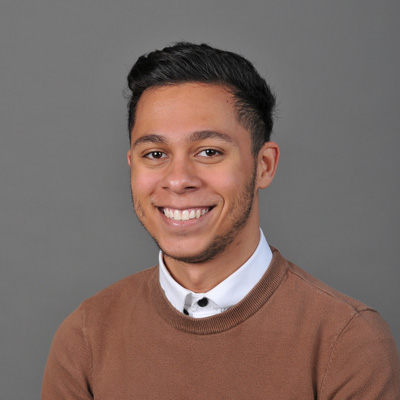 Jeremy Torres

'18
Biography
I am Denison alumnus of the class of 2018. At Denison, I spent 2 years on staff as a Community Advisor with Residential Communities. I became a Community Coordinator in 2018 for Residential Communities. Having worked with students in different organizations and in residence halls, I grew my passion for helping and supporting students as they navigate college. I want the values and mentoring I received while as a student at Denison to reflect in the work I do as aid in helping students develop.
Having attended Denison, I understand the importance of mentoring and community involvement as they are the core to success at Denison. My hope is to provide residents with tools to help expand their minds, expand their interaction with groups of different gender, sexuality, race and class to name a few to build authentic relationships that center around empathy and support for one another.
I work with First-Years in Curtis West, Curtis East, and Smith, and I enjoy helping students in First-Year Communities find their passions and aid them in turning any failures they might have into success.
Degree(s)
B.A., Political Science, Certificate Queer Studies
Other
Honors & Awards
QUEST AWARD: Writing award that recognizes outstanding student writing in the discipline of Queer Studies. The awards are sponsored by John Tindale, Denison Alumnus '72, a former English major.