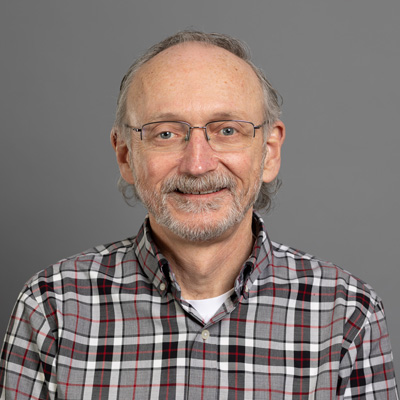 Jim
Ables
Director of Human Resources, Operations, and Systems
Biography
Though I joined Denison in 1995, I've been in the Human Resources field since August of 1988. I enjoy working at Denison. The people here are fun to partner with — they see their contributions as vital to the entire campus. It's also challenging. Change is a constant and it makes the work engaging.
I relish the opportunity to solve problems, especially when they involve collaborating with smart and motivated people. The service aspect of HR is important to me as well. I strive to make each day a bit better for employees however I can.
People are the foundation of any organization but especially at Denison. Supporting all our employees in being their best is critically important for Denison to achieve its goals. To be a part of this effort is rewarding, whether through workplace relations, operations management, or data/systems management.
When I'm off The Hill, I enjoy walking, hiking, meditating, reading fiction, pursuing the perfect craft beer, and spending time with family and friends.
Degree(s)
B.A., Buffalo State College; M.A., The University of Akron