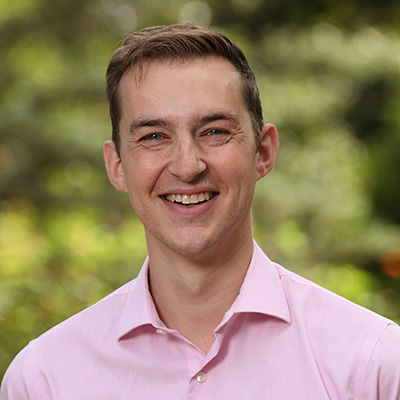 Jack
Wheeler
Associate Director of Student Wellness
Biography
Jack Wheeler has been a licensed clinical social worker since 2008 and he has practiced in Denison's counseling center since 2018. At Denison, Jack provides ongoing individual counseling, crisis walk-in appointments, case management, and group therapy facilitation. Jack also engages the Denison community by advising student clubs and singing in the community choir.
Jack identifies as an environmental social worker, meaning that he believes that communities, individuals, and environments rely on one another for health and wellbeing. Guided by this perspective, Jack has introduced ecotherapy and adventure therapy to Denison and he works to promote healthy living environments for inside and outside of the counseling office. Jack believes that systematic health is achieved by upholding the social worker's professional values of service, social justice, dignity and worth of all people, respecting relationships, competence, and integrity.
Clinically, Jack relies on a holistic perspective by reinforcing the beliefs, emotions, relationships, cultures, values, and environments that promote each student's health and wellbeing. Jack is trained in many evidence-based approaches which include trauma-informed care, person-centered therapy, positive psychology, cognitive behavioral therapy, solution focused therapy, acceptance commitment therapy, telehealth, and motivational interviewing. Jack has also been trained to support specific student groups, including LGBTQ+ students, students of color, international students, and survivors of trauma.
In his free time, Jack enjoys hiking in the woods, talking to strangers, protesting injustice, playing board games, and watching drag shows. If you see him on campus, ask Jack about his favorite tree. He will be impressed that you read this entire bio and he will have something to give you.
Degree(s)
BS Bethany College, MSW and ABD The Ohio State University