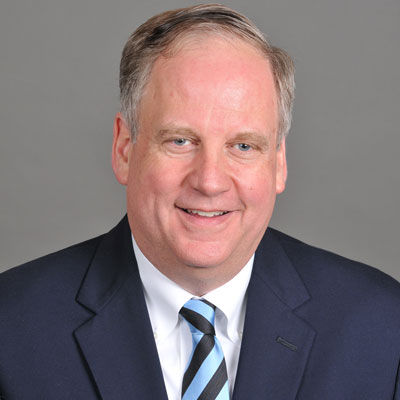 Hank
Malin
Assistant Vice President, Executive Director
Biography
Henry "Hank" Malin began his role as assistant vice president and executive director of the Knowlton Center for Career Exploration at Denison on June 1, 2017. He is a former vice president of human resources with General Mills, a global food company headquartered in Minneapolis.
Malin arrived at Denison with 20 years of experience as a business leader in human resources at General Mills, most recently as vice president of human resources for corporate functions. At General Mills, Malin was tasked with recruiting, training and retaining thousands of employees, among other duties. During his work there, he developed a deep understanding of the needs of employers and how to match and augment the skills of new and current employees to better fit their work. He has recruited on nearly 20 undergraduate and graduate campuses and has developed a broad array of contacts in the business world, at nonprofits and on college campuses.
Prior to his career at General Mills, Malin was the director of admissions at the Tuck School of Business at Dartmouth, and an educator at the middle school and high school level. As the parent of a Denison graduate, he possesses an insider's perspective of the college and of the superior value that Denison's brand of the liberal arts offers its students, as well as its application to the professions.
Malin holds a bachelor of arts in history from Dartmouth College, and master of educational administration from Harvard University, and he has completed course work in business programs from the University of Michigan and the University of St. Thomas. He is a past board member of the Teach for America Twin Cities Regional Advisory Board, and the General Mills Credit Union, where he also served as chair of the compensation committee.
Degree(s)
B.A., Dartmouth College, and Ed.M., Harvard University