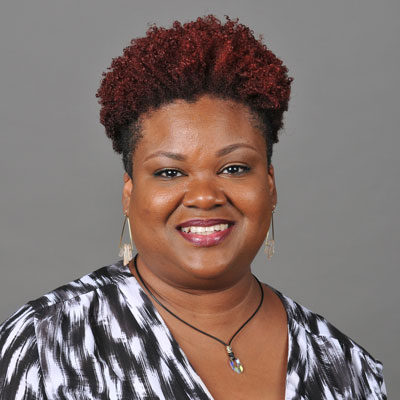 Erika
Jefferson Rivers
Assistant Director of Conflict Resolution
Biography
"I love conflict," said no one ever. Conflict can be confusing and right down scary for most people and yet I happen to LOVE conflict resolution education and problem solving. My greatest passion is helping people work through difficult relationship situations via education and training in conflict resolution skills or by serving as a 3rd party in a particular problem-solving process, such as mediation.
I was introduced to the mediation process as a participant and I quickly realized that the process spoke to my core beliefs of peace, harmony and self-determination but I was not very good and managing my own conflicts. This led me to pursue degrees in communication management and conflict management, and my life and relationships have been exponentially better since! Professionally I taught conflict resolution skills for seven years as an adjunct professor at Cuyahoga Community College and also served as a mediator with the Cleveland Housing Court, both in Cleveland, Ohio where I was born and raised.
I am excited to bring my experience, talent and love for mediation and problem-solving to the Denison family. I, along with my team in the Office of Community Values and Conflict Resolution, hope to take some of the stigma out of conflict by helping our community understand that it is a natural part of our growth and teaching tools to "minimize the risks and maximize the benefits." Please don't hesitate to stop me as you see me out and about on campus and at events or just stop by the office in Huffman Hall. I'm always ready to lend a listening ear and to help coach you to a healthier understanding of conflict. I also love singing and dancing so if I break out in a random song and dance feel free to join in!
Degree(s)
B.A. Communication Management, Cleveland State University; M.S. Conflict Management, Kennesaw State University