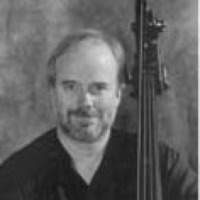 Doug
Richeson
Affiliated Studio Instructor - Acoustic and Electric Bass
Biography
Mr. Richeson lives near Columbus, Ohio.  He freelances Nationally and Internationally as a musician and teacher of Classical, Jazz and Contemporary Music on his instruments, the String Bass and Electric Bass.  He has recorded on several recordings, performing on Electric and String Bass. Performing in a variety of venues with many jazz greats, to name a few: Tony Bennett, Ralph Sharon, Count Basie Orchestra with Tony Bennett, Phil Collins Big Band with Quincy Jones, Gene Bertoncini, Bucky Pizzarelli, Frank Vignola, Jimmy Heath, Jack Jones, Sammy Nestico with the Cleveland Jazz Orchestra, Columbus Jazz Orchestra musical director Byron Stripling, Newark - Granville Symphony Orchestra with Musical Director Tim Weiss and many more.  Mr. Richeson was the Bass Instructor at Capital University, Conservatory of Music 1987-93.  Summer of 1999 and 2006 he was the Guest Jazz Bass Clinician at the American School of Double Bass.  He is currently teaching Classical and Jazz Bass at Denison University, School of Music.
Mr. Richeson in May of 1993 through July 1997 was the Bassist with the "Tony Bennett" organization.  Touring three hundred days a year in the States and Internationally.  Recording on three CD's, "Steppin Out", "M.T.V. Unplugged" and "Here's to the Ladies."  All were Grammy award winning recordings with Album of the year for "M.T.V. Unplugged."  Douglas has also recorded on "The Ralph Sharon Trio Swings the Sammy Cahn Songbook" with guest artist Gerry Mulligan, "Portrait of Harold" the Harold Arlen Songbook and "The Ralph Sharon Trio plays the Harry Warren Songbook."  Douglas has also recorded for Movie and Television sound tracks and has performed several times at the White House for the President of the United States.
After leaving Tony Bennett in July 1997, Douglas has continued to perform and record with great musicians.  The summers of 1996 and 1998, Mr. Richeson was on tour with the "Phil Collins Big Band" with guest vocalist Oleta Adams, saxophonists Gerald Albright, James Carter and pianist George Duke.  The twenty piece jazz big band toured the United States and Europe.  A live recording was made and released on the Atlantic label, "A Hot Night in Paris."  Douglas performs on string bass and electric bass for that tour.  The most recent recording is "February's Promise" by local pianist Mark Flugge. You can often hear Douglas performing in Columbus, Cincinnati and Cleveland, Ohio.  You can hear and see Douglas perform on youtube.com with many of these artists.