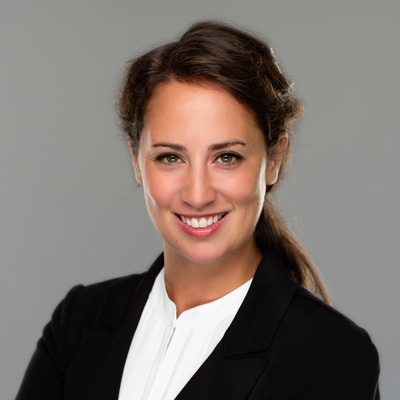 Chelsea
Gallo
Visiting Assistant Professor
Biography
Conductor Chelsea Gallo has been praised for her ability to, "lead the orchestra with grace and with fiery command" (Schubring). Most recently, Chelsea's European management is through Music Et Talent Arist's Agency where she is represented by Isabelle Raché-Chappellier. Gallo is currently engaged in a variety of capacities. Recently, Gallo was selected as a conducting fellow for the Dallas Opera for the 2020/2021 season. She holds an additional conducting fellowship through "Turn the Spotlight" out of New York City. Additionally, Gallo serves as a Staff Conductor for the Detroit Symphony Orchestra. She regularly assists some of the world's most prominent conductors and musicians. Recent and upcoming conducting engagements on behalf of the Detroit Symphony Orchestra include recording the music for Lincoln Motor Company (™) Aviator commercials, the Young Persons Concert in Orchestral Hall for November, Detroit community Leadership events, and further community engagement. In addition, Ms. Gallo is the newly appointed Music Director of the Detroit Community Orchestra through the Wu Family Academy.
Most recently, Chelsea was the Music Director of the University of Michigan Life Sciences Orchestra from 2017 – 2019 where she lead the orchestra in exciting programming including the Michigan premiere of Esa-Pekka Salonen's piece "Helix." In addition to symphonic performance, Chelsea has assisted famed opera coaches and conductors Kathleen Kelly and Martin Katz on productions of Benjamin Britten's A Midsummer Night's Dream, and Mozart's Le Nozze di Figaro. She gave the American premiere of Michael Gordon's Bassoon Concerto and directed Hartford Opera's 2017 production of Who Married Star Husbands by Shuying Li. A highly active advocate of new music, Chelsea conducted in Operation Opera: a festival for newly composed operas. While studying at the University of Michigan School of Music, she held the Helen Wu Graduate Fellowship in Conducting; and was a much sought-after collaborator within the University of Michigan, Chelsea has been invited to conduct for many student and faculty recitals. She studied conducting with conductor and educator Kenneth Kiesler and regularly attended the Medomak Conductors Retreat in earnest throughout her study.
Her recent conducting engagements include subscription concerts with the Zilina Philharmonic, Slovak Sinfonietta, Jan Albrecht Symphonic Ensemble, performances with Hartford Opera, the Prayner Konservatorium Symphony Orchestra, the Vienna Konservatorium Opera Orchestra, and a tenure as the assistant conductor for a production at the Volksoper in Vienna, Austria. In June of 2016, Chelsea became the first American and first woman to receive her Masters of Arts in Orchestral Conducting through the dual study program of the Vienna Konservatorium and Jan Albrecht Academy. Her primary teachers were Maksimilijan Cenčić and Leoš Svárovský. Further, she studied piano with Giorgi Latsabidze and violin with Barbara Gorzynska. Before graduating, Chelsea assisted and covered with the Brno Philharmonic in the Czech Republic. Upcoming performances include the Jackson Symphony, Detroit Pro Arte, and Orchestra Sono.
In addition to her position with the DSO, Chelsea is the music director of the Cosmos Chamber Orchestra, an orchestra devoted to uniting scientific and artistic communities. The past and future collaborations of this ensemble include work with organizations such as the National Aeronautics and Space Administration (NASA), Lockheed Martin, the National Institute of Aerospace (NIA) and the European Space Agency (ESA) amongst others. The orchestra's recording for the Orion ETF-1 Mission was launched from Kennedy and sent to space. The orchestra was also the official recorded Artistic Ensemble for the Hubble Space Telescope 25th Anniversary Celebrations.
Chelsea's hobbies include running half-marathons, yoga, archery, and playing chamber music with friends. Additionally, Chelsea plays professional softball in Austria for the Vienna Wanderers.
Degree(s)
University of Michigan, D.M.A.; Vienna Konservatorium, M.A.
Learning & Teaching
Courses
Women in Music: MUS 220 — Sections 01 / 02
Women in Music: MUS 320 — Sections 01 / 02
Denison Symphony Orchestra — MUSP 130-01