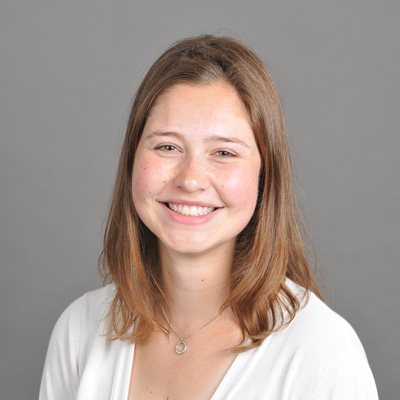 Charlotte Purnode

'19
Biography
Hometown: Granville, OH
Undergraduate major: Chemistry (Pre-med track, minor in Spanish)
Hobbies/activities: I enjoy being active, whether it's playing tennis, running, hiking, skiing or doing yoga! I also love to read, and I am a fan of Pinterest when it comes to planning out my next travel destination.
Fun fact: Both my parents are from Belgium, and I was raised in a French-speaking home!
Something I love about Denison: The relationships and collaborative atmosphere! Everyone on the hill has genuine interest in helping you accomplish your goals.
Advice to prospective students: Find balance in college! Along with studying hard, leave time to get involved in campus events/organizations and try something new. You'll be so glad you did!
Degree(s)
B.A. Denison University