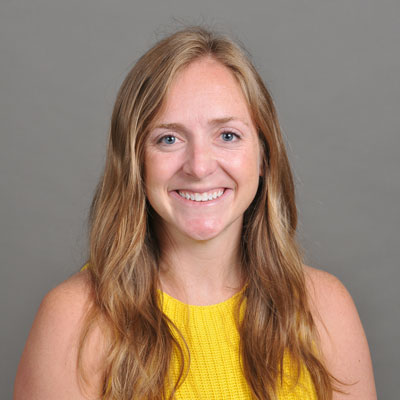 Blaine
Mannering
Senior Assistant Director of Admission
Campus Visit Coordinator
Biography
Hometown: Pendleton, IN
Undergraduate major: Communication
Hobbies/activities: I love being outdoors, going on vacation, reading, and coffee! My husband and I bought a "fixer upper," so we're constantly working on house projects and enjoy having our friends and family over.
Fun fact: I coached women's college soccer for two years during graduate school.
Something I love about Denison: There is something—oftentimes unexpected—for everyone, both academically and socially.
Advice to prospective students: It's okay for your wants and needs in a college to look different than those of others around you.
Degree(s)
B.A. (Hanover College), MBA (Heidelberg University)