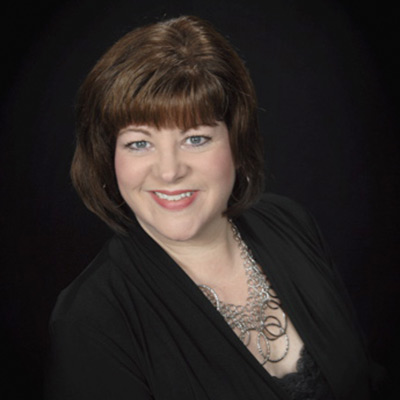 Belinda
Andrews-Smith
Biography
Dr. Belinda Andrews-Smith is the Coordinator of Vocal Studies and the director of Singer's Theatre Workshop for the Denison Music Department.
An accomplished classical singer, Dr. Smith has been a featured soloist in numerous performances of oratorios and operas including her favorites; The Queen of the Night (The Magic Flute), with OSU and OU opera theatre and The Queen of the Fairies (Iolanthe) with Opera Columbus.
Dr. Smith's research interests are intermingled with voice science and healthy vocal production in all singing styles. She is trained in both commercial and classical singing techniques including belt technique. Her musical theatre students have won awards for their singing every year for over ten years at the state level NATS competitions and former students are performing on and off Broadway, in regional theaters, and in National Broadway tours.
The ensemble Dr. Smith created at Denison, Singer's Theatre Workshop, has become an extension of her unique vocal pedagogy and classical training. This popular course takes the voice studio to the stage. Singer's Theatre Workshop has presented more than 30 musicals and operettas during Dr. Smith's directing career at Denison and her productions have become "standing room only" events on campus.
Degree(s)
B.M., Bowling Green State University; M.A., D.M.A., Ohio State University