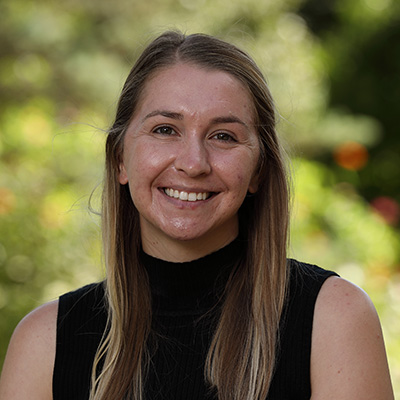 Alexandra
Sevastakis-Hall
M.A.Ed LPCC
Biography
My career path into college counseling was directed by memorable experiences as a student athlete and working as a college coach through my graduate work.
I pursued my undergraduate degree of Psychology with a focus on Addictions Counseling at Tiffin University while balancing the role of playing on the women's soccer team. I continued to work for my graduate degree in Clinical Counseling at Malone University while working as a graduate assistance for the women's soccer team. My passion for working with young adults was then solidified through interning at Malone's university counseling center and having the opportunity to support students through their individual experiences and provide empowerment to manage their stressors and concerns. Prior to working at Denison University, she worked three years for a community mental health agency in Canton, OH seeing clients ages of adolescence through adulthood suffering from mental health concerns, substance use concerns, and from diverse backgrounds; following working for a private practice in Columbus, OH focusing on working with university students and other adult populations.
I have worked with a variety of concerns that include but are not limited to adjustment concerns, substance use concerns, bipolar, depression, anxiety, trauma, anger management concerns, grief and loss. I am very passionate about helping others uncover their own personal power in their lives and taking steps to reaching short- and long-term goals for clients. I work primarily from a cognitive behavioral therapy standpoint but also utilizes dialectical behavior therapy, brief solution focused therapy, and person-centered therapy to fit my client's needs. I have gained additional training and knowledge on working with student athletes and addressing common concerns across this specific population. I hope to focus on building a strong and trusting relationship with clients and offering a safe and non-judgmental environment.
Degree(s)
B.A Psychology Tiffin University, Ma.Ed. Clinical Counseling Malone University