Meet the 2018-2019 RED Corps Fellows!
Student News
The RED (Research, Engagement & Design) Corps are a team of 12 students with a special mission — they take on projects to make a positive impact to the Denison campus.
RED Corps Fellows are focused on two major projects in Summer and Fall 2018: re-envisioning student wellness at Denison and re-imagining housing and residential communities.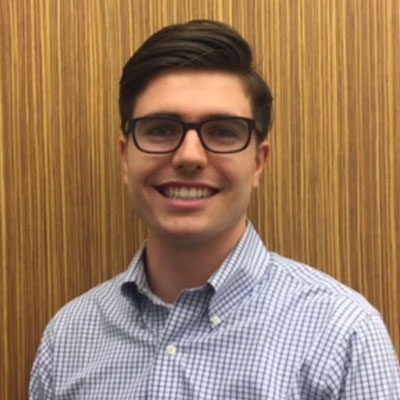 Ward Anderson '21
Major: Data Analytics
Involvement: RED Corps Fellow
My name is Ward Anderson, I am from Alexandria, Virginia, and I have also lived in Madrid, Spain. Fun fact: my name spelled backwards is "draW." I enjoy following sports, especially soccer, basketball, and hockey. Go Big Red!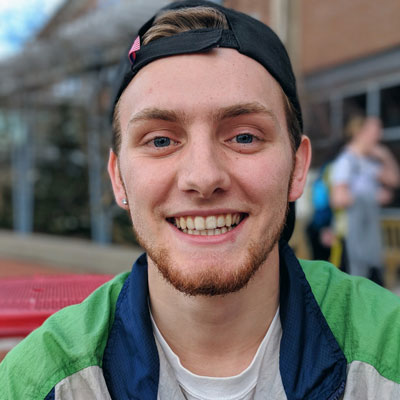 Andrew Boyle '19
Major: Political Science
Minor: Narrative Journalism Concentration
Involvement: Denison Sustained Dialogue, The Newark Hull House, RED Corps Fellow, Beta Theta Pi
Hello Denisonians! I'm Andrew Boyle. I make mozzarella cheese and I have a secret carrot patch in the Bio Reserve – I promise you I'll never budge. This year, I'm excited to be part of RED Corps. I'm bent to listen deeply enough to be changed and to lean into conversation especially when it's challenging to do so. It's my passion to research and create, and I'm dedicating my energy over the next year to reimagine our wellness and residential campus spaces for current and future Denisonians based on the insight students share with us.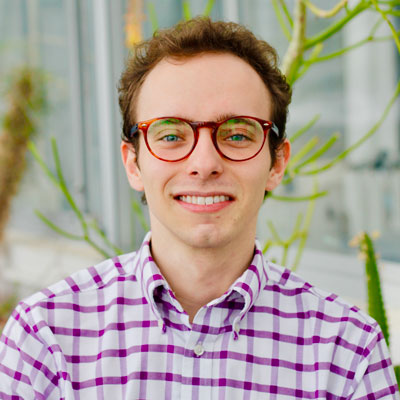 Ian Dooley '19
Major: Psychology
Involvement: University Council, University Conduct Board, Student Philanthropy Council, Senior Interviewer, and RED Corps Fellow
Hello everyone! My name is Ian Dooley and I am from Dresden, Ohio. Fun fact: I am a triplet. You can usually find me on campus spending time with friends, reading a book on the field facing Mitchell and Deeds Field, and talking with my fellow Denisonians. You will often find me listening to music (I listen to anything from The Talking Heads, Florence and The Machine, all the way to Enya). In my spare time I enjoy painting landscapes and portraits, cycling, working on my vintage 1968 Volkswagen Beetle, and enjoying the occasional movie. I am thrilled to be working as a RED Corps team fellow. If you ever have any ideas, suggestions, or just want to chat over coffee, please don't hesitate to email me or say stop by and say "hi."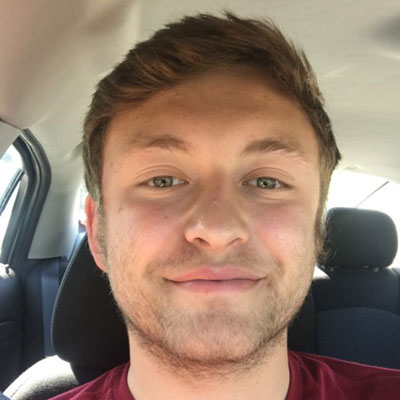 Brock Freeland '20
Major: Data Analytics
Minor: Anthropology and Sociology
Involvement: Club Volleyball Treasurer, RED Corps Fellow, Peer Mentor
Hey everybody. My name is Brock Freeland and I am from Marysville, Ohio. On campus you will usually find me hanging out with friends or studying at the library. No matter how busy I look, please come talk to me. I am always down to procrastinate. In my spare time I enjoy playing volleyball, watching YouTube videos, and debating literally any issue with my friends. I am very excited to work as a RED Corps fellow and have the opportunity to conduct research and engage the campus community. If you have any ideas, please don't be afraid to come talk to me about it.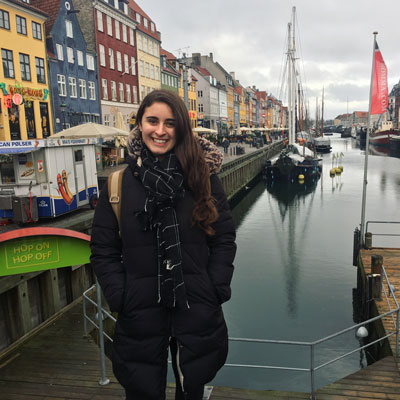 Morgan Hogenmiller '19
Major: Data Analytics
Minor: Communication
Involvement: Ladies' Night Out All-Female Cappella Group, Kappa Alpha Theta, Senior Interviewer, RED Corps Fellow
Hi, everyone. My name is Morgan, and I hope that if you see me on campus you will come say hi! I will probably be listening to Josh Groban because I'm his biggest fan, but I will always stop to talk! On a more serious note, I love meeting new Denisonians and I'm a verbal processor (chatty cathy) myself; so, I believe that it is always helpful to have someone to talk to about what's bothering you or what is going well. This year, our voices are going to help reconstruct new residential communities and a new wellness center for the near future of our community. So, even more reason to get a good conversation going. I can't wait to hear what you all have to say and to see how our campus will continue to evolve!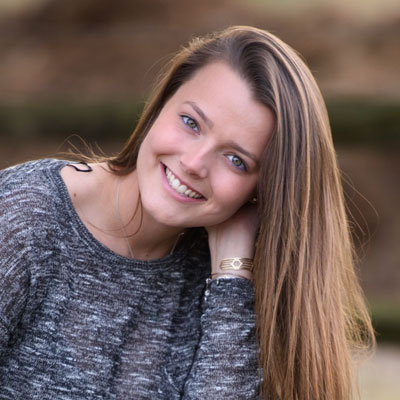 Sophie Hudson '21
Major: Communication
Minor: Studio Art
Involvement: RED Corps Fellow, Tri Delta
Hi, I'm Sophie Hudson, a sophomore from Cincinnati, Ohio. On any day of the year, whether it's 4 degrees or 80, I can be seen wearing shorts and crocs (sometimes even light up ones). I love traveling, being outdoors/any adventure, all watersports, and gold-toed men's dress socks. I have loved every moment so far up here on the Hill, and I'm so excited to be working with the other members of RED Corps!! Please come say hi!
Michelle Kabaira '21
Major: Chemistry (Pre-Engineering)
Involvement: African Students' Association Media Coordinator, Field Hockey, Leadership Fellow, Admissions Day Host, ARC Tutor, RED Corps Fellows
Hi, I'm Michelle and I'm from Harare, Zimbabwe. That is in Southern Africa. No, I don't speak African (that's not a language) and no I don't have a pet lion. I'm super chill but very frank. I love laughing, I'm a foodie and if you're ever looking for someone to go skydiving or bungee jumping with, let me know. I am excited to be a part of a team that is dedicated to making The Home on the Hill more of a home away from home, through the insight we'll collect from fellow students.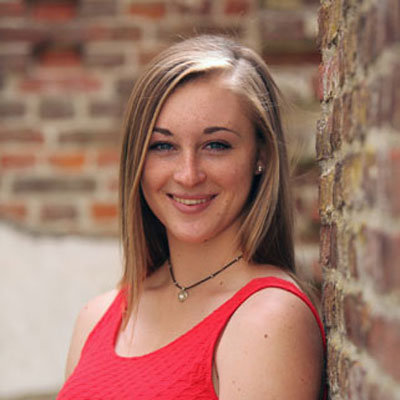 Bella Kohrs '21
Major: Biology and Spanish
Involvement: ARC Tutor, Admissions Host, Kappa Alpha Theta, RED Corps Fellow
Hi, I'm Bella and I'm from Tulsa, Oklahoma (no, I didn't ride a horse to school and yes, I have been asked that question). I love learning foreign languages, traveling, and sampling the local cuisine. I'm a total foodie so you can probably find me studying at River Road, walking to Snapshots, or pursuing Ohio's "Donut Trail." If anyone wants to sit down for coffee and talk about housing and wellness at Denison, I'm always down! I'm so excited to have the opportunity to get to know our community better and make our already happy hill a little grander through the research we'll engage in this year.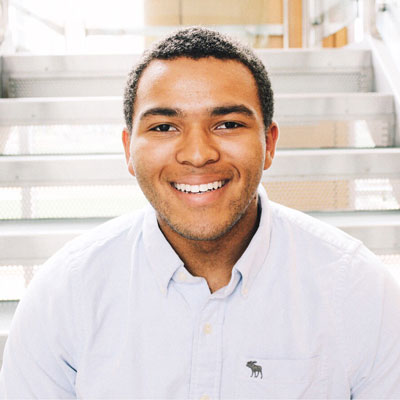 Matt Nowling '21
Majors: Political Science and Communication
Involvement: Denison Campus Governance Association- Class Senator, Denison Democrats, Admissions Tour Guide and RED Corps fellow
Hey, I'm Matt Nowling a sophomore from Columbus, Ohio. In my free time, I love watching random YouTube videos, organizing around issues that impact people's lives and eating tons of tacos. I'm passionate about learning about the things people care about, and then working hard to address them to the best of my ability. I'm excited to be part of a team that will listen and identify students' ideas regarding student wellness and residential life.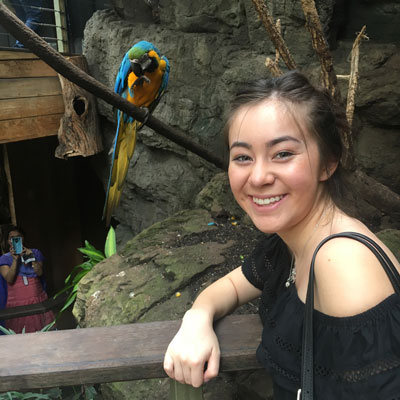 Maggie O'Neill-Dee '20
Major: Biology
Involvement: Tri-Delta, Tour Guide, ARC Tutor, Love Your Melon, RED Corps Fellow
Hi, I'm Maggie! I'm from Canada, your lovely neighbor to the North (and no we don't say "eh" in every sentence). At home I have 4 french bulldogs and am absolutely obsessed with them. I've had such an amazing time at Denison so far! I'm excited to engage YOU and get to know more people on the Hill!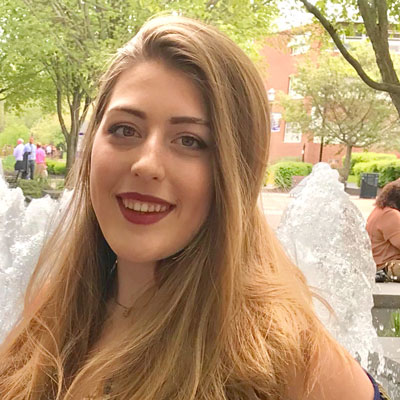 Mackenzie Smitley '19
Major: Psychology, Neuroscience Concentration
Minor: Biology
Involvement: DU Women's rugby Captain, Head Lifeguard at Trumbull aquatics, and RED Corps Fellow
I'm Mackenzie Smitley. I love learning about people but I also love ecology. I'm from southern Ohio where I have 4 dogs that I adore. I'm also captain for the women's rugby team, so if you want to join, hit me up! I'm committed to making Denison a better place and I want to hear what everyone has to say and I'm so excited to see what the future holds in store for the Denison students.