Entrepreneurs in Residence
Entrepreneurs-in-Residence are entrepreneurs, typically from the Columbus or Licking County communities, who serve as part of our Red Frame team for a residency of some period, sometimes a semester or a full academic year. These entrepreneurs are available to advise, coach and mentor students individually or in project teams. Entrepreneurs-in-Residence are excellent resources for bouncing ideas off of and for helping to navigate different processes and pathways of idea development. Entrepreneurs-in-residence are also available to talk with students about their own career path, background and to share advice for budding and aspiring entrepreneurs, as well as to connect student to networks of other entrepreneurs. In addition, they host workshops for students to build the mindset, skillsets, and knowledge of entrepreneurship.
To meet with an entrepreneur-in-residence, contact a member of the Red Frame team.
Current Entrepreneurs-in-Residence: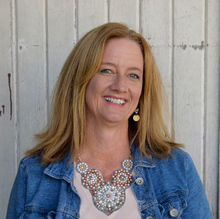 Kerry Shea
Entrepreneur-in-Residence
As an Entrepreneur-in-Residence, Kerry Shea works with students who are developing enterprising ideas or social innovations at Denison's Red Frame Lab. Kerry Shea has more than 10 years of entrepreneurial experience in both for-profit and non-profit arenas. In 2011, she developed and founded All'asta, a lifestyle brand that provided business opportunities through a social forum centered around in-home auctions of items and specially curated collections from artists and craftspeople around the world. Kerry Shea started Whole Living Recovery, a non-profit organization which provides community-based, safe housing for women in Licking county. She holds an MBA from East Carolina University and a BS in business administration, computer information systems.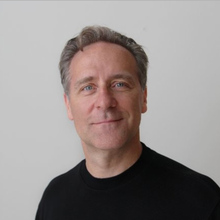 Robert Abbott
Entrepreneur-in-Residence
Senior Partner, Context Digital
As Entrepreneur-in-Residence, Robert provides 1-1 coaching with students and provides the Red Frame Advisory Team with thought leadership around design thinking and entrepreneurship workshops. Robert is a communication designer, digital experience strategist and entrepreneur. For more than 30 years he has been innovating brand and communication solutions for a range of respected U.S. and global clients, including John Deere, Jamaica Tourist Board, the Rock and Roll Hall of Fame, Bacardi Global Brands, Panasonic, Deutsche Bank, and the Smithsonian. His work has received numerous national and international awards. Robert founded his current digital agency, Context Digital, in 2014 and is currently launching DRVN, a startup focused on teen driving safety. Robert holds an MFA in Graphic Design from the Rhode Island School of Design and BS in Individual Studies from the University of Northern Iowa.
Spotlights