President's Speeches & Writings
Letter to Campus: Evolving U.S. Immigration Policies
January 30, 2017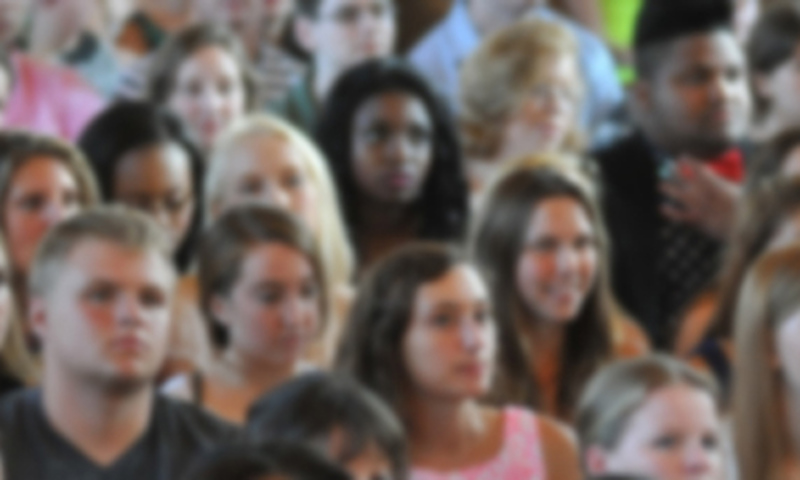 Dear Campus Community:
This message is on the long side, but we hope you'll read it. The topic, immigration policy in the U.S., has a profound impact on members of our campus community. Understanding the issues requires a degree of attention that our care for one another should prompt us to give.
An important issue in American politics at this moment is immigration. Along with a number of other subjects, the 2016 campaign season underscored the range of views held by Americans on whether U.S. immigration policy is a problem or not, and what the impact of our immigration practices is on the U.S. economy, culture, and social landscape. The contentious election outcome left these debates unresolved. The glaring lack of public consensus leads to continuing uncertainty and turmoil.
The immigration issues that are so divisive pose a challenge to us as a campus community. We urge every member of our community to rise to that challenge. A central part of a liberal arts education is acquiring the interest, knowledge, and the capacity to connect respectfully across differences, especially racial, ethnic and religious differences. A belief in diverse communities is a core value of this college, and our community has been strengthened and made more vibrant and relevant by the presence of international students, faculty and staff, many of whom have endured hardship of different kinds to be here.
Another core value is that we do the serious work of understanding and thinking critically about "the central issues of our time." Denison has a deep commitment to educating and preparing students to be able to thrive in a rapidly changing world. As autonomous thinkers, we all have a responsibility to investigate and understand what is going on in the world.
What are the immediate immigration issues?
Over the last few weeks, we have been focused heavily on immigration policy regarding undocumented students. We were attuned to the possible elimination of the Deferred Action for Childhood Arrivals (DACA) program, which since 2012 has enabled students without immigration status to attend college. We did a great deal of work over the winter break to determine how best to support undocumented students at Denison in uncertain conditions, and the steps we could and should take institutionally to facilitate their continued enrollment. A short document that reports our findings is available on MyDenison; please enter "DACA" in the search bar to learn more.
Last Friday afternoon, President Trump signed an Executive Order that suspends entry to the U.S. by all refugees for 120 days, bars refugees from Syria for an indefinite period, and largely prohibits entry to the U.S. by immigrants from seven predominantly Muslim nations. Reaction to the Executive Order has reflected the absence of consensus noted above, evidenced in protests across the U.S. A number of lawsuits have been filed and elements of the Order have been stayed by judicial action. The Trump administration has reversed at least one element of the order and may make further adjustments.
It seems likely, in light of both these reversals and legal challenges, that the coming days and weeks will be a time of more change.
The United States has historically been a place that values immigration and that respects the rule of law. Both of these commitments have made us stronger as a country. The Executive Order is troubling on both accounts. We also find the assumptions behind it very much in conflict with our values as a college.
What we know and what we are doing
First, we can share that Denison has no current students or faculty who hold visas from the seven nations identified (Iraq, Syria, Iran, Libya, Somalia, Sudan, and Yemen). That is to say, we have no students or faculty who should be immediately and directly affected by the ban associated with those nations of origin.
Second, we are working with our immigration attorneys to better understand the evolving situation facing permanent residents (also described as persons holding "green cards"). We have faculty who hold green cards, and others with whom Denison has been working to establish permanent residency. Again, provisions of the Executive Order related to such individuals have been in flux over the last two days, so we remain in close communication with legal counsel on behalf of these faculty and staff.
We are working to support those members of our community who are most directly impacted by the Executive Order. Further, together with other colleges and their leadership, we are advocating for immigration and visa policies that are in keeping with our values as a college. We believe the presence of international students, faculty and staff makes us a stronger college and allows us to provide a better education to every member of this community.
What we do not know
Many questions are unanswerable right now. Many begin with, "What if…?" We are conferring with our attorneys on a number of such questions, as well as with other colleges and universities about what advice and guidance to offer.
A common question is, "Could other countries be added to the seven already identified?" We think this is quite possible. We therefore urge any non-U.S. citizens and their families to the extent possible to refrain from traveling outside the United States until things become clearer.
This is a moment when we would encourage every member of this community to practice the empathy, respect, and ability to connect across difference that is central to the liberal arts. We encourage you, too, to immerse yourself in information about immigration policy and about the debates that are underway. We are at our best as Denisonians when we embrace these values and commitments, and when we do this work together as a community of learners who care about the world around us and who understand the importance of diverse and pluralistic communities. We are also at our best when we support each other as a community of Denisonians.

Adam Weinberg
Laurel Kennedy
Kim Coplin
A Denison Library Guide: Publications about Immigration Issues