Advice & Tips
I'm an unabashed word nerd. A recent highlight of my day was reading a short news article about a 2016 list of words that should be banished from the English language. This, of course, led me also to a 2016 list of the top ten words we should use more in the English language. Logophile that I am, this naturally led me to the OED, the Oxford English Dictionary.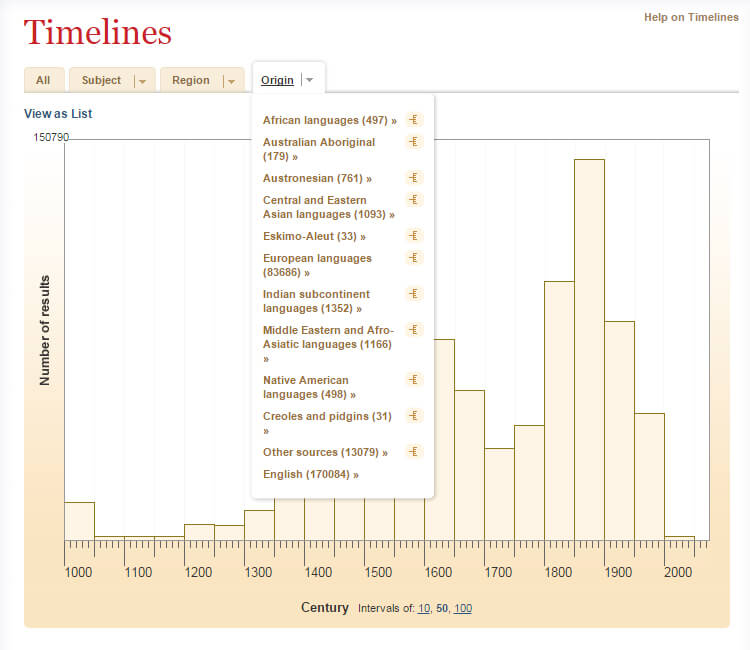 Many people think of library databases as containing only journal articles. In truth, there are many types of databases. Many do contain journal articles. Some contain books. Others contain primary resources, encyclopedias, videos, or data. Some, like the OED, contain words: A vast ocean of beautiful, glorious words and information about them. The OED is a historical dictionary and has long been considered the authority on the English language.

Each entry has an etymology, a history of the word's origin and how it came into the English language, in addition to the normal things one finds in a dictionary like pronunciations, forms, and meanings. There are even interactive timelines! Want to know which fifty year timespan added the most Native American words to the English language? Sort the timeline by "Origin" to find out.

I could spend hours in this database, and I have throughout my career. I think that makes it a sockdolager. If words aren't your thing, that's ok. We have 400+ databases available at Denison, so you can discover your own favorite!
Posted Date
Wednesday, February 17, 2016