Paul Rozin to Speak
Lectures & Discussions
Date
Wednesday, April 7, 2010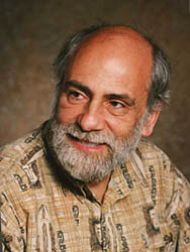 Food Intake and Food Choice: Enjoying eating and being healthy in the 21st century developed world. Thursday, April 8; 7:30PM; Slayter Auditorium.
Exploring the Landscape of Modern Academic Psychology. Friday, April 9; 4:30PM; Burton Morgan Lecture Hall.
Professor Rozin's research focuses on the biological, psychological, and cultural factors determining individuals' food choice. This includes studies of food attitudes and the function of pleasure in a number of cultures including the USA, France, India, and Japan; the role of relatively subtle environmental factors (such as portion size) on food intake, ambivalence to foods, especially meat and chocolate; attitudes and beliefs about the relationship between diet and health.
The presentations are part of the J.R. Kantor Memorial Lecture series in psychology. Both presentations are free and open to the public.
Posted Date
Wednesday, March 31, 2010