Fall 2014 Alumni Update
Alumni
Elizabeth Buller '13
Juris Doctorate Candidate, 2016
University of Cincinnati College of Law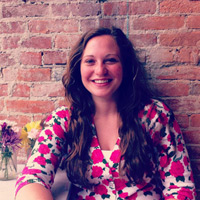 My involvement in Denison's French Department was exponentially rewarding and I'm continuing to reap the benefits more than a year later. After graduating in May of 2013, I began law school at the University of Cincinnati. Even during the admissions process, I learned that the board was highly impressed with my French major, claiming that it reflected eclectic interests and was just refreshingly unique. During my interview with the board, I spoke at length about how speaking a foreign language has impacted me, as well as my semester abroad in Nice. Here within the law school, I am taking courses dealing with both public and private international law, where we contrast the legal system in the United States from those in Europe. My grasp of French culture has truly impressed my instructors and given me a special insight on the material. In law school, where everyone is competing for some sort of advantage, I've found that my French major sparks interest and distinguishes me.
Heather Weinstock '13
J'ai reçu mon diplôme en 2013 et je trouve que j'utilise souvent le français. L'année après la fin de mes études, j'ai déménagé en France pendant 7 mois avec un programme qui s'appelle TAPIF (Teaching Assistant Program in France). C'était comme « study abroad » sauf que cette fois-ci, j'étais professeur avec un salaire et pas une étudiante. Actuellement, je travaille pour un orchestre, et malheureusement, je n'ai pas l'occasion de parler le français tous les jours. Pourtant, le chef d'orchestre est Suisse, alors parfois, il y a des petits projets ou une traduction à faire. Dans ma vie personnelle, j'utilise assez fréquemment le français. J'ai rejoint l'organisation appellée l'Alliance française, j'assiste à des groupes de conversation, et chaque fois que je rencontre quelqu'un d'autre qui parle le français, on devient des amis immédiatement. Je suis toujours passionnée par le français et j'essaie d'intégrer la culture française dans ma vie autant que possible. Un jour j'aimerais bien retourner en France à long terme.
Curtis Plowgian '06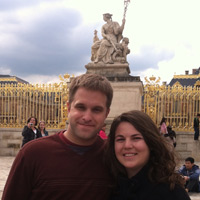 One might think, upon hearing that I am a veterinarian, that I haven't had much use for my French major since graduation, but this couldn't be further from the truth. While I haven't spoken much French in the last 5 years, my French major has been instrumental in my career success after Denison. Veterinary school is an extremely competitive venture, and I was accepted out-of-state in my first application cycle, over several applicants who had more animal experience than I did. I was able to accomplish this because the veterinary school that accepted me was looking to develop students and graduates with communication skills, and my background in language set me apart from other candidates. Once I graduated vet school and went out into practice, my studies of foreign language and culture continued to serve me well. In veterinary medicine, you can encounter many clients from very different socioeconomic and cultural backgrounds, with very different views about animals, and you need to be able to look past these differences and do what is best for the pet without passing judgment. Studying a foreign culture and studying abroad prepared me for this task by broadening my worldview and developing my communication and problem-solving skills (which is one of the broader goals of a liberal arts education). And all along the way, whenever I have needed a candid, personal letter of recommendation, I have had 3 professors in the French department with whom I have extensive one-on-one experience and whom I know I can count on to help me with my professional goals (French or otherwise). Finally, as I have pursued specialization in veterinary dermatology, I have been able to put my spoken French to use at national conferences, as two of the largest manufacturers of dermatology pharmaceuticals are French companies. If I had it to do all over again, I wouldn't change my major to any other — vive le Francais!
Amanda Chawansky '01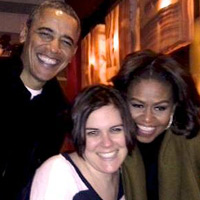 The best decision I made at Denison University was to major in French. The team of professors was exceptional, the small classroom setting was ideal and the university environment fostered in me a desire to learn new skills and challenge myself. I've had wonderful opportunities to use my French language skills post graduation. I interned for an international NGO in Geneva, Switzerland, I worked at a French high school in Biarritz, France and I've completed small and large translation projects for several organizations. My job is in sales and as the only French speaker at my company, I travel to Montreal once a year when we have a Canadian consumer event. These reasons, however practical, are not why majoring in French was the best choice I made at Denison. Studying French meant my mind was opened to literature, political theories, poetry and art that has proven critical to my personal development and made me a more well-rounded and better adjusted woman. As Dr. O'Keefe once told me, studying the humanities, you might become more human. He was right.
Cara Downs '10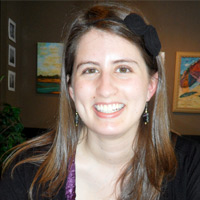 My French degree from Denison has played a significant role in my life post-Denison. As a high school French teacher in Salem, Oregon, I am constantly drawing on the French studies I received on the hill. I am confident in my language skills because I received such a solid foundation in the French program at Denison. Our professors challenged us and the emphasis was not on mere drilling or memorization; as students we really came to appreciate the language and culture and we left the hill knowing how to use the language in meaningful ways. It was my rich experience at Denison that has enabled me to bring a similar experience to my own students today.
Jeremy Kleven '14
Although I had originally intended to pursue a French Minor at Denison University, the faculty in the French Department inspired me to push my limits for a Major instead. I am very glad they did. The academic track towards achieving a French Major consisted of rigorous course work, elevated academic discipline and social engagement aimed at nourishing and developing the growing Francophile community on campus. I studied the grammar, the vocabulary and the culture of the French language in ways I had never imagined possible. I became an active member of the Modern Languages Department and helped to organize and participated in various French activities on campus including holiday dinners, the French conversation club and cinema outings. The French Department prepared me to test my skills and savoir-faire when I studied abroad in Nantes, France for a semester. Now with French being my third language, I have been given the opportunity to teach English at a local high school in Angers, France as an Assistant for the 2014-2015 school year. My French Major has allowed me to express myself in another language and has enabled me to pursue higher studies and careers abroad in a culture that I understand. After my time teaching in Angers, I plan to study for a Masters in International Relations in France, but have also considered applying for a paid, Translations internship within one of the European Union institutions. I hope to further enrich my education so I may work at a prestigious International Organization such as the United Nations, European Union or for a branch in the French Government. My French Major has helped me to enter and to further succeed in the competitive, international job market.
Halle Thompson '07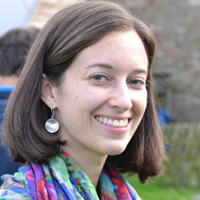 Studying French at Denison did an excellent job of preparing me not only to survive but to thrive in my daily life in France, where I've lived since graduating in 2007, working with a Christian organization for college students called Agapé France. Not only did my French classes at Denison give me a good grasp of the language, history, and literature, but they also helped me understand the invisible cultural norms that govern society and make the French "French". This understanding has proved invaluable for navigating life in France and building meaningful relationships with the people I meet. I will always be grateful for the education I received at Denison, and especially for the way the professors took the time to share their knowledge and invest in the lives of students outside of the classroom through fun and festive activities like Café français (discussion group), film nights, and French meals.