2017-2018 Departmental Fellows
Departmental Fellows
Senior Fellow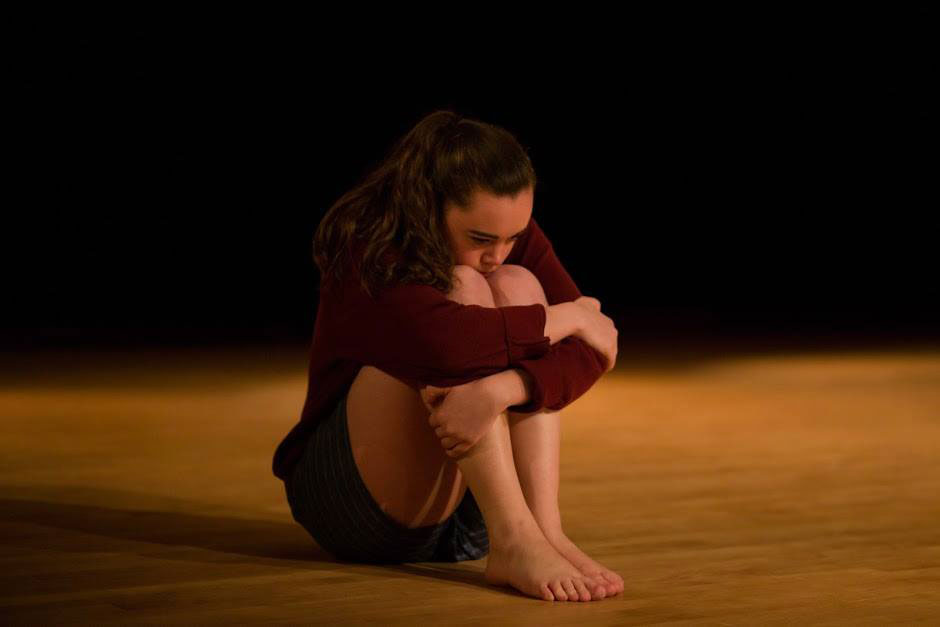 Emily Farrow '18
Dance and Computer Science Double Major
From Wayne, PA
African/Diasporan II
Modern/ Postmodern II/III
Text/Voice Composition
Somatics I
Seminar In Production
Introduction to Movement Analysis
Sri Lanka Travel Seminar 2015
Osborne Scholar 2017-2018
I was asked recently to describe my perfect day, and after thinking of several different scenarios, I realized that they all revolved around dance. Any day that I get to move and explore the sensation of dancing is a perfect day in my book, whether it be through a laughter-inducing dance team practice, an exhausting but rewarding movement class, or just five minutes to myself spent jumping around in my room.
My journey with dance started as an energetic four- year old in a toddler ballet class at my local YMCA. From there I joined a studio and spent the next 13 years taking classes in ballet, pointe, tap, contemporary, hip-hop, and jazz. Coming to Denison, I figured that I would just take a couple of dance classes and maybe audition for a show or two. This soon turned into a minor, and eventually a major. I found that I'm not done with dance, just as dance is not done with me. The classes and professors here at Denison have expanded my view of dance, introducing me not only to Modern and African dance, but also to a whole new way of thinking and speaking about it. The summer after my freshman year I was lucky enough to conduct research in dance and travel to Sri Lanka to perform and teach Modern, and last year I was honored to be a junior dance fellow. I'm excited to be a fellow again this year, and in the future I can't wait to see where my journey with dance takes me next.
---
Junior Fellows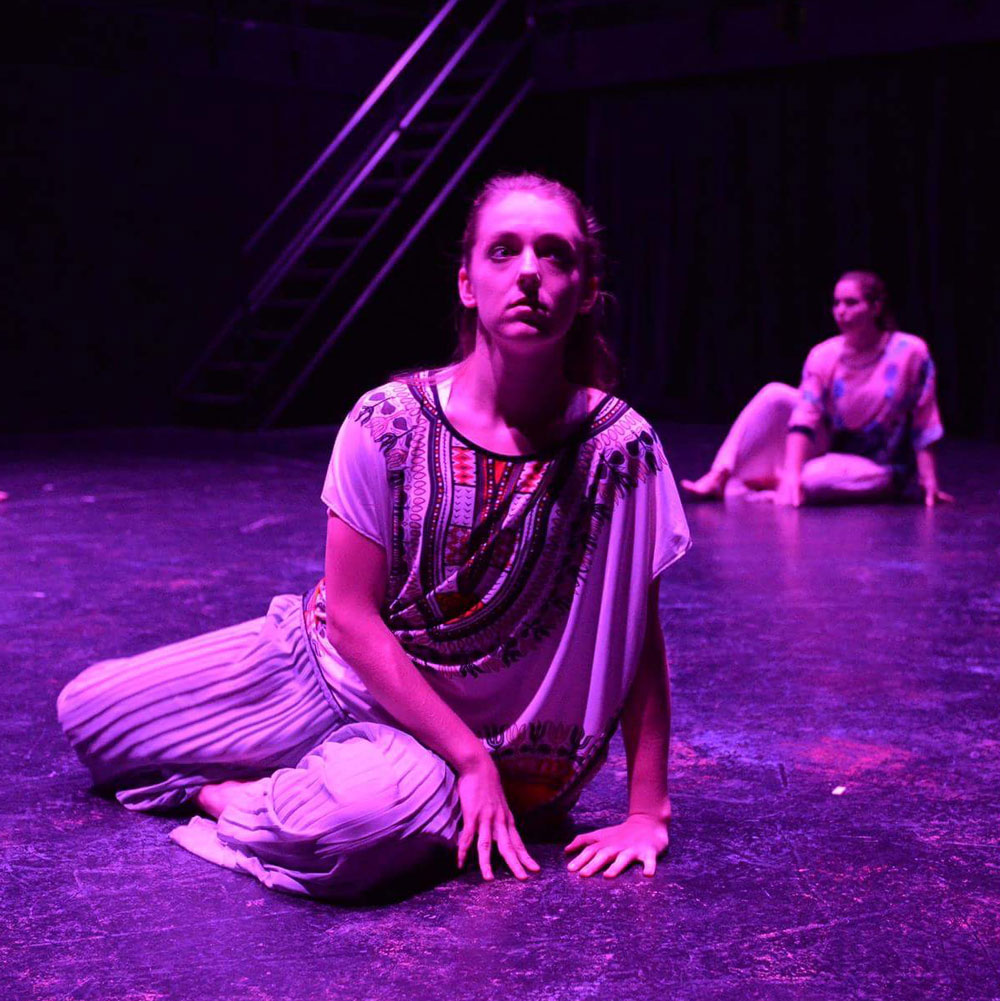 Bridget Ryan '19
Dance and International Studies Major
From Davis, IL
Vail Scholar 2017-2018
Sri Lanka Travel Seminar
African/Diasporan II
Text/Voice Based Composition
Seminar in Production
Modern/Post-Modern II
Modern/Post-Modern III
Introduction to Movement Analysis
Dance Appreciation
Prior to attending Denison, I danced competitively and trained in various styles - tap, jazz, hip hop, ballet, contemporary, and musical theater. I have always had a strong passion for dance, thus leading me to continue pursuing it in college. I completed my first year of school at the University of Wisconsin - Eau Claire, where I was first exposed to modern dance. This exposure increased my hunger and curiosity for more dance and for more movement, so I transferred to Denison to study it more intensely. Here at Denison, I have been able to take a wide variety of classes relating to dance, and my passion for dance has expanded far beyond performing.
Some of my previous experiences include taking class from the Milwaukee Ballet, doing a workshop with Pilobolus, performing reset work from Karen Stokes Dance Company, attending and performing at one of the American College Dance Association (ACDA) regional conferences in 2016, and participating in the Ohio Five Dance Work- shop in 2017.
Most recently, during the summer of 2017, I worked as a Performing Arts Administrative Intern for the Chicago Human Rhythm Project (CHRP), where I received hands-on experience in maintaining a non- profit dance organization that is centered around preserving, celebrat- ing, and educating about all forms of percussive dance, but especially tap dance.
The Dance Department at Denison has provided me with such an encouraging and supportive environment to explore and grow as an artist, researcher, and human. I am looking forward to continuing my bodily research over the next two years. I am thrilled and honored for the opportunity to share my enthusiasm for dance and to contribute to the dance community at Denison through my role as a Dance Fellow.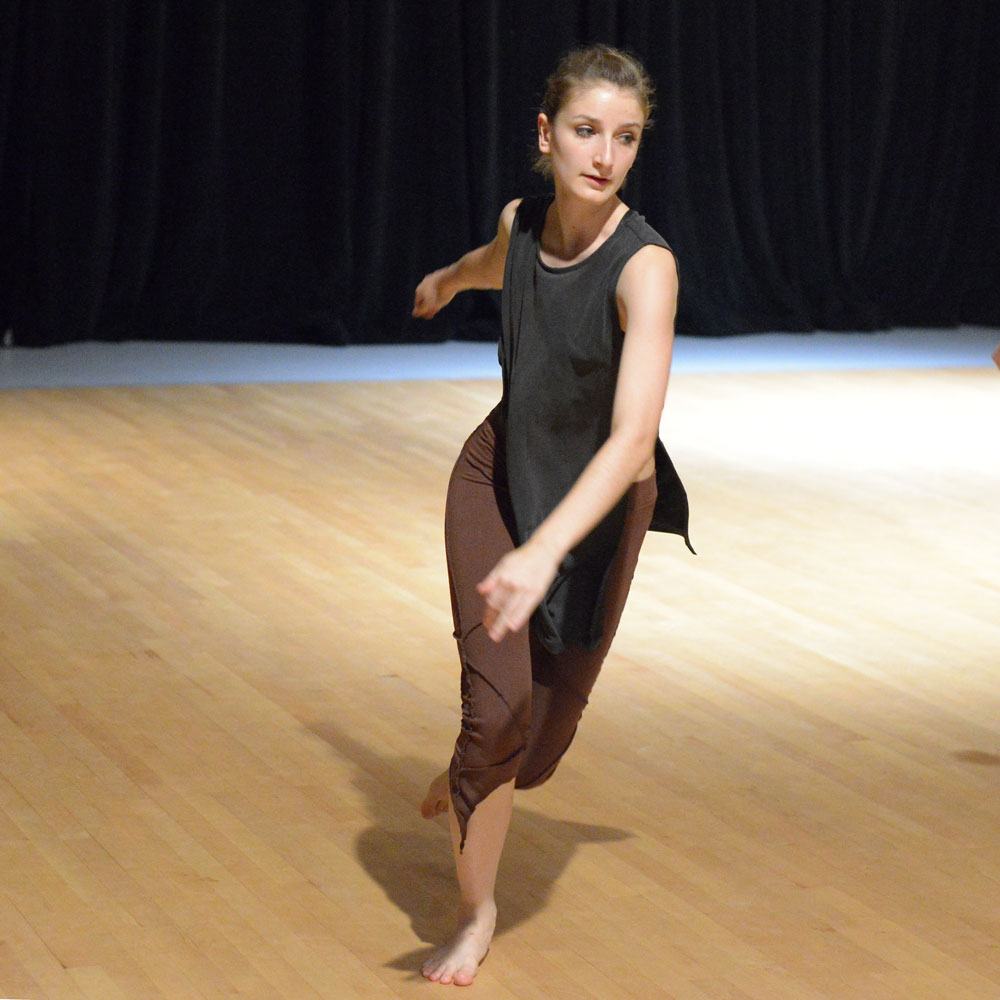 Maïlys Dagan '19
Dance and Psychology Double Major, Women and Gender Studies Minor
From France
Sri Lanka Travel Seminar 2016
Osborne Scholar 2017-2018
Modern/Postmodern II
African Diaspora II
Dance as an Art Form
Somatics I
Coming to Denison University, I was exposed to ways of movement that were new to me, but also to histories, cultural markers, and performance approaches of which I was previously unaware. In my first semester on campus, I was cast in two dance pieces, one led and choreographed by Sandra Mathern- Smith, and the other by Stafford Berry. I like to think that these two pieces were critical in my commitment to the dance department here at Denison, as they introduced me to the warm student community of the department, the strong support of the professors, and the rewards of performing in such a context.
I began dancing at a young age, starting with classical. Having constantly lived in movement as a result of my family's lifestyle, I was exposed to various styles of dance and many different ways of teaching these styles. I took classes in ballet, jazz, modern, hip hop, salsa, Western African dance, on hardwood floors and on concrete floors, with countless teachers.
I consider myself a dancer, not because of my major, the classes I have taken, or the styles I have been taught, but because of the ways my body reacts to this world. I consider myself a dancer because I choose to include dance in my everyday life, in my thoughts, in the choices that I make.
At Denison, I have felt challenged and encouraged, both physically and mentally. This continuous growth that the department has helped foster is what motivates me to give back to the department as a Dance Fellows!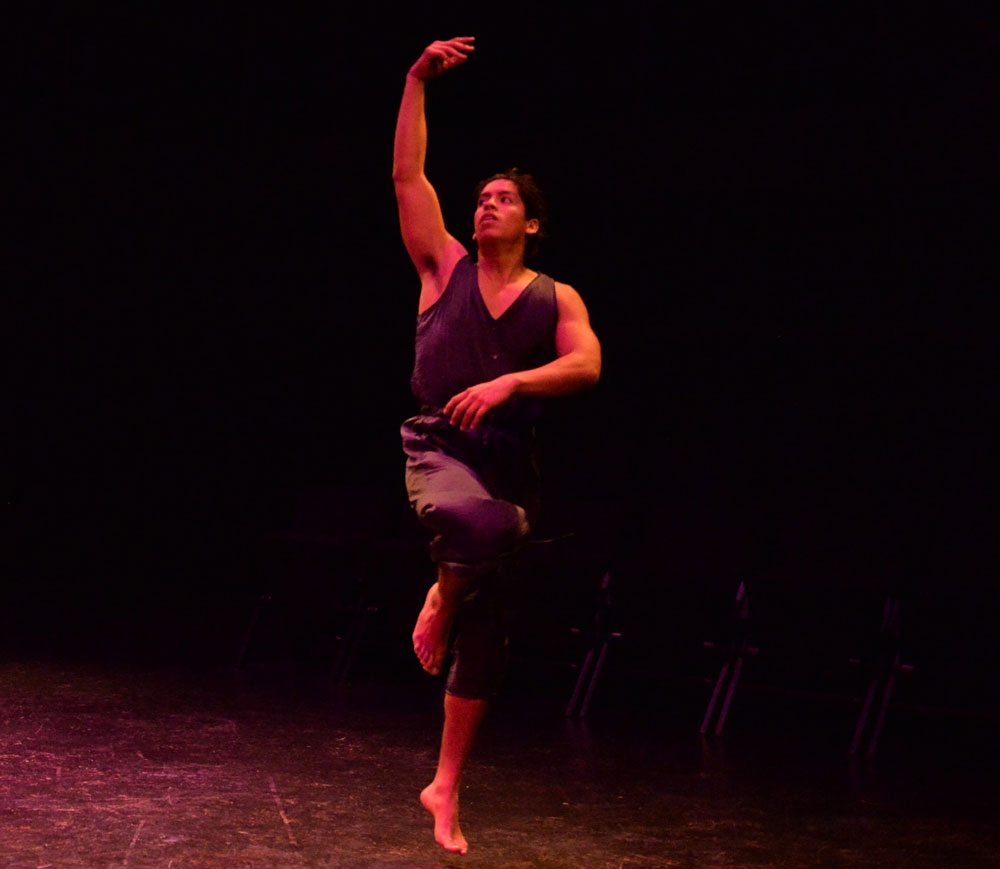 Alex Rivera '19
Dance, Philosophy and Economics Triple Major
Lima, Peru
Modern/Postmodern Dance I
Modern/Postmodern Dance II
African/Diasporan Dance II
Dancing Gender & Sexuality
Somatics I
Dance as Art Form
Growing up in Lima I was introduced to dance since my first teenage party at age 13. I would see all the kids dancing with each other and having a great time together. However, when I asked a girl out to dance and I gave it a go, I realized I was stiff as a rock and had no idea what to do. Since then, I subconsciously tried out all the dance extra-curricular activities from middle to high school. Dance group competitions between houses (as in Harry Potter), Peruvian dances, and many other workshops. I was never satisfied with my ability to dance and when I graduated from high school, I had given up on dance and would only dance in social spaces.
Then, I came to America. Immediately, I was severely unsatisfied with the low amounts of dance I was doing. I joined Sazón, the Latin Dance group in Denison, danced for a while and watched the dance performances. That kept me going for a while. In my sophomore year, I took my first Modern/Postmodern Class with Michael Morris and was so confused about what dance really was. I still remember when, on that semester, I saw Hailey Bruce's Senior Concert and I absolutely fell in love with dance. I wanted to be on that stage. I realized I was not going to stay seated and dance was something I wanted to do for the rest of my life. Much to my surprise, I would end up performing, dancing with those same women I once saw and so deeply admire.
Now, I finally feel like a fully fledged dancer. I'm looking into new ways of moving through time and space and explore what dance is and what it means in this world of moving bodies. I am excited to do research next year and to keep learning and, to keep dancing!
Life Fellow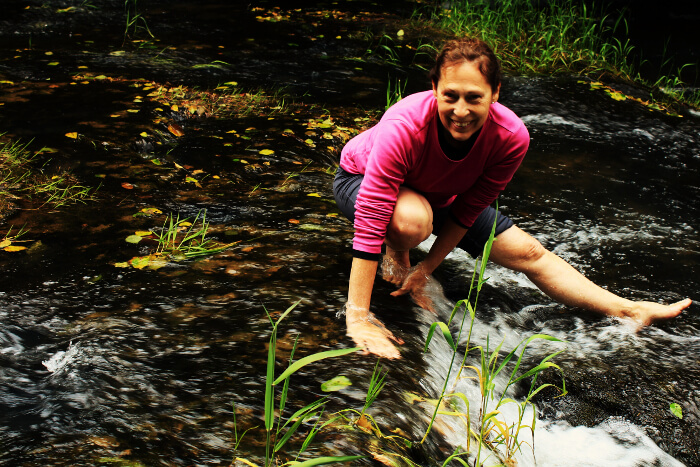 Kathleen Dean
Dance Major
From Granville, OH
Ballet II, III
Contemporary II, III
Japanese Dance
Capoeira
African/Diasporan
Experiential Anatomy/Kinesiology
Dance Improvisation and Composition
Women and the Arts
Movement Analysis
Seminar in Production
Seminar in Choreography
I am a resident of Granville, with a biology background and ballet training. I have a long-standing relationship with the Denison University Dance Department, where I expanded my ballet based movement vocabulary with coursework and performance experiences to strengthen my science/dance integrative education. Through my relationship with the Dance Department, I developed invaluable skills for somatic work within the community, including with the Central Ohio Youth Ballet, Hospice of Central Ohio, ministry for confidential care for people in difficult life situations, and at Denison, as adjunct instructor in the Dance Department. I am a graduate of The Centre for BodyMindMovement, Somatic Movement Educator program, and I offer class or individual sessions in body/mind movement integration.
I am deeply honored to be a Life Fellow of the Dance Department. My relationships with faculty, staff and students at Denison University continue to greatly enrich my life.
Posted Date
Monday, September 18, 2017