Alumni News
Alumni
The education and experience our graduates gain prepares them for numerous career paths as they pursue advanced degrees in film production or cinema studies; work professionally as directors, producers, cinematographers, writers, and editors; and, enter a variety of film-related careers including marketing, distribution, educational outreach, and film festivals.
Below are highlights of what some of our many alumni are doing across the country.
Los Angeles, California
Greg Evans' career in post-production spans nearly 20 years. He has edited everything from commercials to documentaries to television series. Of the 50 hours of television he has edited, he has worked on series such as 'Prison Break,' 'Private Practice,' and the last six seasons of critically acclaimed 'Scandal.' In 2016, he edited Hillary Clinton's introduction video for the Democratic National Convention. Evans also produces, writes, and directs. In 2015 he wrote, directed, and edited the award-winning short 'Jack of All Trades,' and he will direct an episode of 'Scandal' this fall.
---
Chicago, Illinois
Founded in 2010, Family Squid has grown from a single short film idea into a business that provides services for commercial and creative film work. Their own short films have been official selections in the Chicago International REEL Shorts Festival, Louisville's International Festival of Film, and Dances with Film (Los Angeles). In 2015, they completed production of their first feature film, 'Not Welcome.' They are currently developing an apocalyptic cartoon series. Family Squid includes Class of 2009 graduates Brian Crush, Jay Hurst, Mike Palzkill, and Marc Sloboda.
---
Jeffrey Grieshober '03
New York, New York
Grieshober has worked as a field audio mixer for over 10 years. His work has ranged from reality, news, and sports television, to feature length films and documentaries. For the past 6 years he has been a part of ESPN's Grand Slam Tennis coverage, working on location in Melbourne, Paris, London and Queens. He collaborated with fellow Denison alum Merve Kayan ('03) on her short film 'Bu Sahilde' which was in competition in the Rotterdam Film Festival. Grieshober worked with Kayan again as the location audio mixer/recorder on Kayan's feature film debut 'Mavi Dalga (The Blue Wave),' which screened at AFI Fest, Berlin International Film Festival, San Francisco International Film Festival, and more festivals across the globe.
---
Matthew Hamachek '03
New York, New York
Hamachek has been working in documentary film for over 10 years and is an award-winning documentary film editor. He shared the 2011 Sundance Film Festival Documentary Editing Award with director Marshall Curry for 'If a Tree Falls: The Story of the Earth Liberation Front.' He won the award again in 2013 for 'Gideon's Army' (Porter, 2013). More recently, Hamachek edited the Academy Award-nominated documentary 'Cartel Land' (Heineman, 2015); he edited, co-produced, and co-wrote the Netflix original documentary 'Amanda Knox' (Blackhurst & McGinn, 2016), and he reunited with director Matthew Heineman to edit 'City of Ghosts' (2017).
---
Chase Hilt '15
Los Angeles, California
Hilt works as an associate producer at Rhett and Link, an award-winning comedic YouTube channel known for songs, sketches, commercials, podcasts, and daily morning shows.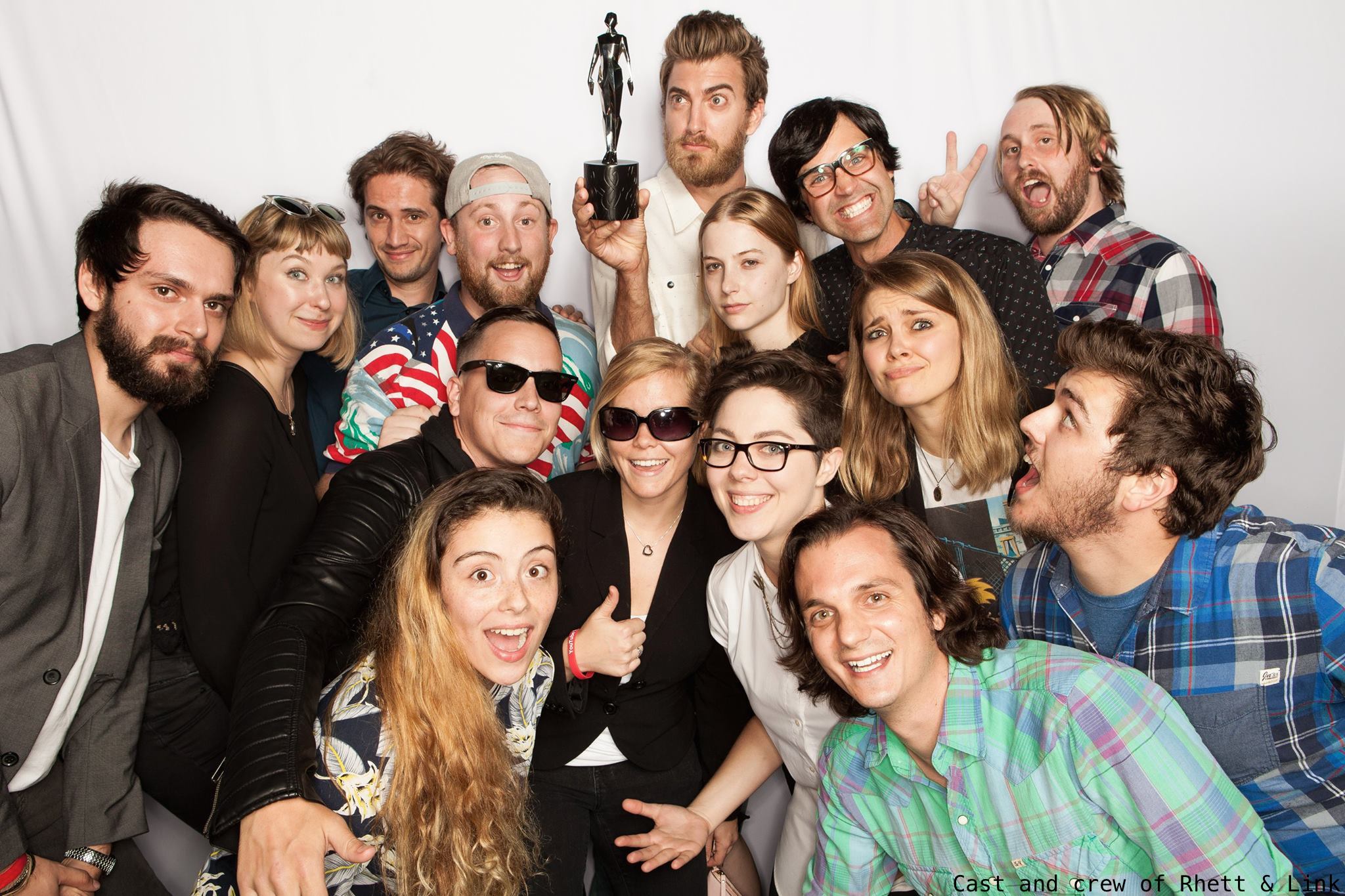 ---
Caitlin Hodson '12
New York, New York
Hodson is a junior story editor for the Nick Jr. show 'Butterbean's Café,'and she also works as a freelance writer.
---
New York, New York
Kunkle is a freelance assistant editor. She spent the past year at Radical Media as an assistant editor, working on shows such as National Geographic's original series 'Mars,' and Investigation Discovery's series 'Killing Richard Glossip.' She is currently a lead assistant editor on a Netflix original series, set for release in 2018.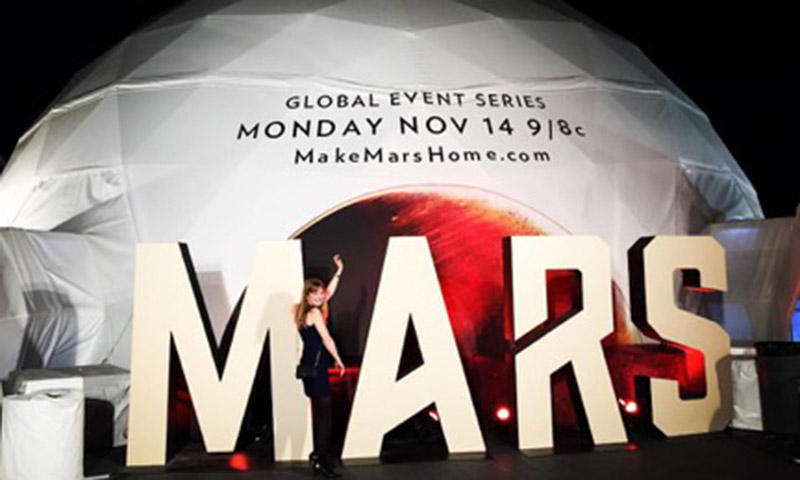 ---
Robert Levine '00
Los Angeles California
Robert Levine has worked as a writer and producer of series television since 2006. His credits include 'Jericho,' 'Harpers Island,' 'Human Target' and 'Touch.' He co-created the series 'Black Sails,' which recently completed its four-year run on the Starz network.
---
Columbus, Ohio
Loose Films is a commercial and creative production company operated by Class of 2014 alumni Noah Dixon, Drew Johnson, Brett Reiter, and Ori Segev. Roger Phelps '16 joined the team last year. From pre-production to post-production, Loose Films produces music videos, documentaries, original shorts, and more. In addition to video production, they also work with local artists, businesses, and organizations to plan and showcase philanthropic events. This summer, Loose Films continues its internship program created exclusively for Denison students.
---
Los Angeles, California
Lyn Moncrief is a director of photography based in LA. After graduation from Denison, Moncrief received his MFA from the prestigious AFI Conservatory. Since then, he has shot over 20 narrative feature films, premiering at festivals such as Tribeca, Berlin International, Toronto International, and Slamdance. Recently, Moncrief shot 'The Scent of Rain and Lightning' (Robbins, 2017), based on Nancy Pickard's New York Times Bestseller of the same name; and, he shot 'When I'm a Moth' (Cotler & Zyzak, 2018), a biopic of politician Hillary Clinton set in 1969 that explores what shaped her to be the politician that she is today.
---
Los Angeles, California
Stemen has been working freelance in LA for the past eight years. She has been the assistant production coordinator on feature films including 'By the Sea' (Jolie, 2015), 'Interstellar' (Nolan, 2014), and 'Annabelle' (Leonetti, 2014). She most recently worked on 'Live by Night,' directed by Ben Affleck, which premiered this past March. Stemen is currently working on Jon Favreau's live-action version of 'The Lion King,' which is slated for release in July 2019.
---
Michael Queen '07
New York, New York
Michael Queen is a digital compositor who has traveled the world working for visual effects studios. Queen's work can be seen in over 20 feature films, including 'Prometheus' (Scott, 2012), 'Spectre' (Mendes, 2015), and the 2017 Academy Award-winner for Best Achievement in Visual Effects, 'The Jungle Book' (Favreau, 2016).
---
Kurt Vincent '06
New York, New York
Vincent made his directorial and feature film debut in 2016 with his documentary, 'The Lost Arcade.' The film explores the history and community surrounding Chinatown Fair – a legendary New York City arcade. 'The Lost Arcade' received raving reviews and screened at numerous film festivals, including the International Film Festival Rotterdam. The documentary is now available for rent and purchase on iTunes. Vincent continues to balance commercial work with personal projects, starting pre-production on a narrative feature film with writer/producer Irene Chin.
---
Skye Wallin '11
Los Angeles, California
A writer, director, and producer, Wallin is currently developing multiple feature film projects, including a thriller that will begin production this fall. Additionally, Wallin is working on the fifth iteration of his Sam Wolf series - a story about a boy, Sam Wolf, who discovers that he has the extraordinary ability to transport to another dimension and forest world.
---
Chelsey Warner '11
Los Angeles, California
Warner has been working in post-production for three years in Los Angeles. She recently completed work on the Emmy Award-winning series 'Black Sails' for Starz, and is currently working on another upcoming series, 'Counterpart,' which premieres this summer on Starz.